Guest Post By: Linda Hale
In the fall our hearts and minds turn to harvests, fall festivals, and pumpkin patches. Then there is that new rage: the corn maze! When I was growing up, I lived on a farm. My Daddy grew cotton, soy beans, and corn, and we were sort of poor. Why in the world didn't we think of making corn mazes back then?
Anyway, there are plenty of them now, and the experience is usually coupled with great pumpkin patches. North Georgia has its share of these fun adventures, as do lots of other states. I'm going to give you a general idea of this experience, and then all you have to do is Google your location to find the closest ones to you.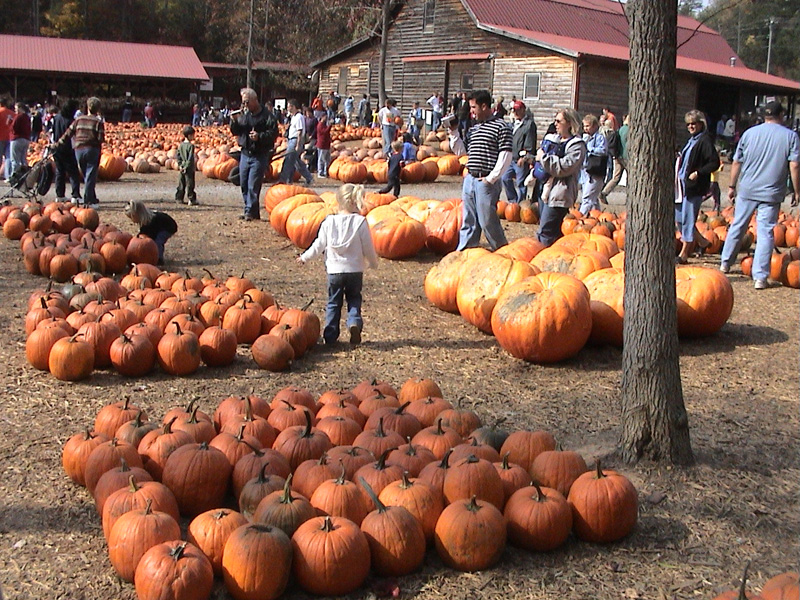 We have been to a couple of great pumpkin patches with our granddaughter. Two particular ones are in Dawsonville, which is just east of Atlanta near Gainesville, Ga. Burt's Farm is just pumpkins as far as you can see, and in every size you can imagine. Of course, they are for sale, but they are also great picture taking opportunities. There is also the tractor pulled wagon for a hayride, and the barn with all sorts of colored corn, gourds, and small pumpkins for sale. We had a super time there!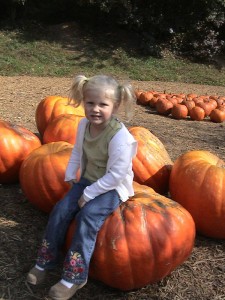 Another pumpkin patch and corn maze near this one, also in Dawsonville, is Uncle Shuck's. With the addition of the corn maze, this pumpkin patch is even more exciting. They have a twelve acre corn field, with 4 miles of trails that you can get lost in for hours. There are check points along the way in case you need help! They also have a haunted corn maze during October that is open at night. There are no flashlights allowed, and you have to make your way by moonlight! Of course, anyone under thirteen has to be accompanied by an adult.
There are hayrides here, too, and these can be during the day or at night. You can enjoy a stop along the way for a camp side bonfire with marshmallows, songs, and stories.
The food abounds! You can fill up on all your fall favorites of hot dogs, hamburgers, boiled peanuts, cakes, pies, caramel apples, funnel cakes, even bratwurst.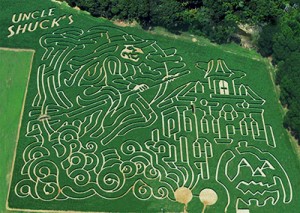 Of course, you will return home with some of the best pictures ever! You can get the details about Uncle Shuck's Pumpkin Patch and Corn maze at www.uncleshucks.com.
Now, as I mentioned, if you don't live in Georgia, I'll guarantee you have something like these near you. If not, I'll bet you can find one within a day trips distance. It is so worth it! This is a treat for everyone, but little kids love it!
When I Goggled "corn mazes in the south", I got 2 million hits; 2 million, three hundred for "corn mazes in the north; 2 million, five hundred in the west; and over 5 million in the east. Alaska even had 5 hundred thousand (hits, not corn mazes, but still)! So, you see my point; there is no reason to miss out on this great fall treat for you and your family.
Guest Post By: Linda Hale