While other cities in Australia may be better known or more popular among tourists, Adelaide is growing and becoming a more popular spot for travelers. Known as the "City of Churches," Adelaide is the capital of South Australia and the largest city in the otherwise sparsely populated state.
Like many major cities, Adelaide proper has plenty to offer visitors and locals alike. With the Adelaide Zoo, several museums and a number of parks and historical sites, there's enough to do and see to fill any visitor's itinerary. However, there's even more to see outside of the city. Within a short drive of your Adelaide accommodation, you can experience everything from world-class wineries to up-close encounters with native wildlife.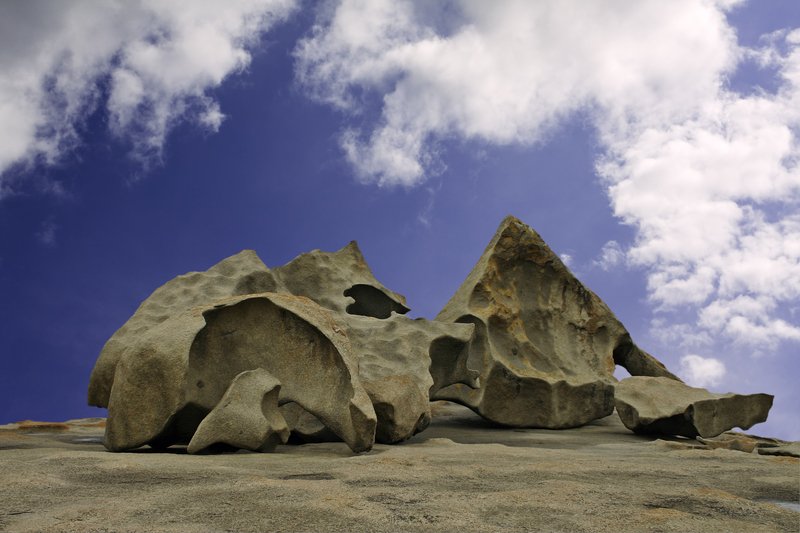 Wine Tours
Just about a half hour from Adelaide's city centre, the Adelaide Hills wine region is home to more than two dozen wine cellars, ranging from small, family-run vineyards to large corporate wine producers. This is one of the largest and most diverse winemaking regions of Australia, meaning you'll find everything from light sparkling wines to dense, flavourful cabernets. The Adelaide Hills Wine Region organisation offers several itineraries for visitors to explore and experience specific types of wine on their own. If you aren't much for going out on your own, you can join one of the wine tours that leave from Adelaide each day.
Kangaroo Island
A 45-minute ferry ride from the mainland, Kangaroo Island is an unspoiled natural paradise. With several national parks and conservation areas, this is the place to catch a glimpse of native wildlife, including koalas and kangaroos. In addition to the extraordinary living creatures, you'll want to make a point to visit the Remarkable Rocks, a conglomeration of large rocks aptly named for their peculiar shapes.
Visiting Kangaroo Island requires a bit of preparation to visit, as you either need to bring your car on the ferry or join an organised tour. The island does not offer public transportation, nor can you rent cars when you arrive. If you do head to the island, though, make a stop at Flinders Arch National Park, where you can get fairly close to New Zealand Fur Seals in their natural habitat, or catch a glimpse of a platypus out for a stroll. If you don't manage to see any animals in the wild, head to Parndana Wildlife Park where you can feed kangaroos right from your hand.
Cleland Wildlife Park
If Kangaroo Island is a little farther than you'd like to go, head 20 minutes out of town to the Cleland Wildlife Park where you can wander among the animals in their natural habitats. From here, it's also an easy trek to Mt. Lofty, where you can take in spectacular views of Adelaide from the summit.
Victor Harbor
About 90 minutes from Adelaide, the small town of Victor Harbor is popular with locals on the weekends. Easily explored on foot, the town itself is lined with shops and cafes, but the real attractions are Granite Island and, from May to October, the whale watching off the shore. Granite Island is accessible via a bridge (cross on foot or by horse-drawn tram); you walk the entire perimeter of the island in less than an hour, taking in view of sea cliffs, rock formations and fields of wildflowers. During the winter months, it's common to see right whales from the shore during their migration.
Yorke Peninsula
Ninety minutes west of Adelaide, Yorke Peninsula is similar to Victor Harbor, but less driven by tourism. The peninsula has more than 700 km of coastline ripe for exploration; you won't see it all in one day, but you can still explore some of the small towns, museums, and historical sites and dine on fresh seafood in one of the hundreds of restaurants and cafes.
Port River Kayaking
If you'd rather be on the water than lookat it from a distance, rent a kayak and spend the day paddling the Port River. Several hundred bottlenose dolphins call the river home, and you can also explore mangroves and spot shipwrecks from your kayak.
From wildlife to wine, there is plenty to do in the area surrounding Adelaide. Don't forget to add some time for exploring the areas outside of the city, which might wind up being some of the most exciting and memorable hours of your holiday.
About the Author: Adelaide native Marina Douglas loves showing visitors her hometown. She covers local events and activities for her blog and is working on a novel set in turn-of-the-century Australia.