Nestled in the shadow of the sparkling Pacific Ocean is British Columbia, Canada's westernmost province. British Columbia is a vast expanse of sparkling lakes, towering mountains and majestic parks. Every year, thousands of tourists from North America and around the world flock to this Canadian paradise to enjoy the scenery, wildlife and utter beauty that encapsulates the region. There is much to do in British Columbia, from whale watching, fishing, hiking and sunning it up on the beach.
Bear Watching
British Columbia is known to be home to many species of bear and is best known for the rare Kermode, or Spirit Bear. This white bear is found in only a few select places in the world, and British Columbia is proud to host this one of a kind creature. Guests to the region can climb atop a high perch and watch grizzlies and black bears hunt for salmon. Watch as a mother bear tends to her cubs by picking and feeding them greening plants. The best times to view the bears are in fall and spring, prime hunting and mating season for these towering creatures. Make sure to bring a camera to capture the wonder that is the Canadian bear.
Whale Watching
A once in a lifetime experience, whale watching is one of British Columbia's most sought-after attractions. Visitors from around the world flock to the area to see the breathtaking sites of Humpback and Orca in their natural habitat. Cruises depart daily from Vancouver and travel into the most heavily trafficked whale areas. From April to October, these beautiful creatures are in plentiful supply. In fact, their supply is so plentiful that many tour operators guarantee a sighting. In addition, you can catch a glimpse of sea otters, porpoise and sea lions. Watch as these creatures start their annual trek from British Columbia to Mexico and Alaska.
Beaches
There is no shortage of beaches in British Columbia. From sand beaches, to pebble beaches to secluded private beaches. Take a dip into the inviting warm waters of Victoria and Vancouver and enjoy a refreshing breeze from the soft currents traveling up from the coast. Take a trip to Savary Island, known as British Columbia's "Hawaii of the North." You'll enjoy the wonders of frolicking on clean beaches with the mountains as your backdrop. Bring the whole family and enjoy all that the shores of British Columbia has to offer.
Skiing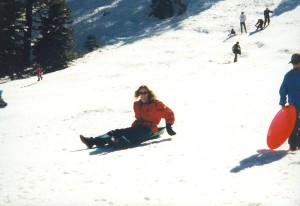 Vancouver, British Columbia has long been a haven for Olympic athletes, and for good reason. The region boasts massive glaciers, towering mountains and a whopping 33 feet of snowfall each year. There a tons of slopes waiting to be conquered, from small, family friendly slopes to massive towers of snow covered mountains. Conquer alpine bowls, powdery chutes and tree lined slopes. Not interested in skiing. Well, there are plenty of other winter activities such as sledding, snowboarding and snow-shoeing. Like to observe rather than participate? Take a ride through powder white snow in a horse drawn carriage.
Cycling
Take a family friendly ride on flat plains or challenge yourself by cycling through British Columbia's mountainous bike trails. Ride alongside sparkling blue oceans, through wine country and past lush greenlands. Catch a glimpse of glaciers or watch as rare birds circle overhead as your pedal through the vast terrain of British Columbia. Bike tours are an inexpensive and exciting way to take in the wonder and the majesty that is British Columbia.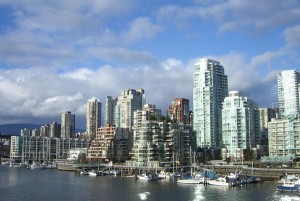 A hidden gem, British Columbia is the perfect escape for the traveler who wants it all. From whale watching to pristine beaches, scenic cycling tours and wildlife safaris, there is something in British Columbia for everyone. For more information on British Columbia checkout My Destination British Columbia. A whole range of British Columbia accommodations are available from camping to lodges to make your next vacation a memorable one .