Italy has miles of coastline and naturally miles of beach. Not all coastline in Italy is amenable to a beach because some is more amenable to harbors or jagged cliffs. I had the good fortune to be able to enjoy some of the best beaches in northern Italy and they were in San Remo, Levanto, and Rimini.
San Remo is in the northwestern area of Italy, in an area considered to be the Italian Riviera. Very near to France, San Remo has a temperate climate and wonderful beaches. In the month of June the Mediterranean Sea was warm enough for me to swim there. Known as a resort city, San Remo has wonderful beaches and hotels, and many of the hotels have private beaches. Use of these beaches, which are called lido, usually is included with the price of a hotel reservation. This typically includes two lounge chairs and a beach umbrella, and sometimes a cabana as well. A public beach area is always available in addition to the private beaches.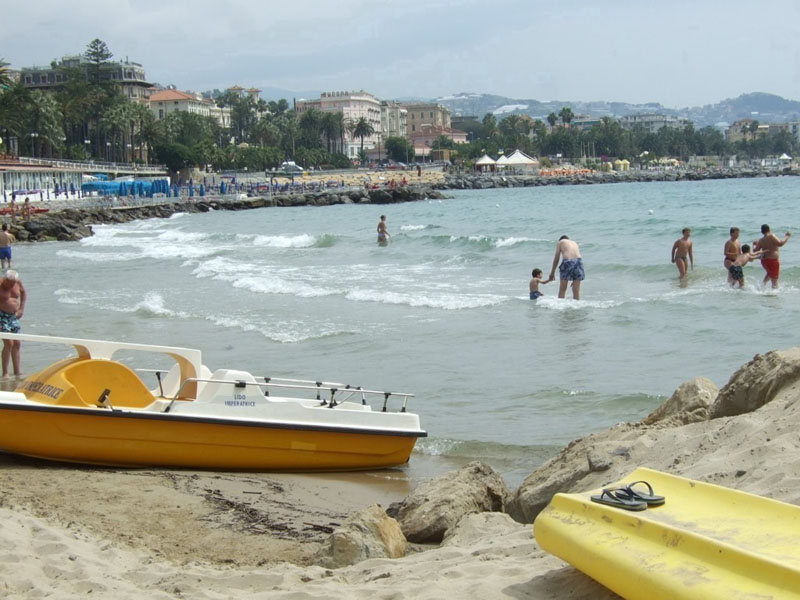 Levanto is a family friendly town which makes a good base for visiting the Cinque Terre in Liguria. The train runs through Levanto and it makes for easy access, while not as expensive as staying within the Cinque Terre villages. The beach at Levanto is great not only for swimmers but for surfers as well. Its length is a plus and the sand at Levanto is not full of stones. The clean water and the giant waves make Levanto a favorite for surfers. Recently a world surfing championship was held in the waters of Levanto. I found the crescent shape of the beach to be a perfect spot for sunset photos, and I enjoyed watching the surfers as they rode the waves in to shore.
I visited this beach just before the summer season began, so things were fairly quiet. In season the beach is filled with chairs and umbrellas as sunbathers soak up the hot sun. Above the beach is a promenade and shops and restaurants are easily accessible.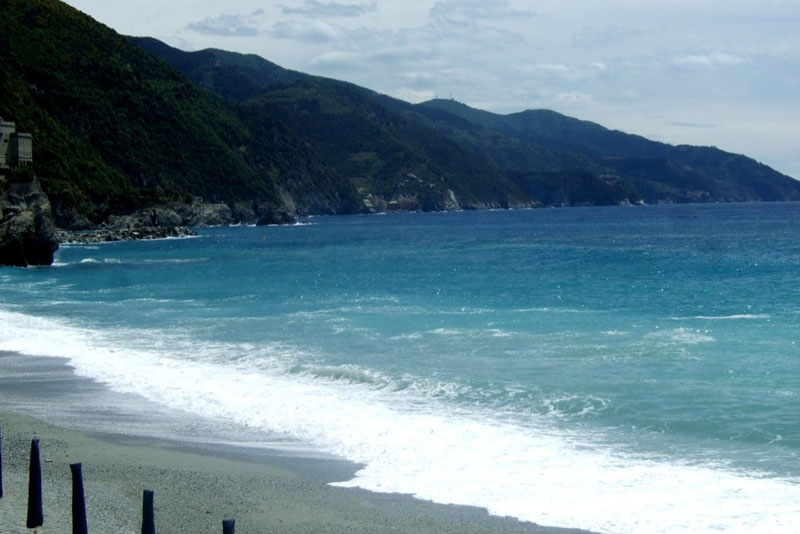 Rimini has long been considered one of Italy's favorite beaches. In the summer months it is also one of the most crowded. Rimini is located on Italy's eastern coast, and its beaches sit on the Adriatic Sea. Because of its nine miles of sandy beaches, Rimini attracts Italians and European travelers all summer. When I spent an afternoon on the lovely beaches of Rimini, I spent four euros for a beach chair and an umbrella. I felt like I had died and gone to heaven.
Italy has many other beaches, some smaller and some larger. These are just a few of the beaches in the northern part of Italy. A day at an Italian beach was the perfect reprieve for me after walking around in the hot sun exploring ancient ruins and architecture.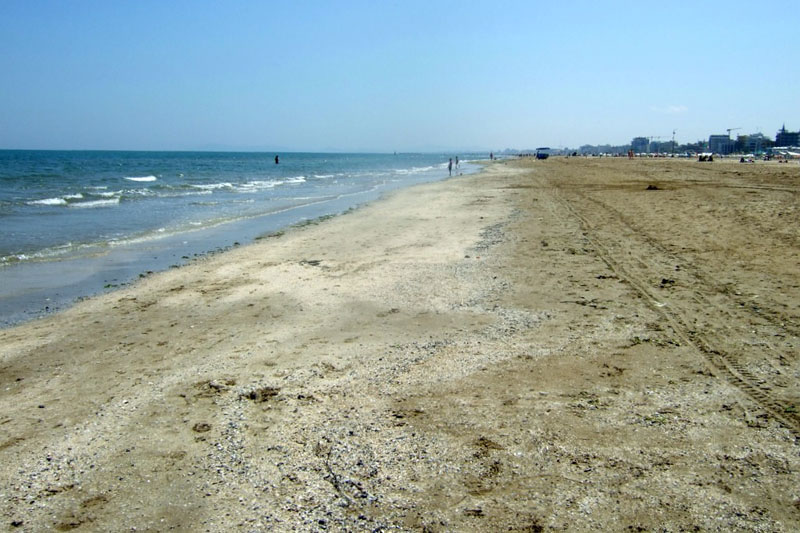 Guest Post By: Margie Miklas
Follow Margie on her blog at margieinitaly.wordpress.com