Guest Post By: Margie Miklas
Honeymoon Island is one of my favorite beaches in Florida. When I lived on the Florida Sun Coast this was the closest beach to my house, maybe about a ten or fifteen minute drive. I know how lucky can one be right? Located in northern Pinellas County at the far west end of the Dunedin Causeway, Honeymoon Island remains a pristine paradise. Once known as Hog Island, this is one of a handful of Florida's undeveloped barrier islands, most commonly known for its natural beauty and preservation of nature. With over 2,800 acres and four miles of shoreline, Honeymoon Island always ranks at or near the top as Florida's most visited state park.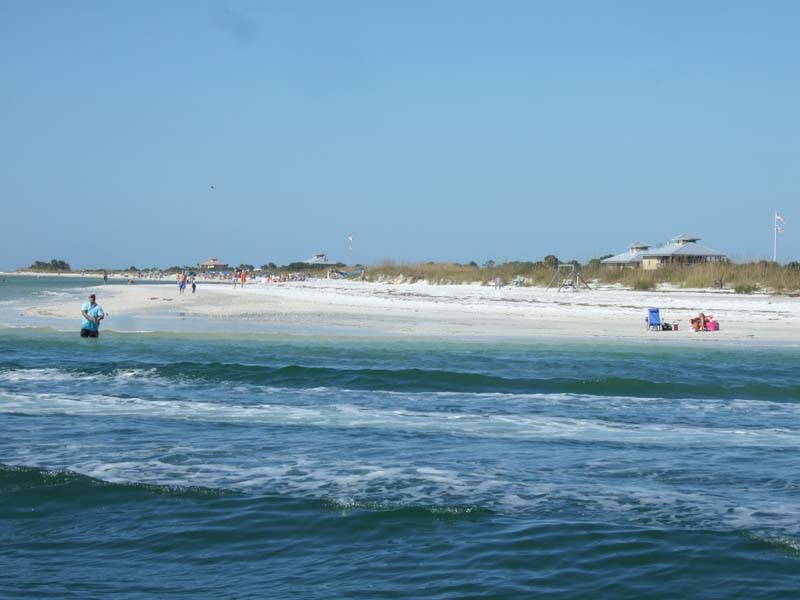 History of Honeymoon Island
This island officially became part of the Florida state park system in 1982 and was named Honeymoon Island State Park. The story surrounding its name is quite interesting. In 1939, a New York developer named Clinton Washburn bought the island for only $30,000. He proceeded to built 50 palm-thatched bungalows, and in conjunction with Life magazine organized a contest for newlyweds. The winning prize was a two-week "honeymoon" in the bungalows, and that is how the island was named.
The Beach
For beach lovers like me, the main beach area is designated for swimming, and is equipped with bathhouses and restroom facilities. The beach can be rocky at times, but is hardly ever crowded, which makes it so nice. The south section of the beach has been designated as a pet-friendly beach and aptly named Doggie Beach by the locals. All dogs must be on a six-foot leash at all times and in the parking lot, there is a special area to bathe your animals, a watering hole, and of course a cleanup bag dispenser. The northern end of the beach is ideal for walking and shell collecting, and at low tide, you can walk out onto a sand bar, where I have frequently found sand dollars during the late summer months. A more remote section of the beach has also been an attractive spot for nude sunbathers.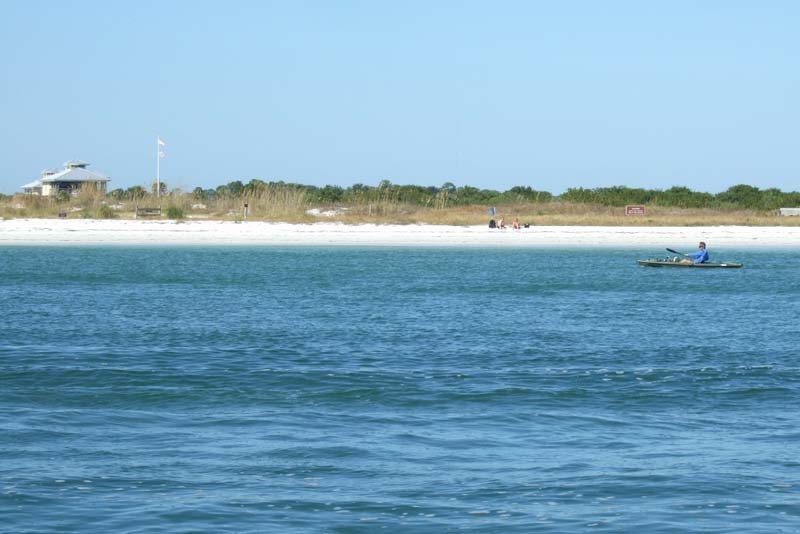 Nature Trails
The park allows visitors an opportunity to commune with wildlife, as it has numerous hiking and nature trails. Don't miss the new nature center with exhibits on ecology and educational interactive displays.
Fishing
Fishermen enjoy the southern end of the island, where they typically catch snook, redfish, and pompano. Nature lovers can experience amazing sights from an elevated observation deck, and there is a nature trail with nearby picnic pavilions and grills.
Snack Bar
There is even a small cafe, known as Café Honeymoon, which features snacks, beverages, and suntan lotions. You can rent water sports equipment such as kayaks, and umbrellas and beach chairs.
The park entrance fee is $8 per vehicle for up to eight people. It's a great beach to spend a day on Florida's Gulf Coast.
Guest Post By: Margie Miklas
Follow Margie on her blog at margieinitaly.wordpress.com