No matter how often you visit a destination or your favorite vacation spot, it seems there is always something new and exciting to see or experience. This is was happened the other day in São Paulo, Brazil.
Even though I have been to São Paulo and Brazil at least 100 times in the last 20 years, a friend at breakfast had asked if I wanted to do his walking tour of São Paulo. I was about ready to back out and spend the day doing computer work. What peaked my interest was the mention of going to the top of one of São Paulo's highest buildings and viewing the city from the observation deck. I had never done that, or for that matter never knew you could.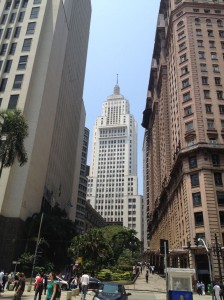 The Observatory was located at the top of the Altino Arantes building also known as the Banespa Building. Not realizing this attraction was available and having passed by this building so many times at the corner of João Bricola and Antonio Prado streets right in the heart of the old financial district of São Paulo, it was time to see.
Taking the subway down to the Sé Station located at the Cathedral de Sé, it was a short 5 minute walk to the Altino Arantes building.
Standing at 529 feet (161,22 meters) 34 floors, Altino Arantes building is one of the tallest buildings in São Paulo and Latin America.
Visiting Altino Arantes is free to the public. The only requirement was showing your driver's license or passport so security could make a photo copy as well as take your picture.
Only 5 people are allowed at a time at the top of the observatory with a viewing time limited to 5 minutes .
Two elevator rides , one to the 26th floor with 10 people then the second elevator to the 32 floor with a capacity of 5 people. From the 32 to 34th floor was done by climbing 5 flights of stairs.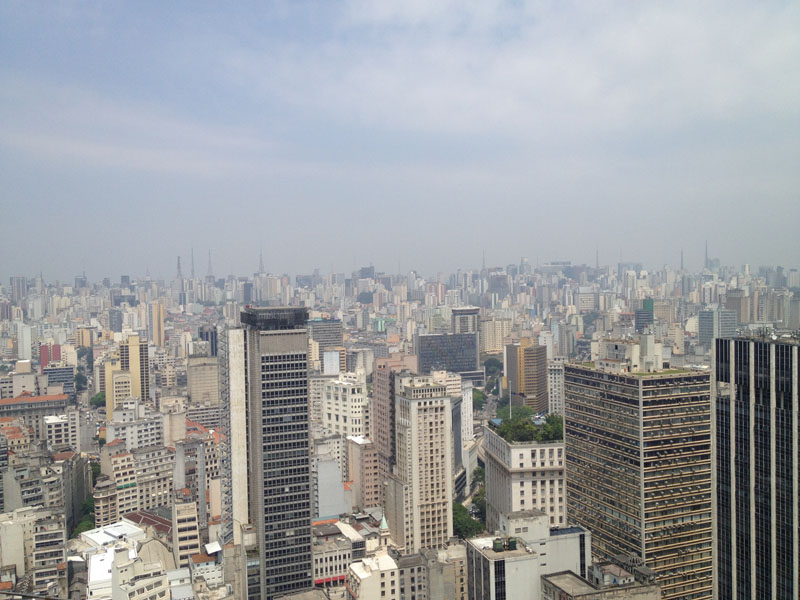 Arriving at the top we were greeted to a spectacular view of São Paulo, even though there was a bit of haze in the air and unable to see the surrounding mountains you were still given a sense on how big São Paulo really is.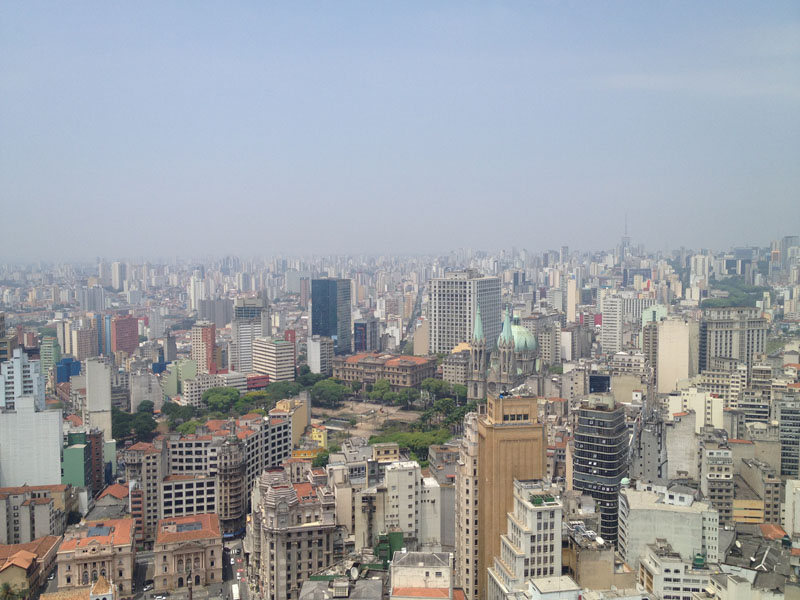 Average time for visiting the observatory atop the Altino Arantes building is 35 minutes with 5 minutes at the top. This day it took us about 1 hour but well worth the wait for the view of the city.