One of the nice things about taking a trip on the spur of the moment, is sometimes you don't have time to do proper research on your destination, which can result in a lousy trip or a pleasant surprise. This just happened to be the case this time. Yokohama, Japan turned out to be a unexpected but pleasant surprise.
So, the other day when I was given a trip to Haneda, Tokyo International Airport, I assumed that we were staying in Tokyo. We just started flying into Haneda, the main airport serving Tokyo, just a month or so ago, for years we have been flying into Narita International Airport, about 65 kilometers or 40 miles to the east of downtown Tokyo. Now I say I assumed we were staying in Tokyo, because the way everyone was talking was that is where we were going.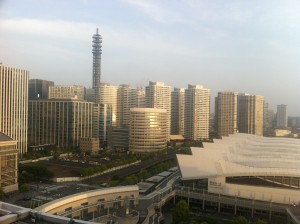 Well on the flight over, I asked the copilot who has been to Haneda, what would he recommend to see for a first timer to Tokyo, he told me we were actually staying in a suburb of Tokyo, Yokohama to the south and it was about a 30 min train ride to Tokyo.
Hmmm, well leaving the airport and headed south upon our arrival, even though it was rainy and dark out I could tell this was a pretty big suburb. It really was not till the this morning when I woke up, looked out the window of the hotel and saw all the high rises that this was more than a suburb.
A quick check on the internet, now I do the research, I found out that Yokohama actually is the second largest city in Japan, I mean with over 3.6 million people, this is more than a suburb. It is about the same size as Los Angeles. Yokohama might be considered to be part of the metropolitan area of Tokyo, the city is actually 30 kilometers or 18 miles from Tokyo center.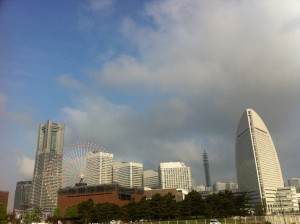 Expecting to be in Tokyo and finding myself in Yokohama, I figured I would spend my day exploring the city. Little more research on the internet, I see that Yokohama is located on the southern end of Tokyo Bay, making the city one of the largest ports in Japan, the city has one of the worlds largest China Towns, numerous parks and historical buildings can be found throughout the city.
A little bit of research now and with camera and a city map in hand I was off to spend the day in Yokohama, Japans second largest city.
Have you traveled to Yokohama? Visited other parts of Japan? Do you have any advice or recommendations for our readers?
Share your feedback in the comment section below