Guest Post By: Margie Miklas
Just a 20 minute drive from the seaside resort city of Nice is the medieval village of Eze (pronounced like says without the s). Perched 400 feet above sea level, Eze presents an excellent view of the French Riviera in the south of France.
I was intrigued hearing about this ancient town described in most travel guidebooks as very picturesque and a "must-see." Truly after experiencing the village of Eze first-hand I can definitely agree with these comments.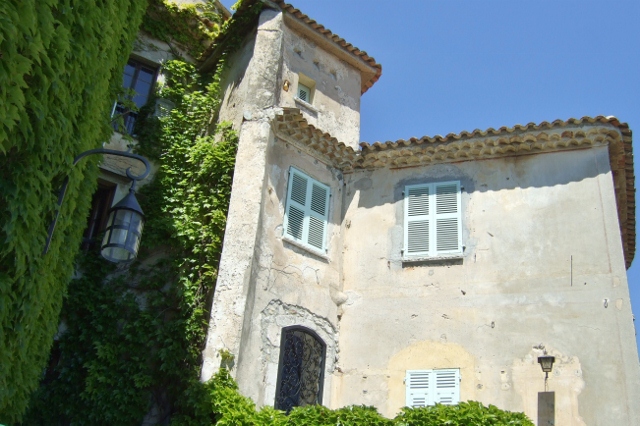 Getting There
The village is completely pedestrianised so once you park, there is a moderate amount of uphill walking required. From the parking lot there are steep steps and curving uphill narrow paths to reach the hilltop village, which takes about 20 or 25 minutes, and there is no access for wheelchairs, scooters or strollers.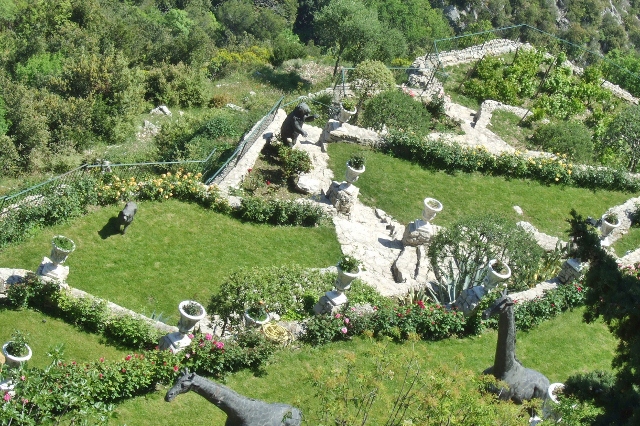 Once there the views are totally worth the climb and I loved exploring the ancient structures along the way up. There were tiny boutiques and art shops, flower shops, soap and perfume shops, restaurants and small hotels, all built out of stone and adorned with colorful flowers.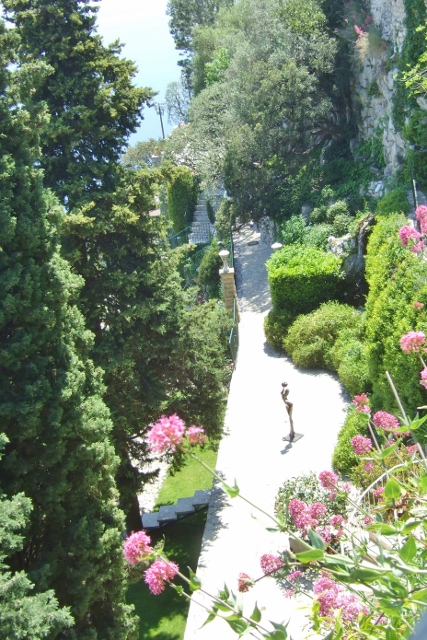 The area was very captivating and I was really glad that I had decided on coming here. The village of Eze is not that big, with a population somewhere near 3000, so a few hours to half a day is plenty of time to enjoy the experience. On an interesting side note, the famous philosopher Nietzsche lived here in the latter part of the 19th century.
Perfume Factory
Below the old village of Eze is a perfume factory, Fragonard, which is one of Europe's major perfume manufacturers. Here you can take a guided tour at no charge to see and learn about the making of French perfume. This perfumery has been in existence since 1926. Open daily from 8:30 to 6:30 except between the hours of 12 and 2 during the winter months of November to January. Of course there is a gift shop/boutique associated with the perfumery where you can purchase perfumes as well as quite a few other items such as jewelry and embroidered linens.
Exotic Garden
One of the more interesting places here is the Exotic Garden or Garden Exotique. Built on the site of ruins of an ancient castle, the garden features the best views from Eze and has numerous varieties of plants, many of which are cacti and different succulents. Adorned with statues throughout the garden is worth the six euro entrance fee while you are here.
Restaurants
Eze village has quite a few restaurants and I chose Le Nid d' aigle for a light lunch of Nicoise salad and French bread while I was there. It was great to sit outside under the trees and also have a wonderful view. The prices were reasonable and the staff friendly and they spoke enough English to make me feel very welcome.
One of the other restaurants that looked appealing to me was La Gascogne where pizza is popular and the prices are good. There are about 20 restaurants and cafés here and many are connected to the small hotels.
I would absolutely recommend coming here for a few hours. It is well worth the trip.
Guest Post By: Margie Miklas
Follow Margie on her blog at margieinitaly.wordpress.com