Guest Post By: Margie Miklas
Portofino is what post cards are made of. The view of the marina and harbor with all the pastel colored painted houses is so beautiful it could be a painting. The semicircular harbor is surrounded by outdoor cafes, restaurants, gelaterie, shops, art galleries and luxury hotels. There is even a castle to complete the fairy tale appearance of Portofino. I don't think I could take enough photos of this alluring scene the first time I saw it.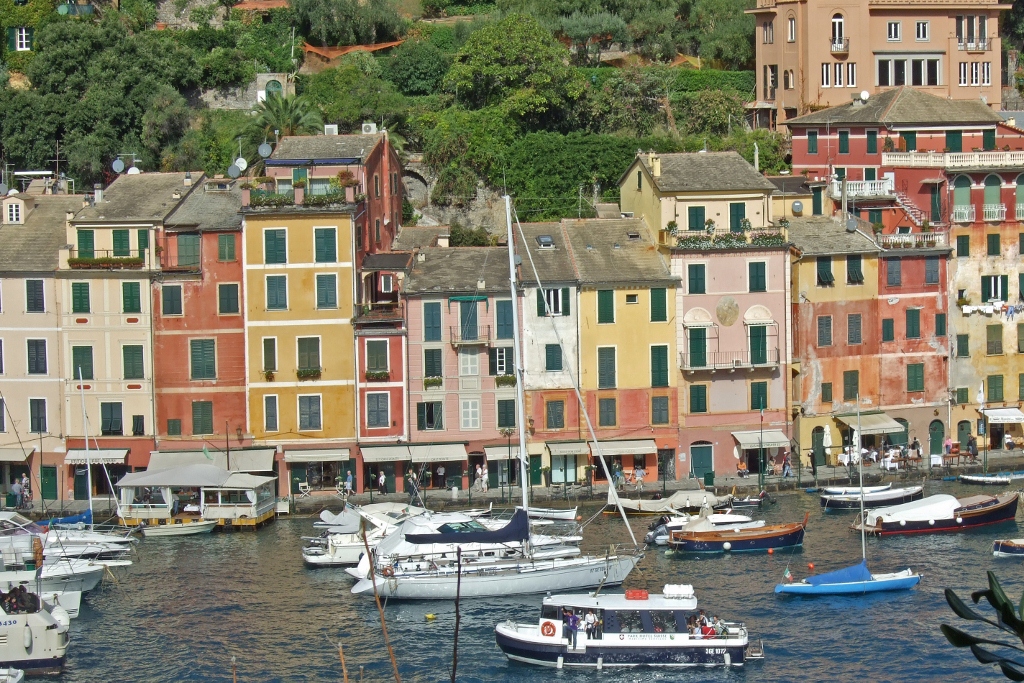 This tiny Italian village on the Ligurian Sea has a population is barely over 500 and is one of the most popular international tourist destinations. Portofino was once a simple fishing village and now its main industry is tourism and has been for over 60 years. You can walk everywhere here and since Portofino does not allow cars there really is not any other option.
Castle Brown
Since 1961 Castle Brown has belonged to the town of Portofino. It was built in the 16 th century to serve as a fortress to protect the entrance to the harbor and town of Portofino. In those days its name was St George Castle and when Sir Montague Yeats Brown purchased the property in the 19 th century the name was changed to Castle Brown.
To reach the castle you have to walk about ten minutes uphill but it is totally worth it for the fantastic views from that vantage point. Inside the castle as a museum which is open to the public for a nominal fee. The banquet hall inside the castle also serves as a popular venue for weddings and receptions.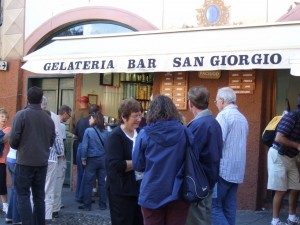 The Sweetness of Doing Nothing
Portofino is the perfect place to relax and experience "il dolce far niente" or the sweetness of doing nothing, one of the most favorite sayings and philosophies of the Italian people.  Other than strolling through the town, shopping for that special piece of art of jewelry, taking a walk to the lighthouse or visiting Castle Brown, there isn't much else to do in Portofino.
That's where all those outdoor trattorias and cafes can be appreciated. I sat outside at a table near the harbor enjoying a bowl of gelato and a cappuccino, taking in the ambience of this wonderful culture and lifestyle. I could have sat there forever if I didn't have to board a cruise ship later that day. So make time to sit outside and have a cup of gelato or a glass of vino but prepare to pay up to 15 euros for each. There is no other place that captures beauty as Portofino does so enjoy.
Guest Post By: Margie Miklas