OK, you have been visiting in Rome for some time; you think you have seen everything the city has to offer. The Coliseum was awe inspiring, the Vatican took your breath away, yet you are ready for a change, or just would like to explore a little more of Italy. Sitting in your hotel or Rome apartments you pull out your travel book and map and wonder where to next?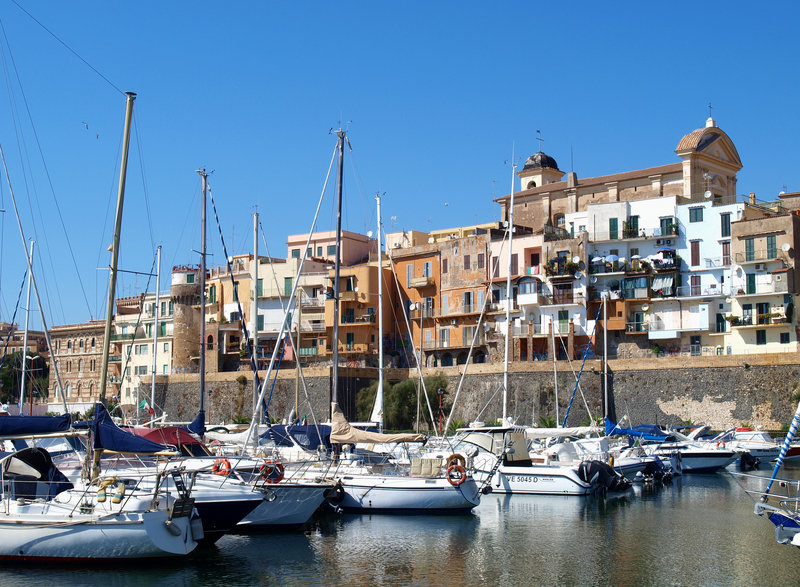 The city of Nettuno is a beautiful beachside destination, located along the Tyrrhenian Sea. With a Meditterean climate, a stunning harbor and plenty of attractions, restaurants and shops, it makes the ideal day trip location. A mere 60 kilometers south of Rome means it is easily accessible as well. Here is guide to what to do in Nettuno, and some of the best attractions and recommendations.
Getting There: Nettuno is a very short distance from the capital city of Rome, so it can easily be visited in a day if needed, although there is certainly enough to keep visitors occupied for several days if you have the time. Traveling from Rome is simple. Since it is 60 kilometers away, you will need to purchase a train ticket, which is purchased by distance. Simply ask for a 60 kilometer ticket, and hop on one of the very frequent trains. You can also take a bus, which requires a direct ticket. This is cheaper, but can take a bit longer than the train. Of course, if you are traveling with your car the journey is easily signposted along the way.
Historical Landmarks: Nettuno was founded in the 9th century AD, and has much of the original infrastructure from that time period and early medieval eras as well. Stroll through the Borgo Medievale, the old quarter of town, and enjoy the traditional narrow streets and impressive buildings from centuries past. The Forte Sangallo Castle was built in 1503 and still stands in its entirety today, and can be toured if booked beforehand. Americans might be interested in the Sicily-Rome American Cemetery and Memorial, where nearly 8,000 American soldiers who died in World War II are buried. Walls surround the city, and once acted as protection against invading forces. These can be seen from many places and are fascinating to explore.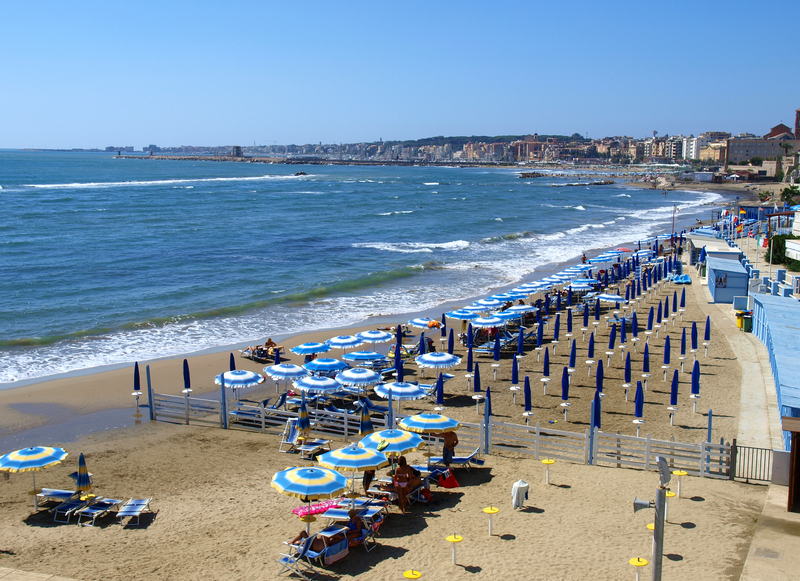 Beach and Harbor Attractions: Although the population of Nettuno is only 46,000, there are nearly 1,000 boats that call the harbor their home. It is a focal point of tourism in the town, and certainly worth a visit. The yacht club is impressive and serves delicious local fare, but is exclusive and generally not accessible without a boat or a membership connection. Visitors can relax on the sandy shores and bask in the warmth, or swim in the blue waters, a popular pastime for locals and tourists alike.
Cuisine: It should come as no surprise that nearly every restaurant found in Nettuno serves up Italian cuisine. Many of the restaurants offer al fresco dining with views of the harbor, and seafood is a popular choice on many menus. For a truly special meal, head to favorites like the Satricvm, Cacciatori or Romolo, who all offer formal dining and quality fresh ingredients. More casual fare for offerings like traditional pizzas and pasta can be found dotting the beach, and are welcoming and often provide English menus if necessary.
So if you are in need of getting out of your hotel or apartments in Rome, whether just for the day or the weekend, Nettuno will make for a great destination. Thanks to its beautiful location, historical landmarks and exciting attractions, the town of Nettuno makes an ideal day trip from the nearby capital city of Rome.