If you're planning a trip to
Lisbon, Portugal
, be sure to allow time for a day trip to
Santarem
. This 3,000-year-old city is about an hour away from Lisbon and is reached via a scenic 65-kilometer-ride on the A1 partial toll road.
Santarem is surrounded by open grasslands and countryside, where you'll see bulls and horses grazing freely. The city, which is known as the bullfighting capital of Portugal, hosts an agricultural fair in June, where visitors can watch bull-fighting and horse races. In the spring and fall, the streets of nearby Vila Franca de Xira are crowded by visitors for the Pamplona-style running of the bulls.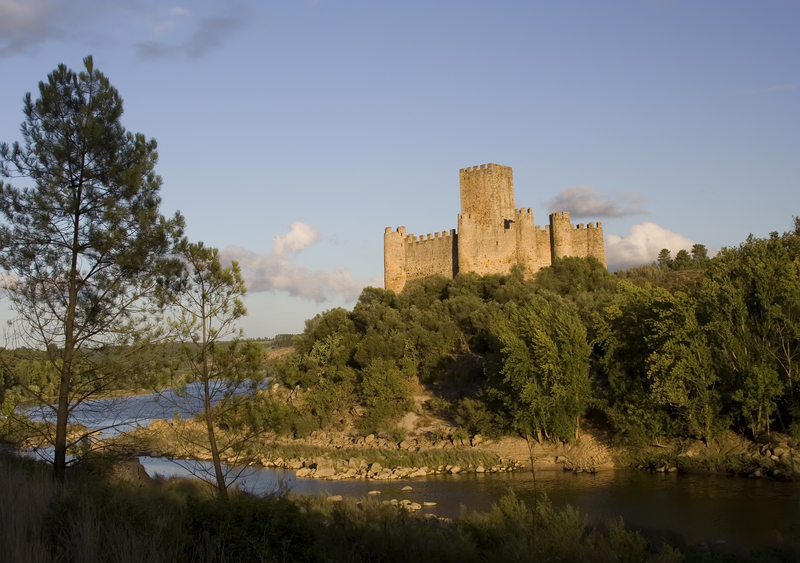 Begin your exploration of Santarem with a stop at its center, where a number of Gothic and Romanesque churches cluster on the winding streets. The archaeological museum located inside the Church of São João de Alporão, which was built in the 12th century, houses a collection of ancient carvings and the tomb of a 15th- century nobleman. While you're there, you'll get a feel for the layers of history to be uncovered in this city.
Over the centuries, this city was home to Phoenicians, Greeks, Romans and Moors, and a dizzying array of architectural designs and monuments remain as a testament to their tenure here. Visit the Porta do Sol, where ancient castle ruins and lush gardens offer panoramic views of the city and nearby Tagus River.
If you have time, arrange for a guided walking tour. Whether you're interested in the religious architecture or the historical monuments to be found throughout the city, there's a tour service that will make sure you get to see the best this city has to offer.
Take a break for lunch at the famous restaurant, Adega do Bacalhau. Try their traditional seafood and meat dishes while resting up for the afternoon's exploration.
After lunch, go hunting for the marvelous and miraculous in the Santissimo Milagre Church, a Renaissance structure, which houses a small crystal flask reputed to hold the blood of Christ, and travel to nearby Fatima, a famous Catholic shrine and site of miracles.
Tour the Torre das Cabaças, where you'll discover the Museum of Time. This square, 26-meter-high tower was a defensive installation built on the city's surrounding walls in the 15th century.
When you're ready to leave, stop at the retail center, which is just out of town, for some coffee and snacks for the trip back to Lisbon. You'll also enjoy stopping at some of the small villages and towns, such as Alpiarca, that dot the countryside on the way.