HNLhulagirl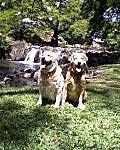 A former flight attendant and a Hawaii native, Lottie has been a local girl all her life while traveling far and wide to experience travel and everything the world has to offer. Currently residing in the small ranching town of Waimea on the Big Island. She splits her time between South Kohala and Ewa on Oahu. She enjoys walks with her two Golden Retrievers Hoku and Kapua, golf at anyone of the several courses in the islands She also visits the beach often and Las Vegas several times a year. Lottie appreciates luxury and first class treatment, but equally appreciates getting value for each travel dollar spent.
Karen Mills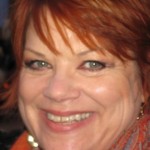 Karen Mills is an American woman who made the decision to leave her corporate life behind to live "la dolce vita" in Florence, Italy, Read more about her experiences at An American In Italy or contact her at queenkaren0@hotmail.com.
Bridget Staroscik O'Reilly
Bridget Staroscik O'Reilly earned her degree in Journalism from San Diego State University. She loves to travel and has visited much of the United States and Europe. She was lucky enough to go back to Ireland with her dad and visit the house he grew up in on the shores of Lough Sheelin. Bridget is always on the lookout for her next destination and would appreciate any suggestions. She is currently working on the first in a series of cozy mysteries featuring a travel writer named N. James Drew.
Read more about Bridget's travel and life experiences at www.kickmeimdown.com
Margie Miklas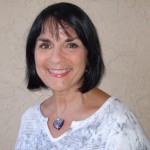 I am a freelance writer and photographer with a passion for travel, and a particular love of Italy. I write medical news for Yahoo and am a featured travel contributor for them. I also write for the monthly newspaper, La Gazzetta Italiana as well as several other websites. I have traveled extensively throughout the US, Italy and the Caribbean, including numerous cruises, and am inspired to share my enthusiasm for travel, as well as my expertise in the medical field, by writing. I am a critical-care nurse with over 30 years experience, and currently work in south Florida in a Cardiovascular ICU, with a specialty certification in Cardiac Surgery.
Read more about Marigie's travel and life experinces at
margieinitaly.wordpress.com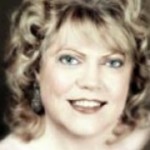 Ruth Elayne Kongaika was raised in the mainland, USA, but has been living in the South Pacific for the past forty years. She enjoys trying to capture the beauty of the islands through her photography, painting and writing. She has a blog which shares some of her art and favorite subjects at:
email: kongaikr@byuh.edu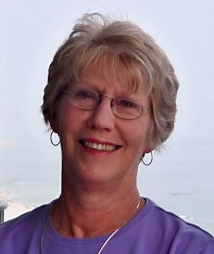 I am a retired high school media specialist, with a husband, 3 grown children, and 4 grandchildren. I love to travel, and in the course of my life, I have been to Europe twice, the Caribbean, and various states in the US. However, I am from the South, and have done most of my traveling there. I have had lots of fun trips and experiences that I would love to share. I am looking forward to my husband's retirement in a couple of years, so we can get back on the road!