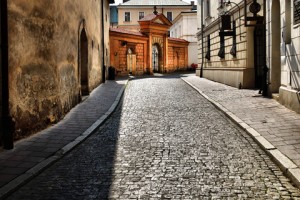 Located on the Vistula River, the longest river in Poland is the city of Krakow. Considered to be the cultural capital of Poland, Krakow is the second largest city and one of the oldest cities in Poland with a population of about 760,000 residents. It is located in Lesser Poland, one of the historical regions, and while at one time it was capital of Poland for many years, it is now the capital of the Lesser Poland Voivodeship. To say that Krakow, Poland is steeped in history, art and culture would be an understatement. It is known as the City of Culture and this city dates back to the seventh century.
Krakow has well earned its name as the City of Culture. For liberal arts enthusiasts, there are many astounding examples of this culture. The National Museum in Krakow is Poland's biggest museum and the country's oldest national museum. It holds a total of 780,000 items in the form of 11 galleries, 10 branches, two libraries and 21 departments. The Princes Czartoryski Museum established in 1801 is Poland's oldest museum. It is famous for Leonardo da Vinci's famous portrait "Lady with an Ermine".
Jagiellonian University is Poland's oldest university and the second largest institution of higher education with 6,700 faculty members and 42,000 students. Jagiellonian Library is Poland's oldest library. It boasts five million volumes of medieval manuscripts, ancient books and thousands of other invaluable objects. Cinema in the form of motion pictures, European productions, polish films and auteur movies are available for the movie and theatre lover. Auteur is defined as a filmmaker who influences their movies so much that they are considered the movie's author. Other interesting areas of culture are the National Story Theater and the Krakow Opera House for opera, operetta and ballet.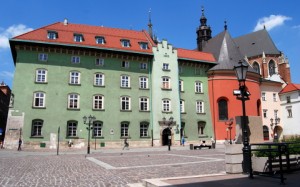 An evening in Krakow will be a experience, with a sudden increase of restaurants in the last 10 years travelers to one of Poland's oldest cities now have many eating choices. Diners to Krakow will find hundreds of cafes and restaurants offering traditional Polish food to once exotic Far Eastern foods. Growth in the diversity of food that one might find has given the city a terrific abundance of choices for going out to eat in Krakow, restaurants and cafes fitting all tastes can be found throughout the city. Many travelers will find after a day of touring Krakow, a evening relaxing in Old Town is the perfect place to just sit, people watch an enjoy the local food in one of the areas many outdoor cafes or restaurants. Those looking for a little more romantic evening might want to head to Market Square or the main square, Krakow nightlife comes alive here as guest enjoy historical and Gothic restaurants offering fine food and wine.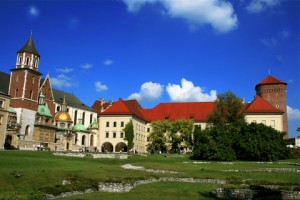 If you are looking for other exciting places to tour that may be of interest to you, the Auschwitz Death Camp is one hour away from Krakow. For hikers, skiers and rock climbing adventurers, the Tatra Mountains and the Zakopane town are available for your pleasure. Zakopane is Poland's top mountain resort and is only a couple of hours away. The Eagle-nest Castles are a chain of medieval fortresses that are elevated and scattered over the landscape. For those interested in the history of churches and cathedrals, you may want to explore the Wawel Cathedral or the Basilica of the Virgin Mary. For additional information on this cultural capital of Poland can be found at My Destination Krakow.