Guest Post By: Margie Miklas
Guest Post By: Margie Miklas
Guest Post By: Margie Miklas
Famous for its red rock formations and natural beauty, Sedona is a popular travel destination in the southwest United States, with over four million tourists each year. Known world-wide as a spiritual and natural healing center, Sedona attracts tourists throughout the year. Its many art galleries, boutique shops, fine restaurants, wineries, and film festivals provide plenty to do when visiting this Arizona city.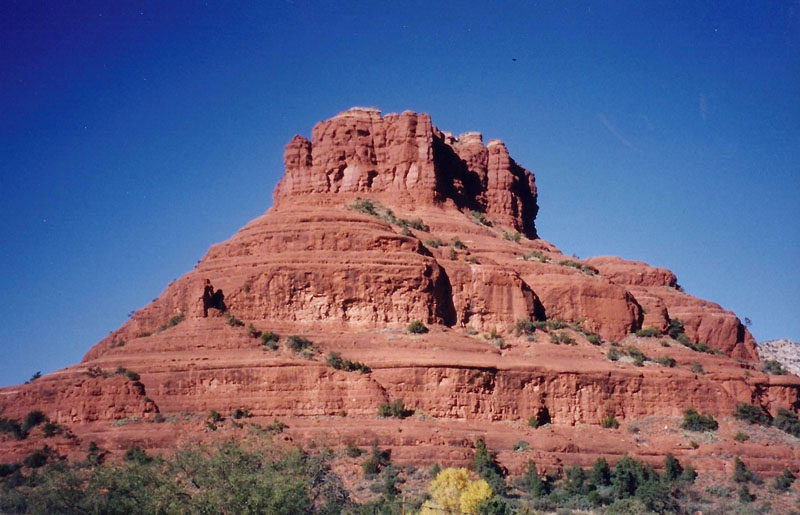 Known as "Red Rock Country," Sedona is surrounded by mountains of stunning red-rock. Just north of the city is beautiful Oak Creek Canyon, a river gorge known for its picturesque scenery. Second to the Grand Canyon, the Sedona-Oak Creek canyon area is the most visited destination in Arizona.
Oak Creek Canyon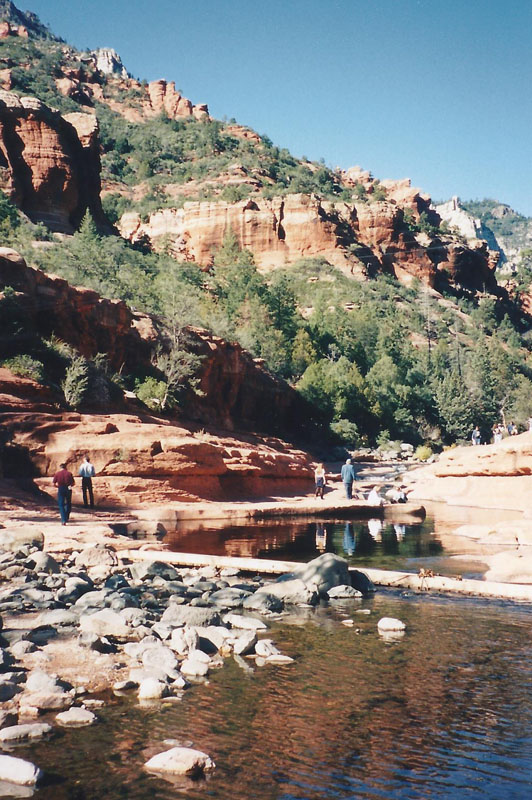 The steep walls of red rock make Oak Creek Canyon a gorgeous site to enjoy just while driving the corridor between Sedona and Flagstaff. Numerous hiking trails and campsites exist along the way, as well as other recreational opportunities. One of the most fun activities for people of all ages is Slide Rock, a natural water slide in Slide Rock State Park. Swimming is available here as well for those not so adventurous. Very popular on weekends during the summer, if you do not arrive early, you may have to wait for a parking spot.
Spiritual Mecca and Natural Healing
The natural beauty here inspires many to seek holistic healing and therapy here. Considered to be the new age and metaphysical center of the southwest, Sedona draws thousands of tourists each year to experience inner tranquility through meditation, retreat, and other encounters. Since 1987, Sedona became known for inner healing and spirituality. One reason for this is the belief that vortexes exist here. Vortexes are spiritual locations permeated with energy which facilitate prayers, mediation and healing.
Art Galleries, Wineries, Shopping, and more
Art is a main focus in Sedona and over forty art galleries and art studios exist in this city of just 10,000 residents. To the south and southwest of Sedona, in the Verde Valley, nine or ten wineries are located in the Arizona Wine Trail, and many offer tours and wine tastings. Some of the finest restaurants and boutiques are located here, and the Native American influence is felt with the selection of jewelry, sand paintings, candles, and more. To shop and in this upscale area is enjoyable. I had some of the best Italian food from a restaurant which, unfortunately, no longer is here. The chef was even kind enough to e-mail me his special recipe for meatballs.
Each year at the end of February Sedona hosts a nine-day-long international film festival, with a reputation as "The Fest to Impress." Always a big hit, the Sedona International Film Festival already is taking ticket orders for the 2014 event, which will be its 20 year anniversary.
I have been to Sedona several times and look forward to a return visit. I highly recommend Sedona and Oak Creek Canyon as a must-see on your next trip west.
Guest Post By: Margie Miklas
Follow Margie on her blog at margieinitaly.wordpress.com
- See more at: http://www.euroradialyouth2016.com/travelogue/2013/06/06/a-day-at-the-beach-in-northern-italy/#sthash.S4ueduUP.dpuf
Guest Post By: Margie Miklas
Follow Margie on her blog at margieinitaly.wordpress.com