Guest Post By: Margie Miklas
When I first inquired about a tour in Tuscany to the Chianti wine area, I wasn't quite prepared for the unique experience it turned out to be. It was one of the best days I had in Italy and I would highly recommend this to anyone spending time in Tuscany.
Chianti is a large wine producing zone in Italy which encompasses the provinces of Florence and Siena in Tuscany. Its borders are not strictly defined but it covers this area, extending to the Val d'Elsa in the west and to the Valdarno in the east. Just driving in this area is a beautiful experience through the rolling hills, with row after row of vineyards and olive trees that never seem to end.
A wonderful guide named Marco transported me into the wine country of Chianti, where I was able to visit two family run wineries. I was with a small group of seven or eight people so I did not feel like I was herded around like I have seen in some tour groups in Italy.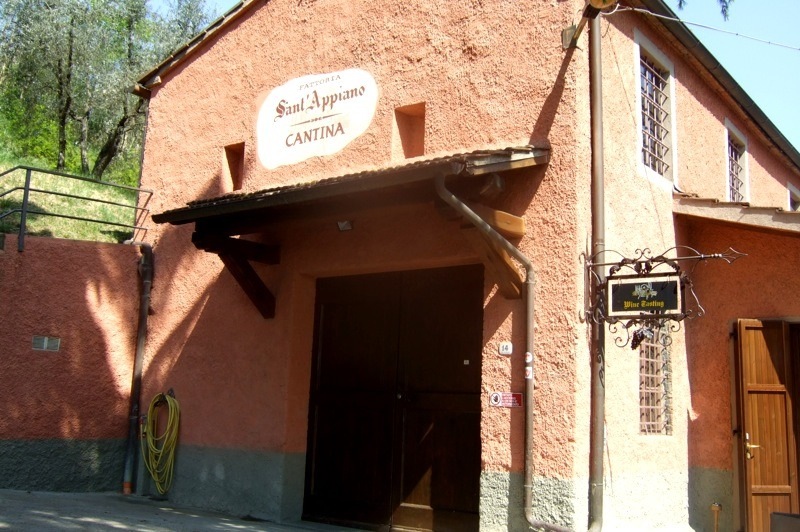 This first stop winery was in a very small village called Sant' Appiano, and in fact the winery is about the only thing that is in this village, aside from a few homes. Aptly named, the winery is called Sant' Appiano.
The winery is operated by a family and I had the pleasure of learning about wine production by the two young owners who are brother and sister. After spending quite a bit of time in the wine cellar learning about the strict criteria that must be met to produce these Classico Chianti wines, I was ready to sample some wine. My group was treated to a beautiful table set to taste three different wines, and of course there was food to go with the wine.
There was an opportunity to purchase wine and olive oil as well, because wherever there are grape vineyards, there are olive groves as well, as the soil is the same for both. I made a purchase and had several bottles of wine and olive oil shipped home, but if you wanted to carry a few bottles with you, the price was very reasonable. This winery is small enough that they do not export their products out of Italy, so it was very special being able to taste a wine that I knew I could not get in the United States.
The next stop was at a larger winery but still family operated, and this was in the town of Castellina, known as Castellina in Chianti. It seems a little redundant, but that is what the Italians call this town.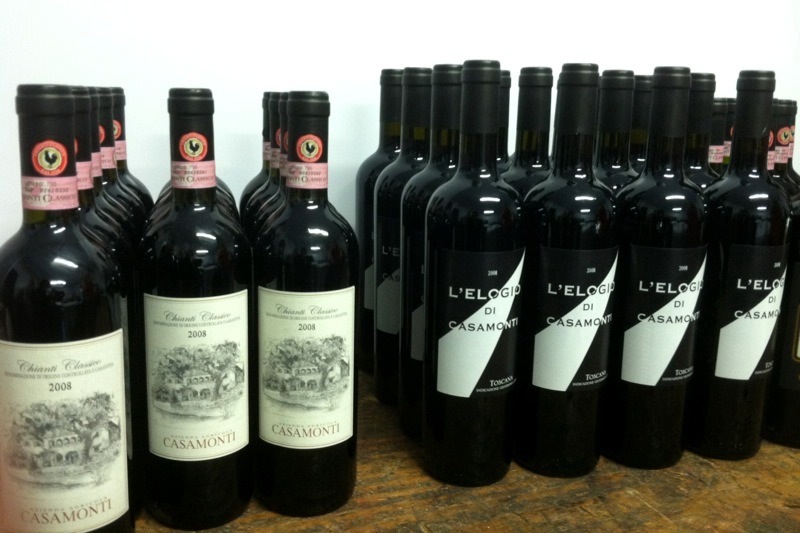 This winery is called Casamonti and the owner came outside to greet us. Set high on a hilltop, the views are amazing and not only do they produce Classico Chianti wine here but they also raise pigs and make their own prosciutto as well as several other food items. After a thorough tour and again the education related to the strict guidelines prescribed by the wine consortium, I was amazed to learn that only six people work here and do everything.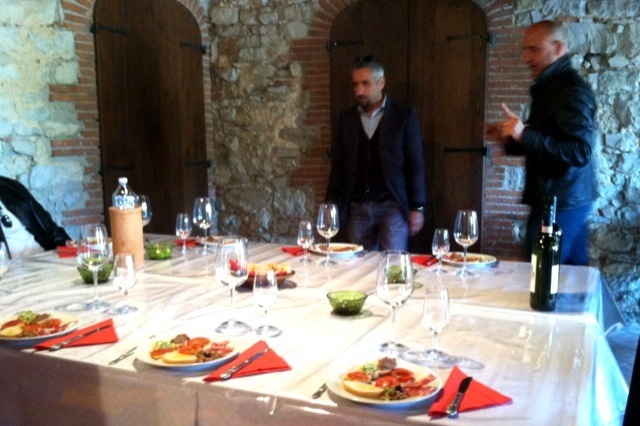 Again my group got to sample three wines and also had almost a complete meal served in a beautiful room. I felt like some kind of VIP as the entire experience was so personalized. There was also the opportunity to purchase wine here and there was no pressure, so unlike some types of tours commonly experienced in the U.S.
At both places I could sense how very proud the owners were of their winemaking business, and they talked with great pride about how hard they work to conform to all standards. This was a great way to spend a day in Tuscany, and a nice change pace from visiting museums and walking around cobble-stoned streets.
Guest Post By: Margie Miklas
Follow Margie on her blog at margieinitaly.wordpress.com