Guest Post By: Linda Hale
Want to give your children a great experience on your vacation? If you happen to be travelling the Southern coast of Georgia, you will find a wonderful treat in store.
Don't we all love turtles! From Nemo's friend Crush to the little box turtles trying to cross the road, we seem to be fascinated with them. Particularly kids! Well, come over to Jekyll Island, Georgia, and give them the opportunity to see some sea turtles really up close.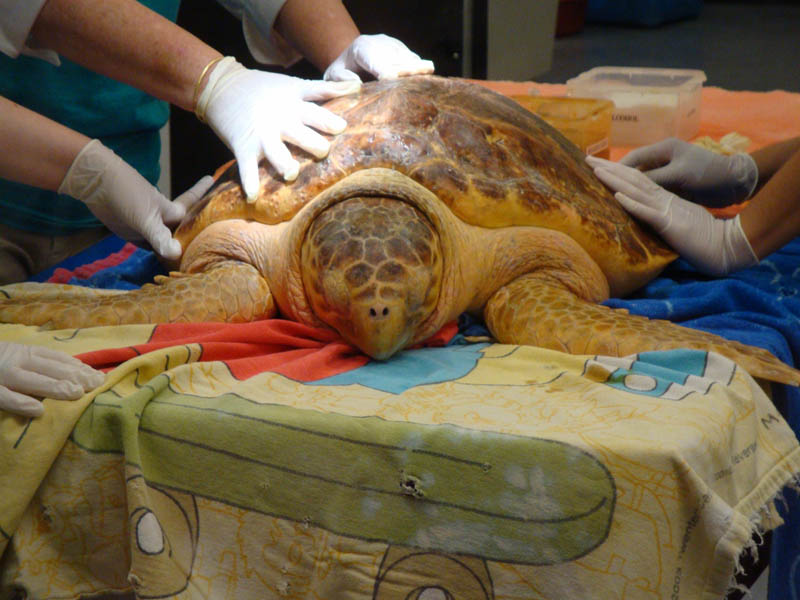 My family does a lot of vacationing on the beautiful Georgia Golden Isles of St. Simon's and Jekyll. Jekyll is well known , and there are many, many activities and fun things to experience while you are there. However, we believe the Georgia Sea Turtle Center may be one of the best finds we have made, especially for our granddaughter.
Not only is the center a treasure trove of information about the sea turtle, with rooms full of museum type exhibits on the life cycle, the nesting, and the travels of this gigantic animal, it is also a sea turtle hospital!
Sea turtles that have been found stranded on beaches because of sickness or injuries, or those that have been rescued after an accident involving ski boats or dredges many times end up at the center hospital.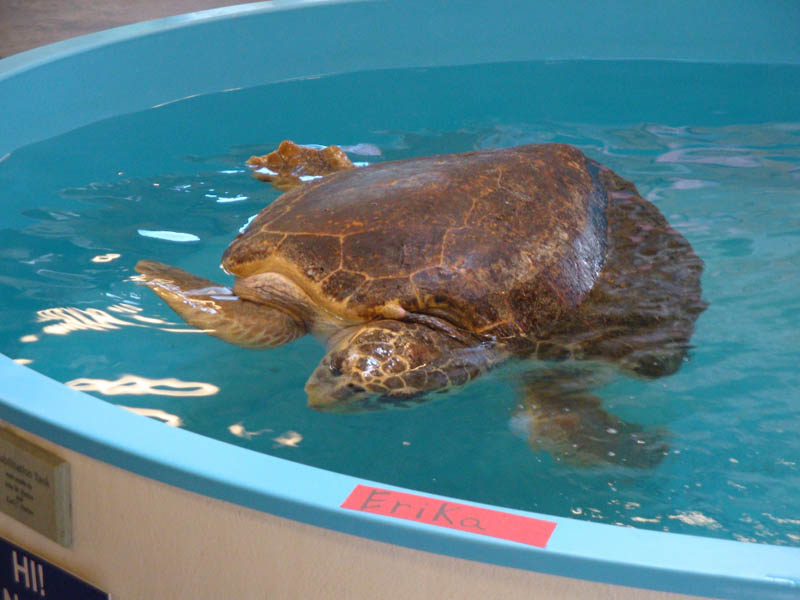 Within the actual center, you have the opportunity to look into the hospital through a giant window, and watch the turtles be examined by the doctors and nurses. You will be amazed at how they handle these huge reptiles. From there, you can go into the rehabilitation area, where you can see the recovering sea turtles in their individual pools and tanks. They have each been given a name, and a poster is attached to each tank area to give you information on their specific illness or injury, thetreatment they have received, their prognosis, and what the center's plans are for release.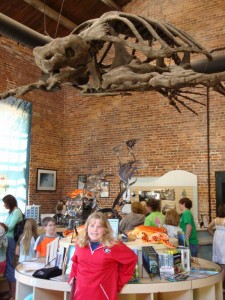 Many of the turtles recover completely, and can be released into the wild, while others will have to go to zoos or aquariums.
One really cool thing you can do for your children is come spend a week at Jekyll or St. Simon's during the summer, and enroll them in the Sea Turtle Center Camp. This is a week of spending close-up time with the turtles in the hospital, as well as roaming the beaches looking for nests, and turtle tracks. Maybe they will even find some, since summer is the nesting season for sea turtles. They will learn all about the sea turtle conservation programs and research the center is involved in, as well asenjoying lots of hands on experience with the turtles.
The camp is for children ages 6 through 12, but you will need to check out the website (http://www.georgiaseaturtlecenter.org/) for the specific dates and other information.
If you are a day visitor, they have a huge gift shop with all kinds of interesting gifts and turtle information, not to mention a gigantic skeleton of a sea turtle hanging from the ceiling.
So come spend a day with the sea turtles, learn about their lives and habits, and the exciting and worthwhile rescue efforts of the Georgia Sea Turtle Center.
Guest Post By: Linda Hale