One of the great things about walking on the beach is the tranquil atmosphere and being able to just let the mind wander. I had one of these moments the other day as I walked the beach here in Long Beach New York. As I walked on this warm sunny day I reflected on the past month, how I spent the days , and where I had been.
Letting my mind wander and reviewing the month I was reminded of a old movie that my Dad had taken me to see see as a kid, to this day when I look back I don't understand him going to this type of a movie for it seemed to go against everything that he believed in as I knew through the years of my growing up. Yet the film pretty much defined who I grew into, what I was looking for in life, and this starting at age 7 from watching a movie.
The movie or I should say documentary that my Dad took me to in 1966 was "Endless Summer". The movie directed by Bruce Brown was based on 2 Southern California Surfers, that given enough time and money, they could travel around the world looking for the perfect wave, following the seasons they could make their life a Endless Summer.
What made me think of this movie on this warm May day on the beach was how my last month had gone, in reality just a glimpse of my past 50 years. Thinking of where I had been just in this last month brought a smile to my face.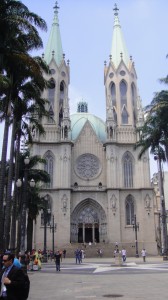 I started the month with a flight to Sao Paulo Brazil, yes this was a working trip if you want to call it that. Since one of my loves of life is flying, I really don't think of flying as a job, it is more of a way to get to the next destination, the next party, a mode to see the world. Arriving in Sao Paulo  one could not ask for better weather, May technically is fall in Brazil, even though the weather does not change much throughout the year other than the amount of rain. Three days in Sao Paulo, enjoying the food, subway surfing, exploring and meeting new people. This trip also saw a day trip to Rio de Janeiro. Who could ask more than spending a day in Rio.
A quick trip back to New York and a couple of days off at home in sunny Orlando, Florida, a little catching up on the Beachcomber Pete website and it was time to head out once again, time goes by fast when you are busy, or is it just fast when it is enjoyable and interesting?
Next stop via New York was a 11 hour flight to Buenos Aires, Argentina, again perfect fall weather, remember they are below the Equator, opposite from the States. Two days over the weekend enjoying the sites that Buenos Aires has to offer, great meals, catching up with old friends and even making new ones. In between days saw a quick day trip to Montevideo Uruguay to soak up some sun and you got it, another great meal.
Again a couple of days off in Orlando saw more warm weather, a day in Ormand Beach with dinner and good conversation with a old friend in Daytona Beach. A little more work on the website and then it was off again.
This time it was two days in Long Beach New York, unbelievable warm weather, comfortable yet nice meant perfect days for walking and enjoying the beach. Who would think that just 20 miles away sits the largest city in The United States, New York City and here is this picture perfect beach.
Two days on the beach and it was off to London, spring time on this side of the Equator. Spring time it was, again 2 picture postcard days in London meant great days to be spent outdoors, Saturday enjoying the sights and people of Camden Town and the Camden Market, evening brought a gathering of old friends and again some new acquaintances. Sunday with clear skies and temperatures in the low 70′s made the day perfect for walking in Greenwich and enjoying the park. Finishing off the day with a boat ride up the River Thames under cloudless skies was the perfect way to end a stay in London.
So as I walked the beach on this day, once again reflecting on the past month, the thought of the movie came to me, it might be the search for the perfect wave for some, or just the search of a new or enjoyable experience for others that I have realized that how I have spent these years since viewing that movie back in 1966, I have made my search in life for my own Endless Summer.