Guest Post By: Maria Papadopoulou
One of my absolutely favorite travel destinations in the United States is Washington, DC. I visited a couple of years ago at Christmas Time. To get there, I used the Megabus, an express bus line, famous for its high quality service. The seats are neat, clean and comfy and a nice pre-packed breakfast is offered. The prices are quite low too, as low as $1 for online booking.
I stayed at the Americana Hotel close to the Metro area, which made transportation fast and easy for me. While Washington DC is generally speaking an expensive city, the fact that I visited during the weekend and in winter, allowed me to pay considerably less than I would have if I had visited during summer and in the middle of the week.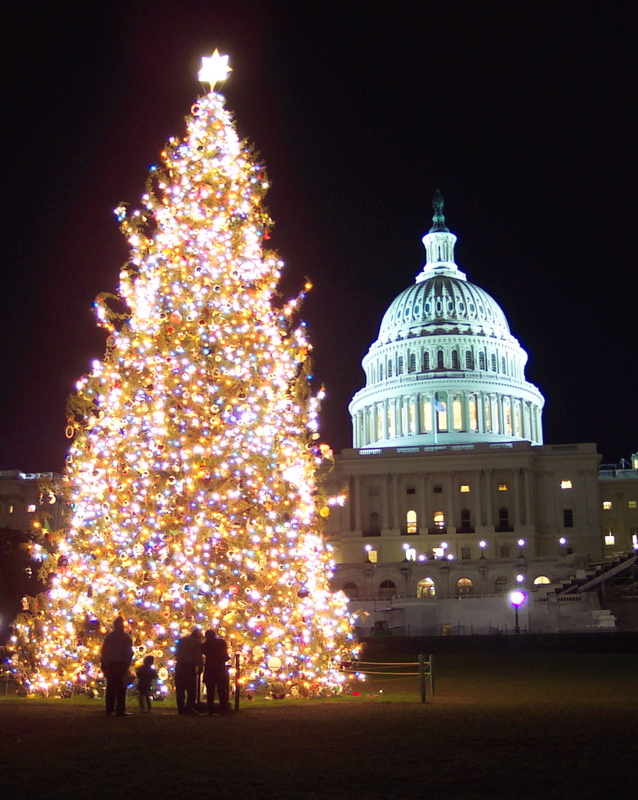 There were so many things to see in Washington DC, I had real trouble making a choice! The National Christmas Tree and the Pathway of Piece were such a delight! Musical groups from the city entertained visitors to the Ellipse every night.
A true romantic, I also opted for some candlelight tours to enjoy the festive holiday decoration of several historic homes. What made those candlelight tours so special were the storytelling and the holiday treats. They managed to create a special noir atmosphere, making me feel as if I were a part of a fairytale.
Several house museums such as Mount Vernon, Historic Alexandria and Sotterley Plantation offer those candlelight tours, so it is easy for everyone to find something to his liking. I chose Sotterley Plantation because it featured a special time-travelling experience from Civil War up to 1864, with the historical presentation taking place in the Plantation House, by the very skilled and talented Sotterley Players. With tours running every 10 minutes, there is no reason to stress out; if you miss one, you can definitely use another.
For ballet lovers like me, the Nutcracker Christmas Ballet was an absolute must. Nutcracker performs in several theaters, so there is no reason to worry over missing them. The Kennedy Center, the Warner Theater and the Momentum Dance Theater are all great options to choose from. I personally chose the Kennedy Center because I was in awe of its history, but any ofthe other theaters are equally good.
I couldn't leave Washington without visiting the National Museum of Natural History. The first floor is filled with all kinds of natural wonders, the ground floor hosts the Atrium as well as the Fossile Café, while the second floor features an amazing collection of bones as well as a spectacular view into Space, with exhibits showing the Earth, the Moon and Meteorites.
For those looking a travel destination they will never forget, Washington DC is the right choice.
Maria Papadopoulou is a freelance writer at Helium.com as well as a translator and a proofreader.