If you've never been to Vegas before, now is the perfect time for a holiday to Sin City, last minute or otherwise. Autumn has the perfect combination of welcoming weather, thinning crowds and great deals making Las Vegas a fabulous destination for last minute holidays.
Welcoming Weather
The weather in autumn is ideal for travel. Las Vegas is scorching in the summer, with high temperatures regularly over 38 degrees Celsius. In the winter, temperatures often approach freezing at night and in the early morning. However, October highs average about 28 degreesCelsius, dropping to around 19 degreesCelsius in November.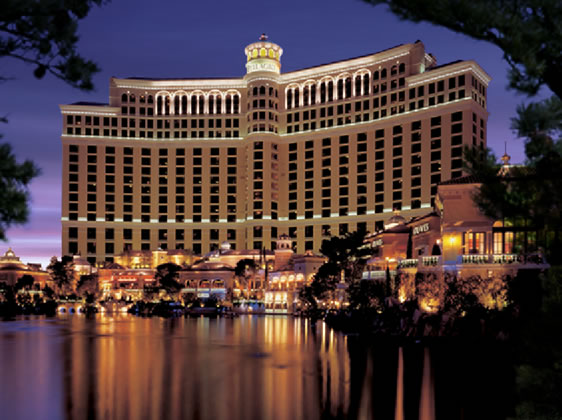 While the city's world famous casinos are typically the main draw, the dry and warm autumn days are extremely agreeable for the surprising range of outdoor activities Las Vegas has to offer including golf, rock climbing, cycling and hiking. You can even take in agreat American pastime: baseball. Las Vegas has a minor league team called the 51s and single tickets are only about seven to 13 pounds (ten to twenty USD).
Though the days are pleasant and sunny, do be sure to take along a light jumper or coat, as the evenings can be as low as around 8 degreesCelsius.
Smaller Crowds
While there really is no slow season in Las Vegas, things do tend to slow down in autumn (somewhat). After Labour Day (the first week in September), there are fewer families as children have gone back to school. However, there are times during the autumn season where Las Vegas does become especially crowded. Halloween is often a big seasonal event for adult travellers and locals alike. Hotels are usually booked far in advance and prices do go up so for the best deals, try to visit either before or after Oct. 31.
The American holiday, Thanksgiving (the fourth Thursday in November – which falls on Nov. 22 this year), can also be fairly busy, as many restaurants and hotel buffets offer special menus on the day. Thanksgiving is a four-day weekend holiday, also making it a popular time for a short break.
Because crowds thin out, especially during the month of November, many popular stage shows "go black" or temporarily cease performances. If there is a particular show you want to see, check ahead of time to make sure there will be a performance during your scheduled stay.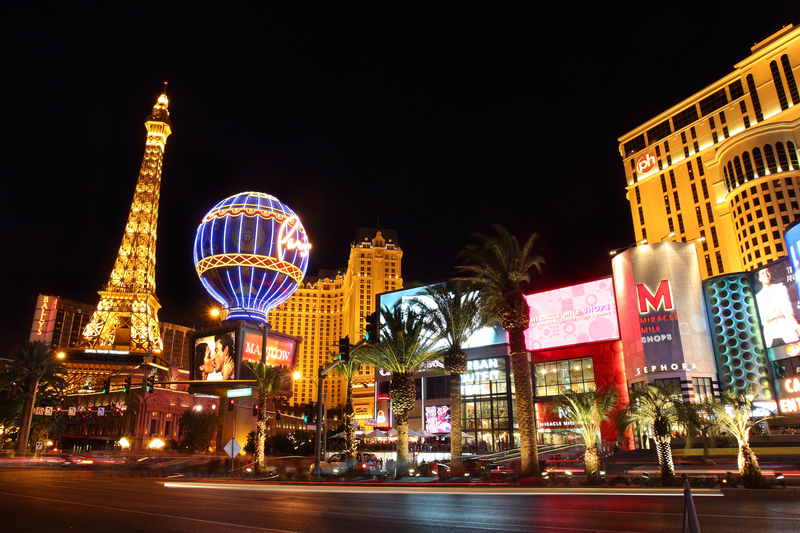 Great Deals
Thinner crowds also spell great deals.Hotel room rates are especially reasonable, as there are more rooms available this time of year. Packages including flight and hotel can be a great way for savvy travellers to save money on holidays. In addition to booking packages during autumn, there are several other ways to save money while in Las Vegas including:
Stay at an older property. If you want to stay on The Strip but can't afford a trendy resort, there are plenty of perfectly suitable, older hotel/casinos, such as Circus Circus or Excalibur.
Stay off Strip. Hotel prices are even lower away from The Strip. However, be careful not to spend your savings on taxis, which can potentially be expensive – even on short rides. Take advantage of the inexpensive bus, The Deuce, which has two-hour passes for fewer than four pounds, 24-hour passes for fewer than five pounds, and three-day passes for less than 13 pounds.
Drink for free. While drinks can be expensive in clubs, bars and restaurants, you can drink for free if you are gambling. Whether you're at a table or a slot machine, cocktail waitresses come through the casino floor regularly offering free drinks – as long as you are gambling. For better service, be sure to tip a dollar per drink, even if you're just drinking water. That dollar will go a long way toward ensuring you don't go thirsty as long as you're there.
Play the penny slots. Gambling is a major reason people visit Las Vegas. However, you don't need to be a high roller to have fun. There are plenty of penny and nickel slots that allow you to play longer, while spending less.
With gorgeous weather, fewer people and lower prices, there's no real reason to not visit Las Vegas this autumn.
About the Author: CindySpade is a contributing blogger who enjoys travel as well as finding great travel deals. Cindy makes a yearly trip to Las Vegas, since her sister moved to the city from their native Cork. The last time she was in the city, she made it a point to venture outside city limits and visit the Hoover Dam as well.