Guest Post By: Margie Miklas
I love going to Marco Island on Florida's southern Gulf Coast because it is so beautiful and completely relaxing. Located in Collier County, south of Naples, Marco Island is a popular travel destination and one of my favorite places. This 14 square mile island boasts six miles of beautiful beaches and over a hundred miles of waterways.
There are two beaches on Marco Island, one of which is public and the other is for local residents, requiring a permit for entry. The public access beach is Tigertail Beach, and is one of the most popular beaches along the Lee Island Coast. Besides the usual beach activities, Tigertail Beach also is known as one of the best sights for bird watching in southwest Florida. Collier County is in the process of rebuilding the boardwalks and as of this writing three have been completed. This should make it easier to have access from the parking lot to the beach.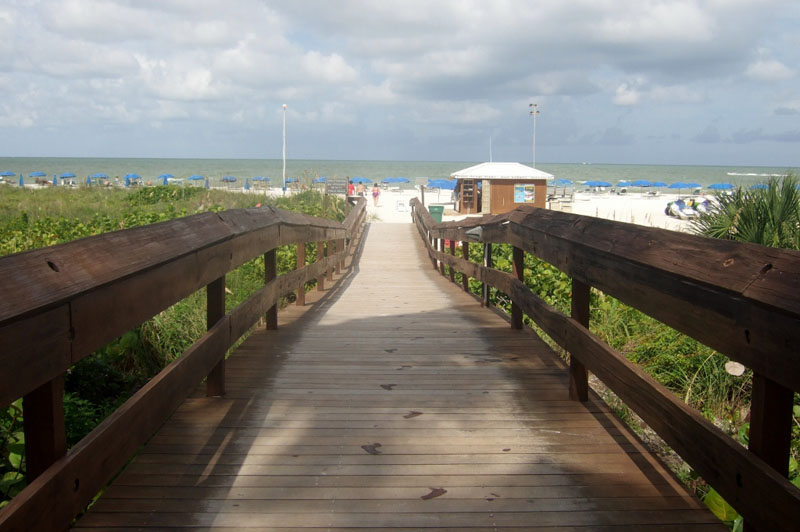 From the parking area you do have to wade across a lagoon to reach the beach but once there, you will find great shelling opportunities, and depending on the time of the year, you may even find some sand dollar, always a delight for the kids.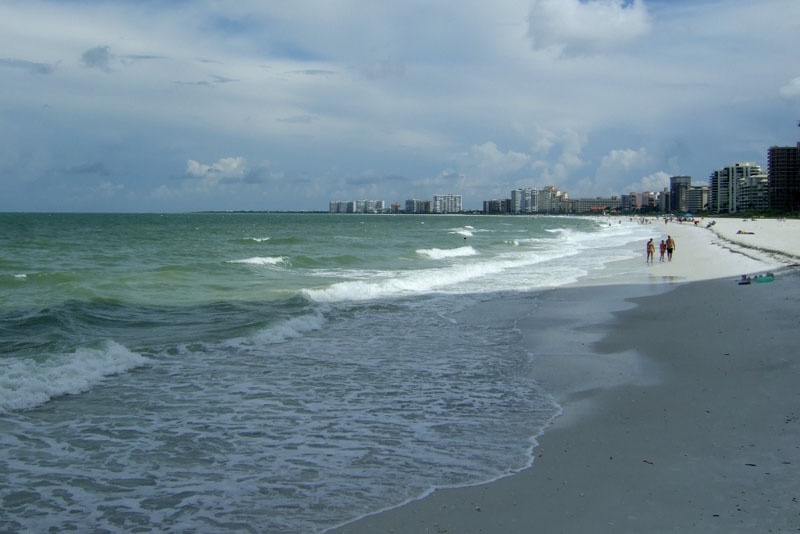 The $8 parking fee for non-residents provides tourists parking in its 210 spaces and beach access. The beach is perfect for everyone from singles to couples and families with kids, where you can swim, watch build a sand castle, or go parasailing. Here you also will find showers and rest rooms, barbecue areas with picnic tables, a playground, beach rentals, volleyball courts, and a butterfly garden. The Tigertail Café snack bar provides food and drink items for breakfast and lunch and the beach is accessible for anyone with disabilities as well. The beach is located on Hernando Drive and opens at 8am and closes at sundown.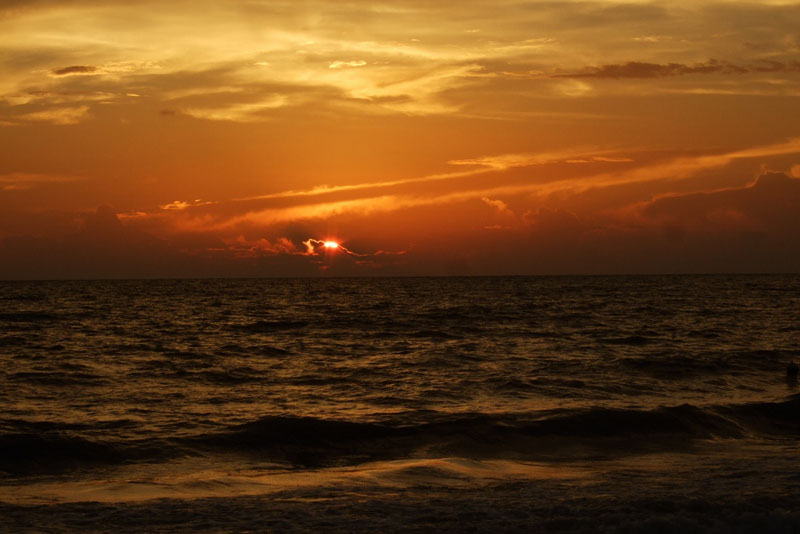 If you are staying on Marco Island in a beachfront hotel, of course you have your own private beach right behind your hotel. I have stayed at the Marco Island Marriott Beach Resort and totally enjoyed it and the next door Marco Island Hilton Beach Resort is equally as luxurious. If you are flexible and resourceful you can sometimes find great deals at these two properties and you will feel as though you are really living the good life in sunny Florida. You might even think you are in Paradise.
Guest Post By: Margie Miklas
Follow Margie on her blog at margieinitaly.wordpress.com