Guest Post By: Margie Miklas
Visiting St Peter's Basilica at the Vatican was one of the top places I wanted to visit in Rome and it truly is magnificent. I could spend all day inside and in fact have gone back on a number of visits. The other part of that is climbing to the top of the cupola and seeing St Peter's from inside the dome.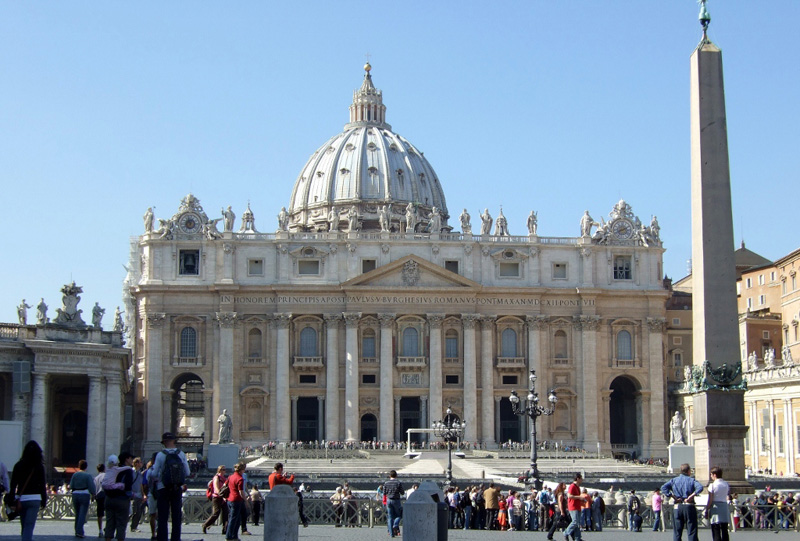 At the entrance to St Peter's look for a sign saying "cupola" directing you to the far right. This will take you to where you need to go to locate a kiosk near the elevator which goes up to the dome.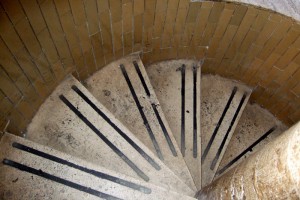 For seven euros you can ride the elevator as far as you can, and then you start walking the 320 steps to the dome. Interestingly there still is a fee of six euros if you choose to walk rather than ride the elevator for the first part of this ascent. No thank you, as the 320 steps were more than enough for me to contemplate when I took on this venture a few years ago.
As you get off the elevator you will find yourself on an inner balcony which is actually at the base of the dome. You can spend as much time as you please here and you are able to take photos looking up to the top of the dome, as well as all the way down into St Peter's.
From here you can either start climbing the spiral staircase to the top or take the steps down to the roof level. On the roof level you will find restrooms, a water fountain, a gift shop and a newly opened coffee bar, which was not here five years ago when I made this climb.
Once you begin climbing the steps you will find that the staircase curves and is quite narrow. Periodically there are small windows which give you a chance to take a peek out and get a glimpse of what your view from the top will be like. It's also a good opportunity to take a short rest and catch your breath, as this climb is strenuous and will leave you huffing and puffing even if you are in fairly good condition.
Once at the top though it is all so worth it as the views of Piazza San Pietro and all of Rome are nothing short of spectacular. Now this is the photo opportunity you have been anticipating and you can remain at the top to take it all in just as long as you like.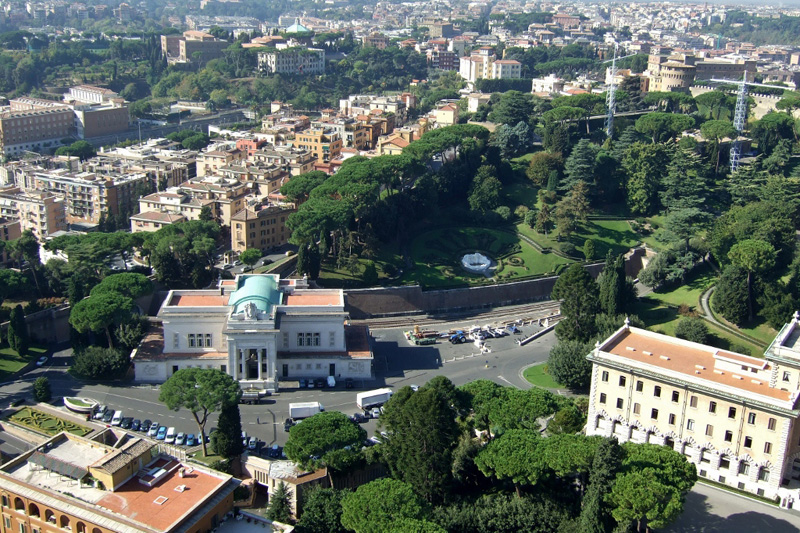 On your way down you will emerge inside St Peter's and this is one of the benefits of climbing the cupola prior to visiting St Peter's Basilica, as you do not have to wait in the line again. Good luck!
Guest Post By: Margie Miklas
Follow Margie on her blog at margieinitaly.wordpress.com