Vatican City
in
Rome, Italy
, also called the "Holy See," consists of St. Peter's Basilica, the Vatican Museums and of course the Sistine Chapel.
There are a few different options for getting around Vatican City. You can hop on a tram, bus or taxi. However, the best way to explore is by foot. You'll learn shortcuts and see narrow streets that you wouldn't experience on public transportation.
Join Catholics and shutterbugs alike at the Vatican on Wednesday mornings to try to get a glimpse of the Pope. On certain Wednesdays when the Pope is in Vatican City, he holds a Papal Audience.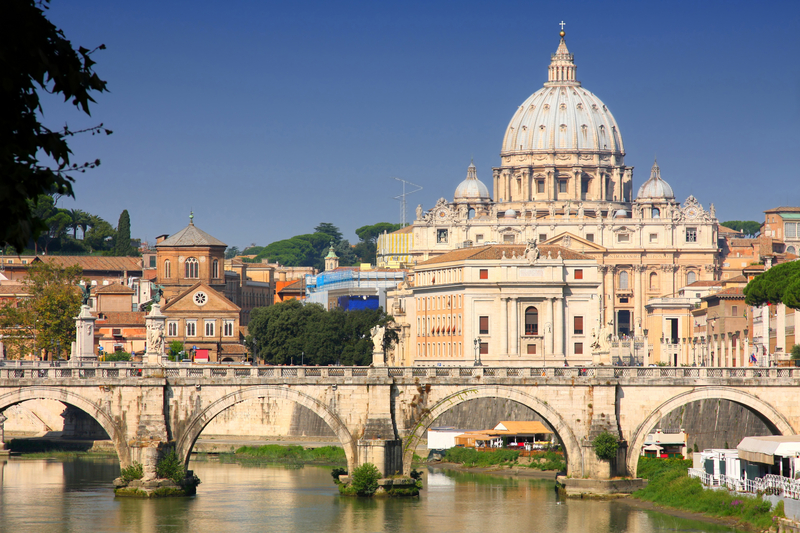 Visit the Sistine Chapel to see the frescoes on the ceilings that were painted by Michelangelo. The main scenes depict the stories of creation and Noah. Since the Sistine Chapel is always crowded, get there before it opens at 8:45 a.m.
View Michelangelo's sculpture work at the Pieta in St. Peter's Basilica. Enter the Basilica via St. Peter's Square on the east side of Vatican City or through the doorway that leads from the Sistine Chapel to St. Peter's.
The inter-connected Vatican Museums displays the sprawling art collection of the Roman Catholic Church. Started in the 1500s by Pope Julius II, the Vatican Museums include the Classical Antiquities of Greek and Rome, the Missionary-Ethnological Museum, the Gregorian Egyptian Museum and the Palace. Plan on spending the better part of a day visiting the Vatican Museums.
From June to September, Vatican City is extremely hot. July and August tend to be humid while the rest of the season is dry. Winters are mild and snow is rare. During November and December, the weather is rainy. The best times of the year to visit Vatican City are March, June, September and October, when the weather is mild.
Dress appropriately when visiting Vatican City so that you don't get shut out of visiting the Vatican and St. Peter's Basilica. Men and women must cover their shoulders and knees at all times, regardless of the weather.
With all that walking and touring, you're bound to get hungry. One of Vatican City's best neighborhood pizza shops is Pizzeria Amalfi. Near the Vatican entrance is the laid back restaurant Il Bar Sotto il Mare. Head to Castroni if you have a huge appetite or Del Frate if you're dying for a glass of wine.