Guest Post By: Margie Miklas
The small town of Varenna is a perfect choice when traveling to Lake Como in northern Italy, because of its beauty, tranquility and accessibility. Surrounded by mountains, Varenna's steep walkways meet at the lakeshore, near the midpoint of Lake Como. This makes Varenna a very convenient location for exploring other lakeside towns like Bellagio or Menaggio by ferry.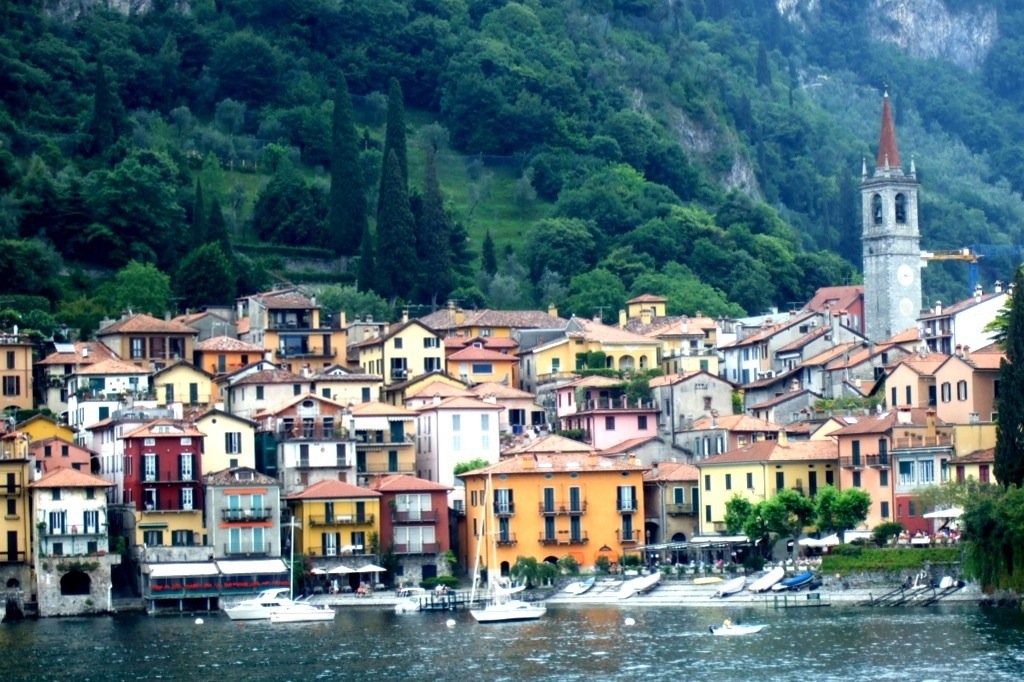 Varenna is one of the most beautiful places I have ever seen. Its location on Italy's Lake Como makes it a photographer's dream, as it has the mountains, the water and those charming narrow steep walkways called contradas. Viewed from one of the ferry boats, Varenna looks like a postcard, with all the colorful homes and their tiled roofs, situated at different locations on the hillside all the way down to the lakeshore.
Along the lakeside is the lunga passeggiata, or passarella, which is a long walkway similar to a boardwalk. Sometimes it sits above the water, but it is a perfect spot where you can enjoy a leisurely stroll during the daytime or at night, where the atmosphere takes on a romantic tone.
To sit at a restaurant along the lake, or on a terrace of a hotel overlooking the lake, is an experience in tranquility. Without too many people here, locals or tourists, Varenna is very quiet and serene, especially at night. It is a wonderful place to relax and unwind, and I found the lake to be mesmerizing.
Varenna is easily accessed by trains, most of which depart from Milan every hour or two. From Varenna there is a ferry service which runs up, down and across the lake, providing for easy transport to explore the larger, more commercialized town of Bellagio. You can also stop at the smaller towns of Menaggio and Cernobbio, as well as take the longer ride to either Como or Lecco.
Varenna is small enough that you can walk almost anywhere within the town within five or ten minutes. There is a castle high above the town which is worth exploring, as well as some ancient villa with beautiful gardens. If your travels take you to northern Italy you will not want to miss the hidden gem on Lake Como known as Varenna.