Lisbon, Portugal is an incredible, glorious, romantic place. It is a city of ancient streets and golden light. Travelers will have no problems finding and enjoying the many things that Lisbon has to offer. Visitors will also have available a variety of Lisbon accommodation to suit every budget while still being able to enjoy the city.
There are a number of really fun things for people to do in Lisbon. Riding the number 28 tram is one of the most popular things to do in this capital city. Upon arriving in Lisbon, visitors will hear the iconic tram's trundle. Number 28 is by far the most famous route and the best way to see the city. It takes a circular trip through many of Lisbon's major areas. At the kiosk in Figueira Square, people can buy three day passes. It is so much fun to travel around on these trams. Enthusiasts will have a blast.
An evening at a fado bar is another popular experience in Lisbon. Fado is Portuguese traditional music. Marisa is the most popular fado singer. The music involved women singing and are accompanied by guitars that evoke the traditional call of suadade. Alfama and Lapa are two great neighborhoods or districts of Lisbon to experince this sort of entertaining and exciting show.
Others enjoy day tripping to Sintra. The train takes forty minutes to get to Sintra from Lisbon. Sintra is a magical little village in the countryside of Portugal. The mountainous scenery is truly breath-taking. There are many palaces in this nobility-loved area. Quinta da Regaleira is a particularly romantic and mysterious castle.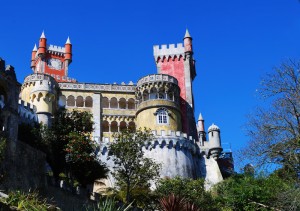 People love to visit Alfama. Aflama is Lisbon's ancient heart. It survived the great earthquake of 1755. The streets are like very interesting-looking mazes. There are things like iron balconies that are completely covered in flowers and even some museums, secret stairways, and other things.
Another popular attraction that people enjoy visiting is the Belém district. This is a great place where there are three really amazing historical sites: Belém Tower, Discoveries Monument, and Jeronimous Monestary. This place is filled with tourists during the summertime.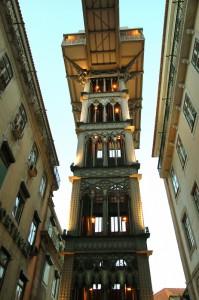 People also love the Santa Justa Elevator. This is an incredible huge iron lift that sits in the center of the city. Once a person gets out of the wooden car, he or she will see an intense view of the city's skyline. Next, he or she can walk over to Carmo Monestary and its Gothic Ruins.
Food is another popular attraction is Lisbon. People love the salt cod. In fact, they have an entire 365 ways to cook the fish. Bean stew and green soup are also amazing traditional dishes.
Lisbon, Portugal is an exciting place. Need a place to stay on your next adventure to Lisbon? Check out this list of reasonably priced accommodation in Lisbon. For more information on traveling throughout the area, take a look at Beachcomber Pete travel guides on Portugal.
Related Articles on Lisbon
Lisbon: The Historical and Cultural Hub of Portugal
Have you traveled to Lisbon? Visited other parts of Portugal? Do you have any advice or recommendations for our readers?
Share your feedback in the comment section below