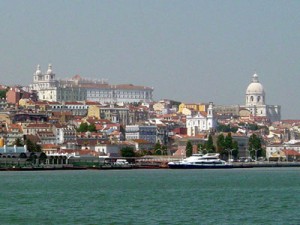 The beautiful capital city of Portugal, Lisbon, offers bountiful locations filled with culture. Also the largest city of Portugal, Lisbon is a bustling city with an estimated one million people traveling and working within its borders. The city is about 33 square miles large and contains 53 freguesias, or neighborhoods. Some of the more notable areas within this massive municipality are Alfama and Baixa, to name a few.
Considering the countless sights to see and nightlife to experience, Lisbon offers great transportation services to those commuting or just seeing what the city has to offer. If visitors are flying into the capital, the regional airport is Portela Airport. Portela Airport serves as a hub between major European cities and services a large number of airlines.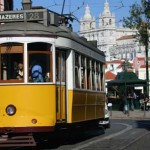 Once in the city, most of the inhabitants use the reliable metro system. In addition to the metro, high-speed trains (Alfa Pendular) are becoming more commonplace. If travelers prefer a more leisurely way to get around Lisbon, then the trams are a fantastic option. Looking for alternatives when staying in Lisbon? consider living like a local with Lisbon Apartments.
In addition to being a city rich with opportunities and culture, Lisbon is also literally rich. Not only is Lisbon one of the most lucrative cities in Western Europe, but it ranks 32nd gross highest earnings in the world. Lisbon is easily the wealthiest region in Portugal. Evidence of the city's main industries can be seen in many different locations. The Docas (Docks) of Alcântara display the strength of Lisbon's shipyard and fishing industries as well as containing numerous pubs. Lisbon is also a big exporter of textiles. The fashion and textile influence in the city can be seen at the Museu Nacional do Traje e da Moda (National Museum of Costume and Fashion). Lisbon's substantial industries are oil refineries and steel.
Lisbon's Mediterranean climate makes the city a great tourist destination. Although it can get quite hot in months like August, Lisbon offers some of the warmest winters in Western Europe. Average temperatures during the day in the winter months are around 60 degrees Fahrenheit and reaching an average low of mid-40′s in the evening.
Lisbon offers a wealth of natural and culture sights to explore. One natural sight of particular interest is Monsanto Forest Park. The park is the largest in Lisbon and its landscape offers a nice contrast to the urban areas comprising the beautiful city. Those appreciative of architecture can also marvel in the Gothic, Romanesque and Modern buildings throughout the city. As a cultural center of Portugal, there are also many art museums throughout Lisbon. Some of the more notable museums are the Museu Nacional de Arte Antiga and the Berardo Collection Museum for those interested in modern art. Lisbon is also home to a magnificent opera house named, Teatro Nacional de São Carlos, for patrons of the performing arts.
Although Lisbon is a particularly old city, it offers any traveler a wide array of activities and breathtaking sights for those seeking to witness its historical beauty or see more contemporary sites. Need a place to stay on your next adventure to Lisbon? Check out this list of reasonably priced  accommodation in Lisbon. For more information on traveling through out the area, take a look at Beachcomber Pete travel guides on Portugal.