Ontario is the second-largest province in Canada, which means that there is plenty of room to explore this amazing land. It is bordered by Manitoba, Hudson Bay, Quebec, Minnesota, Michigan and New York, and it is home to the most populous city in Canada, Toronto.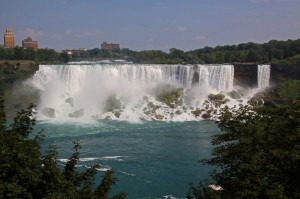 One of Ontario's most amazing spectacles is Niagara Falls, which Ontario shares with its southern neighbor, New York. With brilliant views, boat tours and a cable car that passes over the Falls, travelers are sure to get an intimate glimpse of the wonders of this natural attraction. Near the Falls, there is plenty of shopping, museums, casinos, hotels and a butterfly conservatory.
Visitors can enjoy a breathtaking drive through Niagara's wine country and take tours of wineries with gorgeous views. You can be sure that there is plenty to see and do here for all ages. Other wine routes include Lake Erie North Shore and Pelee Island. These areas are known for their exceptional wineries due to the rich soil and plenty of sunlight year after year.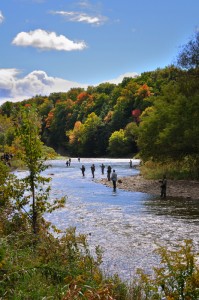 If you have seen Niagara Falls and still thirsting for more water activities, Ontario is home to numerous fishing and water adventure sites. If you like whitewater rafting, surfing, swimming, canoeing and kayaking, there are plenty of opportunities for these activities on Ontario's waterways.
Enthusiasts of city life will enjoy Toronto's unique blend of cultures, Ottawa's elegance and heritage as the capital city of Canada, Hamilton's beautiful architecture and Kingston's rich history. The cities are great for shopping, dining and taking strolls down historical streets with family and friends.
For those who love to experience the outdoors firsthand, there are plenty of places to bike, hike and see beautiful landscape up close and personal. These areas include the Sudbury Basin, the Bruce Peninsula and Ottawa Valley.
When traveling to Ontario, be sure to note that the weather is often unpredictable. It would be advantageous to dress in layers and bring adequate rain gear. Also, plan to bring good walking shoes and familiarize yourself with the areas in which you plan to be traveling by consulting maps and tourism websites.
Have you traveled to Ontario? Visited other parts of Canada? Do you have any advice or recommendations for our readers?
Share your feedback in the comment section below