Guest Post By: Margie Miklas
Palermo is the Sicilian capital and the city is known for its architectural masterpieces, but Palermo is also home to some very friendly local Sicilian people. Although it is a large city with a population of over 600 thousand people, travelers will find Palermo is an enjoyable place to wander on the streets and explore its neighborhoods.
With only part of a day to explore Palermo I was able to see some of the highlights and get a sense of the people here, enough for me to know that I want to return when I can spend more time. Even though the Mafia has a strong presence here despite the Italian government's efforts to defuse it, I did not feel afraid in the city because of the heavy visible police presence. Wandering around night however is a different story according an Italian friend of mine who is a police officer in Sicily.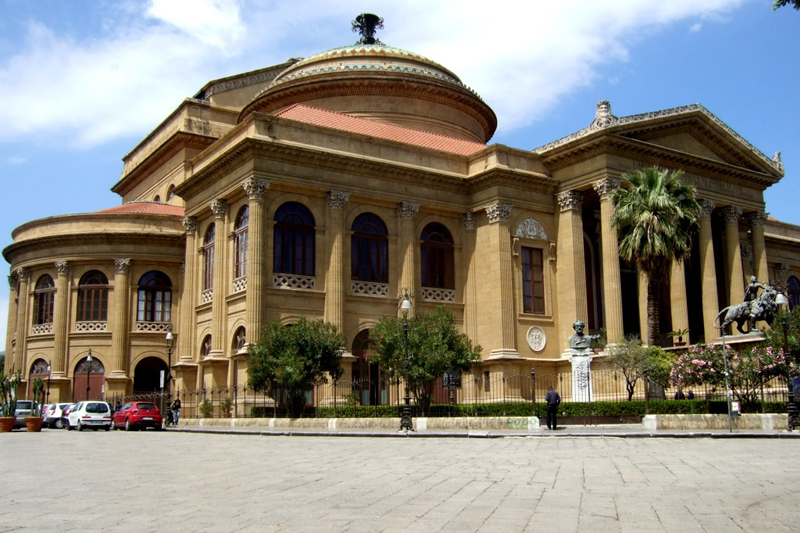 Wandering around Palermo's historic district I immediately recognized the Teatro Massimo, in Piazza Verdi. It is Italy's largest theatre and was the filming location for the final climactic scene in the Godfather III film. Today live opera, concerts, ballet and other performances use this venue after over 20 years of restoration work. Guided tours are available Tuesdays through Sundays for eight euros.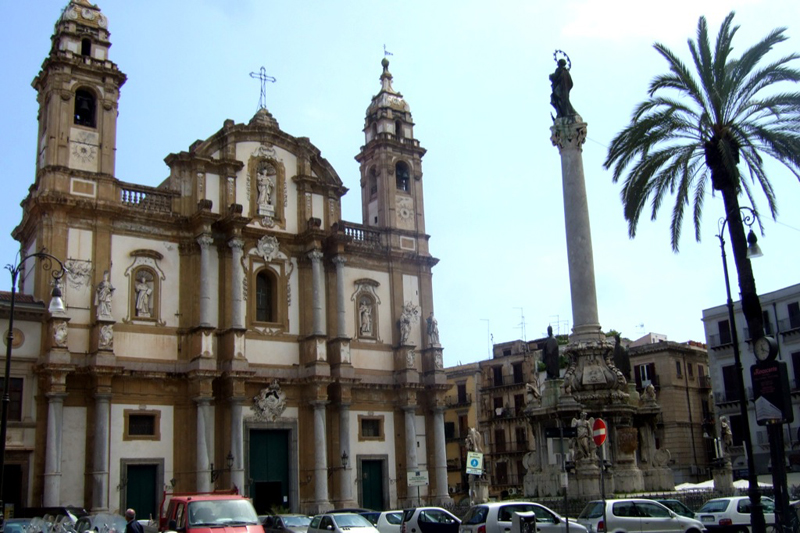 The Church of St Ignatius of Olivella is a huge church which is a well-known landmark of Palermo in the historic area. Built between the years 1598 and 1732, this church is an amazing work of Baroque architecture. Unfortunately while I was there the church was closed so I was only able to appreciate the exterior.
The family-run shops and cobblestoned winding streets of Palermo are what excite me. A look above gives a hint to the local culture and lifestyle as the balconies are decorated with flowers and laundry is hanging out to dry.
Walking along not far from St Ignatius Church I came across the shop of a shoemaker, and the friendly owner, Gino Conciauro, welcomed me inside to watch the other shoemaker cutting the leather for a man's pair of Sicilian shoes. It was incredible and the next time I go back to Palermo I will definitely stop in to see Gino at his shop is on via Monteleone.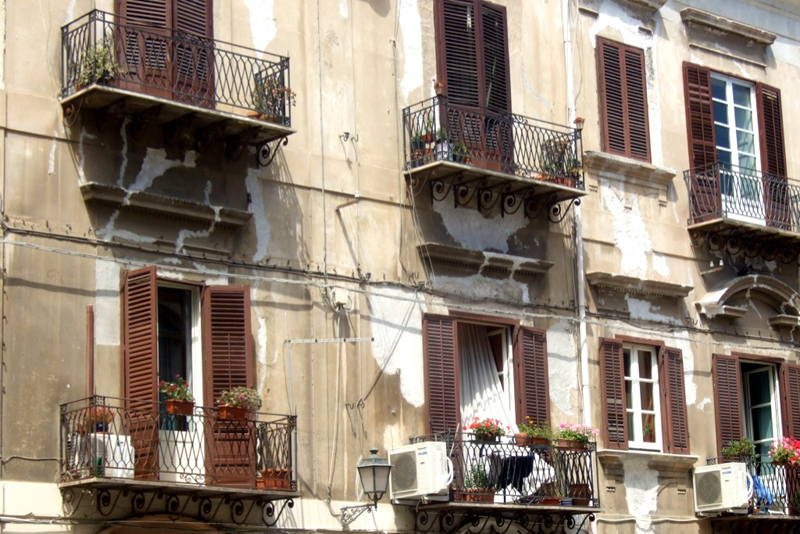 Another of my favorite experiences in Palermo was shopping at the outside marketplace. The locals were so friendly and not at all pushy. Anything you might need was available and the prices were reasonable. They seemed genuinely pleased that an American was shopping in Palermo.
I will be visiting Palermo again next spring and hope to see La Martorana, Palermo's famous 12th century mosaics church in Piazza Bellini. See there is always a reason to return to Sicily!
Guest Post By: Margie Miklas
Follow Margie on her blog at margieinitaly.wordpress.com