Guest Post By: Margie Miklas
Comprised of eight major islands and many smaller uninhabited keys, the Turks and Caicos have become a hot spot for cruise travel in the southern Caribbean. The capital of the country is Grand Turk, an island that is only seven miles long and 1.5 miles wide, with a local population of 4500 people, most of whom speak English. With 365 days of sunshine and average temperatures between 80 and 90 degrees, Grand Turk is the ideal Caribbean vacation location.
Carnival Cruise Center
The Turks and Caicos Islands, located in the Caribbean, are part of the British Overseas Territories and are approximately 500 miles southeast of Miami and 30 miles south of the Bahamas. In 2006 Carnival Cruise Lines built their own Cruise Center at the port on Grand Turk, eliminating fighting for space at busier ports. This facility can accommodate two ships at a time, handling 7000 passengers a day. At latest count 625,000 passengers a year make this a favorite cruise destination.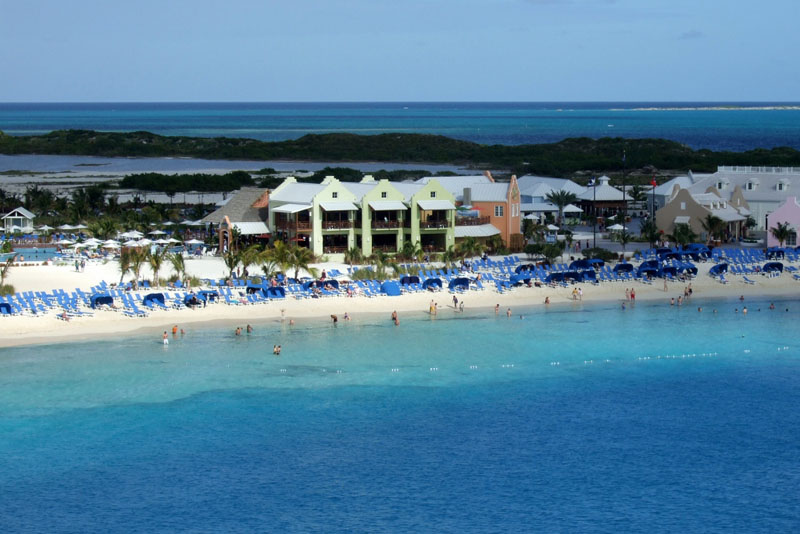 Just a half minute walk from the ship this 18 acre facility is sort of like one stop shopping and fun combined. Don't worry, this island is small enough that you are not missing anything by spending your time relaxing right here. There is something for everyone including a beautiful white sandy beach, a state of the art Flow-Rider Surfing attraction and even air conditioned cabanas near the pool. The Flow-Rider is offered through the cruise ship as a shore excursion and is the only one of its kind at any cruise facility.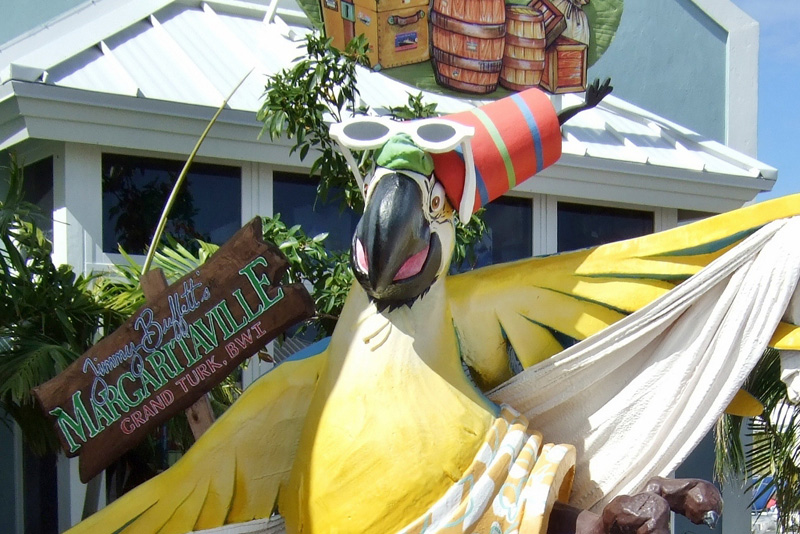 Jimmy Buffet's Margaritaville
The main attraction is Jimmy Buffet's Margaritaville, the largest in the Caribbean, which is attached to the complimentary swimming pool, which is only three feet deep and has its unique swim up bar. Fifty-two Margarita flavors are available, so there is no excuse for not enjoying yourself. The 16,000 foot outdoor thatched-roof restaurant has seating for 500, and everyone, including yours truly was having a great time.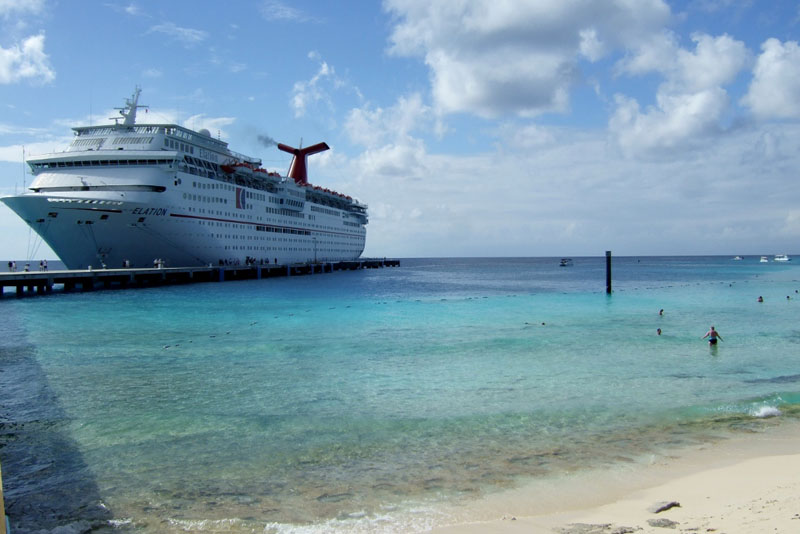 Other Features
Snorkeling and water sports activities as well as oceanside massages are just a few choices available here at the Cruise Center in Grand Turk. There is also the quiet South Beach nearby with its own Turkoise Beach Bar for those passengers who want to get away from it all. Duty-free shops and local residents with handcrafted items are close by for those who want to shop till they drop.
I only had a day at Grand Turk but would gladly return any chance I would get. I recommend this destination for a relaxing day in the southern Caribbean.
Guest Post By: Margie Miklas
Follow Margie on her blog at margieinitaly.wordpress.com