Guest Post By: Margie Miklas
With a population of 3200, Menaggio is one of the larger but less touristy towns along the shores of Lake Como. Across the lake from Varenna and Bellagio, Menaggio offers views of both of these smaller towns from its shores. I decided to check it out on my recent stay in Lake Como.
Menaggio is not that big so a walking tour is perfect to enjoy the architecture and scenery and browse the shops. Piazza Garibaldi is the main area around the ferry harbor, and from this area buses can take you to other locations on the mainland. The "old town" of Menaggio is located near here and the cobblestoned streets, ancient doors and the Baroque church of Santo Stefano all were reason enough for me to enjoy an afternoon here. Following signs to il Castello, you can walk uphill to the remnants of an ancient castle which was demolished in the 16th century. Pieces of the medieval wall still exist today near there.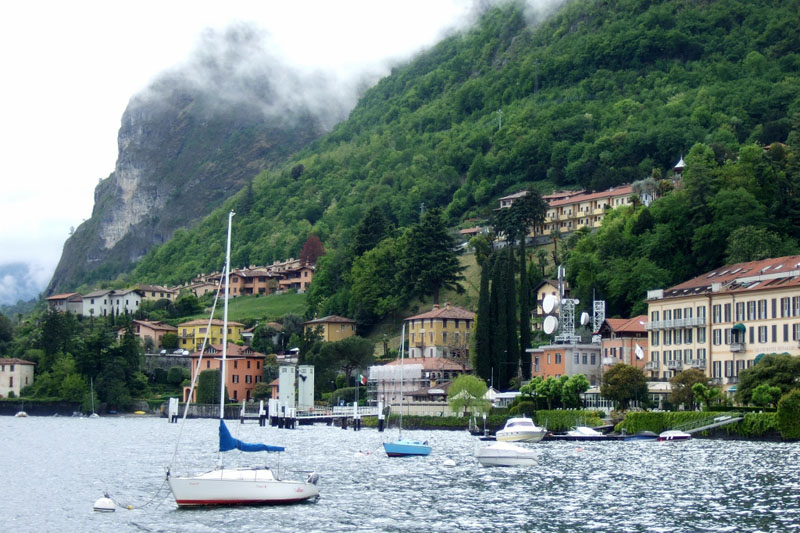 Menaggio is less known for its shopping and better known for its sporting activities such as hiking. For serious hikers Menaggio is a good location to use as a base, especially since there are 12 separate trails leading into the hills above, and the lodging is much cheaper here than in Varenna or Bellagio. Hiking seems to be a major pastime here; in fact I met some Australians who were here specifically for that reason.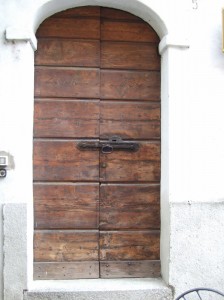 Other sports activities here include kayaking, cycling, and water skiing. Menaggio is one of the few towns on Lake Como with a public swimming pool. The 25 meter pool is called "Lido" and is open from Late June to mid September.
Menaggio is also famous for its annual Guitar Festival held every August since its beginning in 2005. The festival attracts famous guitarists both from Italy and across the world.
Every 2nd and 4th Friday here the markets are open in the center of town, and these are always fun events, where you can buy almost anything for a fraction of the cost that retail shops charge. Some handmade items and fresh produce and flowers are also readily available at these markets.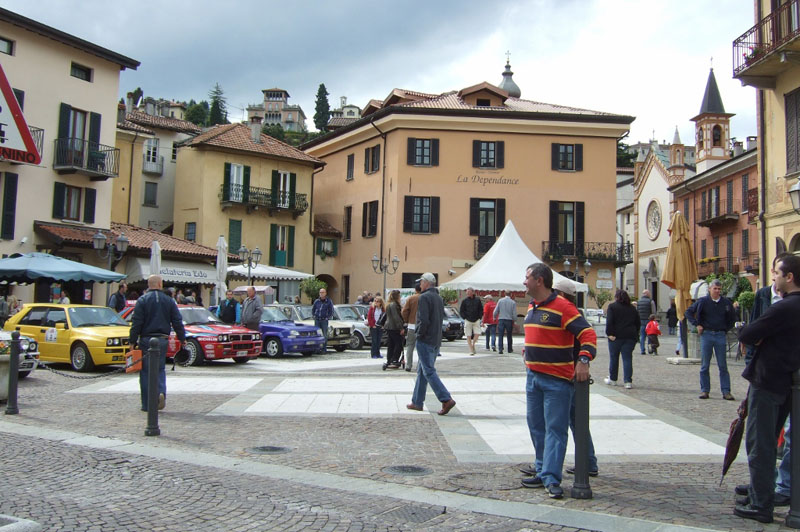 I stopped in at Pasticceria Manzoni for a cappuccino and to sample some of the local dolci. I tasted some type of apple and raisin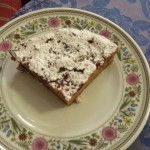 cake that was delicious, and the shopkeeper informed that this was a type of sweet cake specific to this region.
For those avid golfers Menaggio is home to one of the oldest golf courses in Italy, The Menaggio and Cadenabbia Golf Club. Established by the English in 1907this 18 hole golf club is very popular especially with the tourists from the United Kingdom and Australia.
Before I got on the ferry, I had to try some gelato from what looked like the best gelato place since there was a line. Gelateria Edo in Piazza Garibaldi certainly did not disappoint and was the perfect end to my afternoon in Menaggio.
Guest Post By: Margie Miklas
Follow Margie on her blog at margieinitaly.wordpress.com