Barbados has to be one of the most beautiful islands in the southern Caribbean. Having heard about it so much I finally had the opportunity to travel here on a cruise and I loved it. The beaches are extremely clean and pristine and the water is crystal clear. I could spend the entire time relaxing on the beach, but Barbados offers plenty more to see and do. Two of these draws are Harrison's Cave and a rum factory visit.
Bridgetown is the capital of Barbados and is the port of call for cruise ships. The pier provides easy access to disembark and walk to the beach which is very close to the pier. Although there are many beaches in Barbados, we walked to the closest one, Brighton Beach and it was absolutely beautiful. Not commercialized at all, the beach was perfect for a day of relaxation. Not far up the beach is the Malibu Beach Club where you can rent beach equipment and get something to eat or drink. There are also restroom facilities.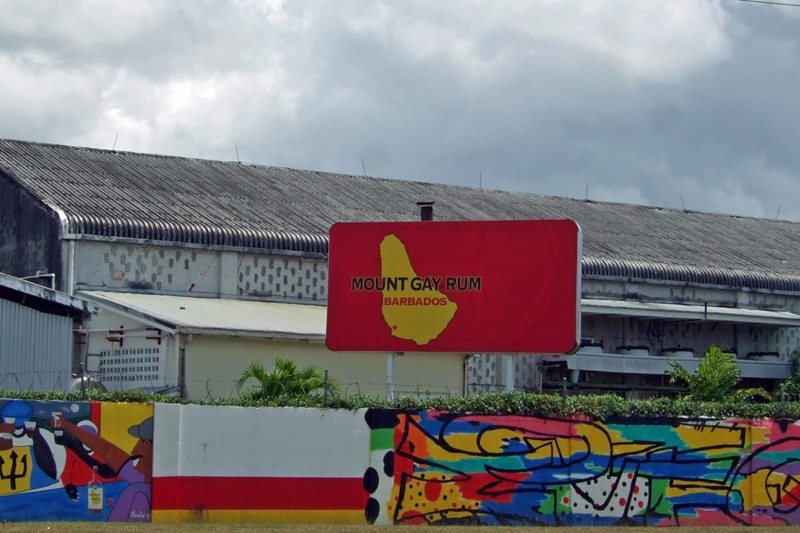 Also a short walk from the cruise port is the Mount Gay Rum Distillery where you can take a 45 minute tour if you are interested in the rum-making process. For over 300 years they have been making rum here from the sugar cane which grows so abundantly on this island. For only $7 (children are free) adults can tour this rum factory and taste two of their popular brands. Tours leave every hour.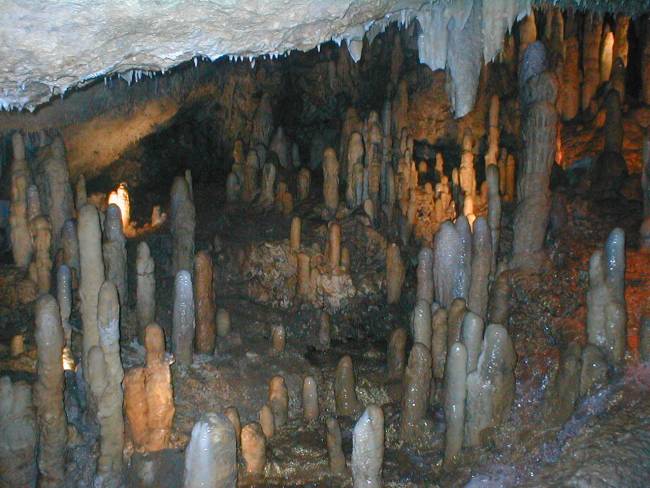 Another interesting place to visit in Barbados is not so close to the cruise port but easily accessed by taxi. Harrison's Cave is an underground limestone cavern complete with stalactites and stalagmites, streams and waterfalls. Tours are available on a tram and they last an hour. You may see some bats or a green monkey if you are lucky. Prices are $30 for adults and $15 for children. There is also a 45 minute Bat Program for kids 7-11 available on request for $7.50.
One of the other beaches that appeal to surfers is in Bathsheba on the eastern side of the island and is called "Soup Bowl." This side of Barbados is not touristy and considered the rough side but surfers consider this one of the world's best beaches for surfing the giant waves. The beach is exposed to the open Atlantic and nothing is in the way to break the waves here.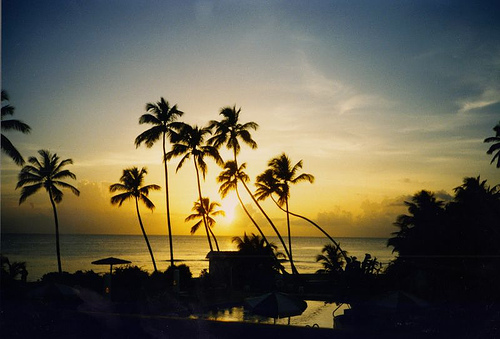 Barbados is a beautiful island and I hope to return here one day to check out some of the places I did not have a chance to see. A day simply is not enough here.
Guest Post By: Margie Miklas
Follow Margie on her blog at margieinitaly.wordpress.com