Guest Post: Ruth Elayne Kongaika
One of the most beautiful island countries in the Pacific Ocean is New Zealand. I had a chance to visit there some years ago. Because it is in the Southern hemisphere, New Zealand has winter in June and July and summer during Christmastime. We happened to visit during their warmer time. We had a new baby and stayed with my husband's aunties (a term of endearment for older female relatives). We became quite well acquainted with the public bus system. We stayed in Ponsonby, a suburb of Auckland, the capital of New Zealand.
I found that New Zealand is home to many ethnicities. The native Maori people tried hard to keep foreigners out, but today the majority of New Zealanders are of European descent. There are two main languages spoken, Maori and English. I felt like I had traveled in a time machine back about forty years having been raised in America. Going from automatic washers and dryers to wringer washers was quite a surprise for me (and not so convenient with a baby).
One thing I truly enjoyed while we were there was their plunket nurses. The government provides supports services for the health, development and well being of children under the age of five. Even though I was only a visitor to the island, plunket nurses came to visit often, and checked my son's growth and overall health.
While we were in New Zealand, we were lucky enough to visit an enchanting place called Rotorua. It is located on the North Island. It reminded me of Yellowstone in Wyoming. There are 16 lakes and tall redwood trees. We enjoyed the geothermal forces, biking trails, walking tracks and Maori art and culture which was available all in one place. The living and breathing landscape of Rotorua was mesmerizing.

We also got to bottle feed lambs, watch sheep sheering demonstrations and witness the kiwi bird in its natural habitat. Many visitors come just to soak in the mud of the geothermal pools. It has been found that hydrogen sulfide, a gas that is prevalent in Rotorua due to the thermal activity, has been discovered to enhance erectile function. Move over Viagra!
We also discovered that Rotorua is one of the world's premier mountain biking destinations. There are plenty of signs posted for bikers according to their skill levels. There are trails through lush ferns amidst rain forests, and even more challenging trails for those brave enough to race down Mt. Tarawera, a dormant volcano.
My favorite memories of New Zealand were learning about the Maori culture. The natives are considered Polynesians. The Maori are more than happy to share with you their love for the land and their traditions. They have beautifully carved buildings where they hold community meetings.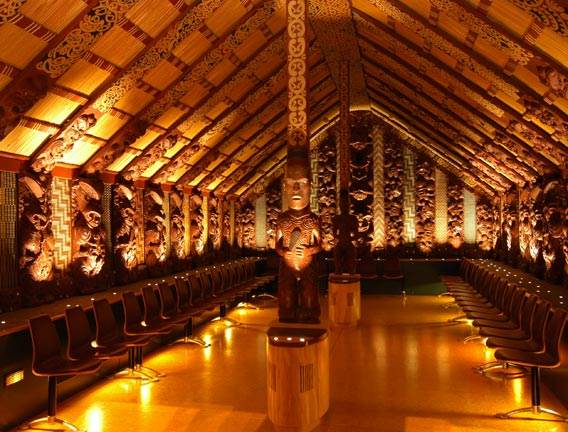 There is a war dance called the "haka" where they chant, stamp their feet and use threatening hand gestures. They also open their eyes wide and stick their tongue out in an attempt to scare the audience. The haka has become quite popular at the beginning of rugby games.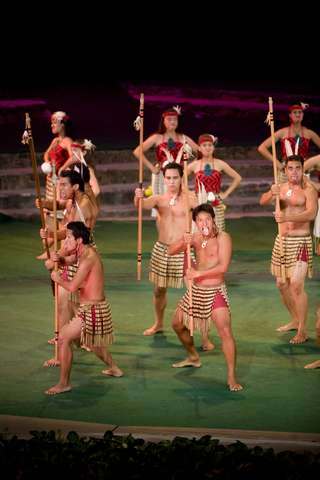 I also enjoyed learning the lingo of New Zealand. They use British English, and so I learned that candy is called "lollies", diapers are "nappies", and a stroller is a "carriage." It was fun learning the different terms for many items. We also learned to use a different currency since they used British pounds back then. I feel so lucky to have experience the land of the long white cloud, New Zealand, and hope to be able to return again.
Ruth Elayne Kongaika was raised in the mainland, USA, but has been living in the South Pacific for the past forty years. She enjoys trying to capture the beauty of the islands through her photography, painting and writing. She has a blog which shares some of her art and favorite subjects at:
email: kongaikr@byuh.edu