Guest Post By: Margie Miklas
One of the bigger towns in the region of Puglia,Italy, Martina Franca is not typically considered a tourist destination, but I decided to stop there on a recent trip to Italy and I loved it. With a population of almost 50,000 people, the town sits on a hilltop and commands impressive views of the surrounding countryside.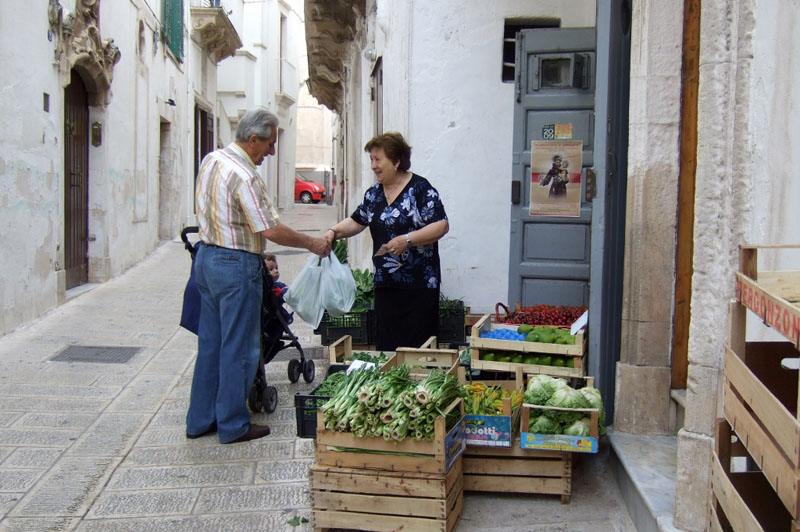 I really enjoyed wandering the narrow alleys of the "old city" surrounded by medieval walls and white homes connected to each other. Few vehicles can navigate these pedestrian streets and it was here where I saw a few more of those 3-wheeled small trucks called apes. I only had a short time here but it was enough to see the main highlights of this charming city in the "heel of Italy."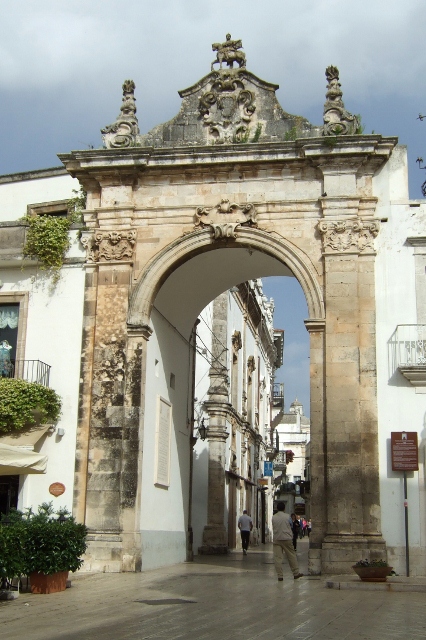 St Anthony's Arch
Arco di Santo Stefano, also known as St Anthony's Arch and Arco di Sant' Antonio, is the main entrance from Piazza XX Settembre into the centro storico or old town of Martina Franca. Built in the 16th century this monument was a celebration of the defeat of invading armies. I was amazed looking at it and thinking that I was about to enter a place so old and yet it still had these beautiful examples of Baroque architecture completely intact.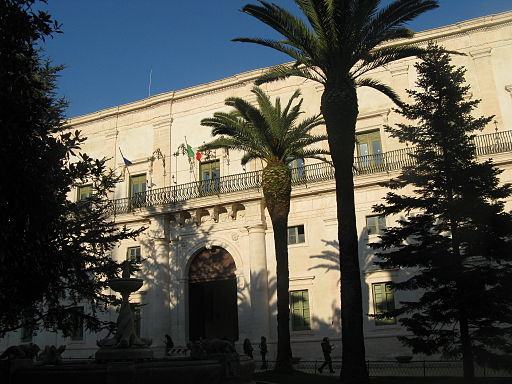 Ducal Palace or Palazzo Ducale
Built in 1668 over ruins of an ancient castle, this former Duke's palace is now the town hall, library and also the tourist office. It is easily located in Piazza Roma, and if you go inside and take the huge staircase up to the first floor (in Italy the second level is considered the first floor) you will see awesome frescoes which were painted in the 18th century. In front of the building you will also see the beautiful Dolphin Fountain.
Due to the enormous cost of building this grand Baroque architectural palace, it was never completed and only a section of the eastern part of it was finished in 1773.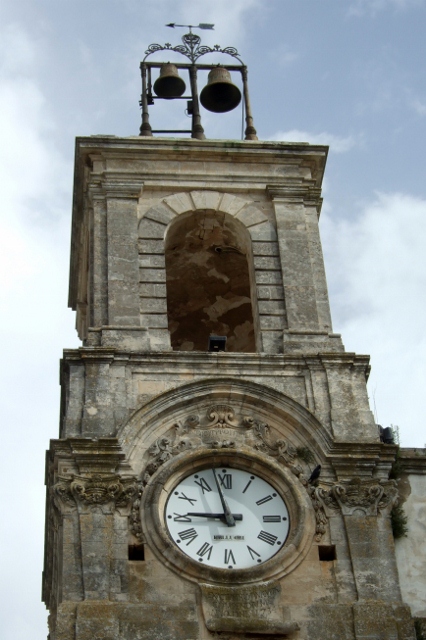 Clock Tower
Located in Piazza Plebiscito next to San Martino Basilica, this clock tower is a symbol of Martina Franca and just another piece of beautiful architecture from the 18th century, and of course another photo opportunity.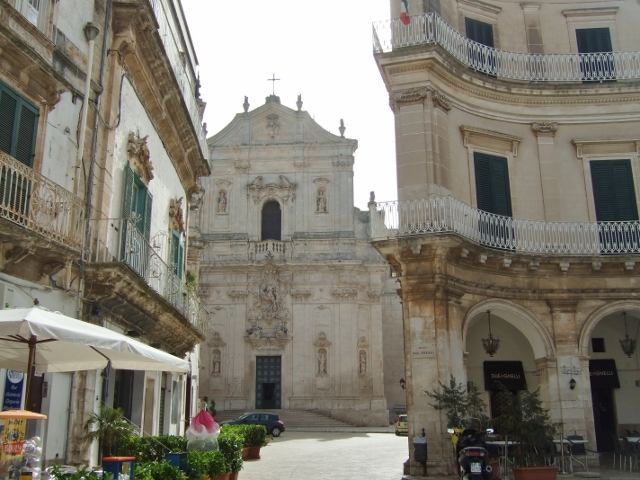 San Martino Basilica
Also called Church of Collegiata di San Martino this is the main church in Martina Franca and is located in Piazza Plebiscito adjacent to the clock tower. Like the other buildings, San Martino Basilica was erected in the 18th century but was damaged severely in 1743 by an earthquake. Both the basilica as well as the piazza have been restored. The interior is very ornately decorated and well worth a visit.
Every summer a famous music festival occurs in Martina Franca, drawing crowds from all the surrounding towns and even further. Since 1975 the Festival della Valle d'Itria has been featuring live music with an emphasis on opera. This year at the end of July and the beginning of August there will be 29 events in 19 days. I wish I could be there.
Guest Post By: Margie Miklas
Follow Margie on her blog at margieinitaly.wordpress.com