Guest Post By: Margie Miklas
The beautiful Cinque Terre on northern Italy's Ligurian coast draws hikers from all around as there are several walks connecting all the five villages on trails high above the sea. Many of these trails have been closed due to the devastating flooding and mudslides from October 25, 2011 but a couple of the paths are open and the easiest of these is the Via dell'Amore from Riomaggiore to Manarola.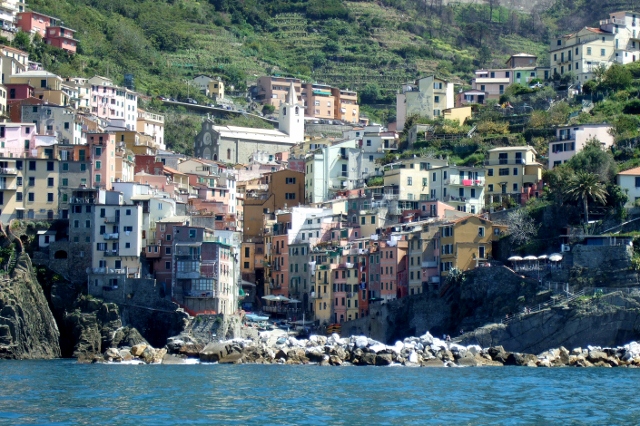 This two kilometer walk is more of a stroll than a hike and the seaside promenade is not that far above the sea. It only takes twenty to thirty minutes depending on how long you want to stop and enjoy the beauty of the rugged coastline and shoot some beautiful photos. Along the walkway are benches made of stone and they make great spots for romantic photos.
Even though the Via dell'Amore translates to Lover's Walk, there are families and people of all ages and situations walking here. Anyone can do this walk and it does not require hiking boots or walking sticks like I have seen on the serious hikers who are here to do the more strenuous trails.
What is so interesting and eye-catching here are the hundreds of locks all along the Via dell'Amore with initials of lovers who have placed them along walls, netting, screening, railings, posts and anywhere they can find a place to affix these locks of love.
While walking along this gorgeous stretch of the Cinque Terre I felt very happy and it seemed that was a shared feeling among the others walking along, based on their expressions. How can anyone be in a place as beautiful as this and not feel happy?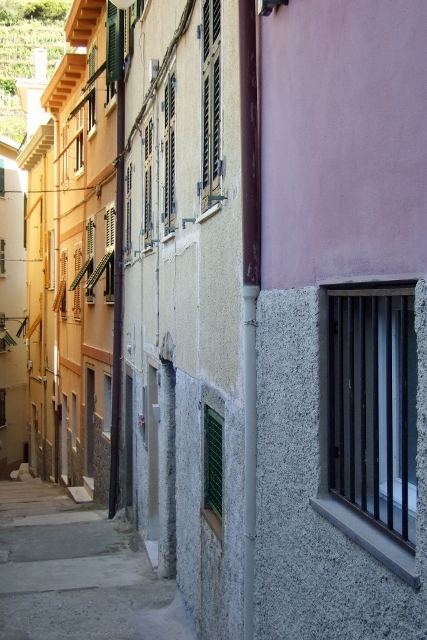 Riomaggiore is the most southern of the five villages that make up the Cinque Terre and Manarola is the smallest of the villages. Both of these villages are fun to walk around, browse in the shops and take in the scenery and the views.
Riomaggiore has the characteristically steep walls and the way around is by steep narrow staircases. The stone houses are painted ion pastel shades, mostly of pink and yellow and there are local ordinances governing the color scheme.
Manarola has a beach area that is more or less a swimming hole, and in the summer it is a popular spot for swimming and tanning. Manarola is one of the quieter villages of the Cinque Terre and also has the typical narrow sloped walkways and little shops and restaurants interspersed throughout.
By taking a walk on the Via dell'Amore you can also enjoy these two Cinque Terre villages at a leisurely pace. There is nowhere else quite like this part of Italy.
Guest Post By: Margie Miklas
Follow Margie on her blog at margieinitaly.wordpress.com