Guest Post: Ruth Elayne Kongaika
In July of 2009, we took my elderly father on a trip to fulfill one item on his bucket list, a visit to Scotland. He wanted to visit the hometown of his great grandfather. After much planning, saving, booking, and worrying, we finally left on our international jaunt. Since we live in Hawaii, we had to jet on over to Utah, pick up Dad, fly to Boston, Paris, and finally Edinburgh, Scotland. Luckily, we had a timeshare in Las Vegas we traded for accommodations in a lovely place called The Loch Rannoch Highland Club at Kinloch Rannoch, Perthshire.
My high hopes for our trip included visiting several Scottish castles, keeping my father from having a stroke or heart attack, and driving through the highlands and lowlands. Our stop in Paris, France, challenged my aspirations as we discovered there was only a half hour layover, and we had to transfer to a different part of the terminal by bus. I was afraid my father would be overcome as we sprinted with our bags to the correct gate. Dad may have started questioning his decision to come with my husband and I, but fortunately he had stayed in good form by riding his bike and taking long walks.
Once we landed safely in Edinburgh, the next challenge was to maneuver the streets on the left side of the street. Our rented vehicle's wheel was on the opposite side than we were familiar with. My husband actually picked it up pretty quickly, and I only shrieked a few times, especially on roundabouts and when we ended up on a one-way street going the wrong way. After a period of adjustment to the new time zone and mindset, I began to really enjoy the beautiful scenery. The rolling hills, green foliage, forests and wildflowers were amazing. It was reminiscent of the sights we had seen on an earlier trip to New Zealand in a different hemisphere. Occasionally, we spotted majestic castles with well-groomed lawns, gardens and rows of towering trees.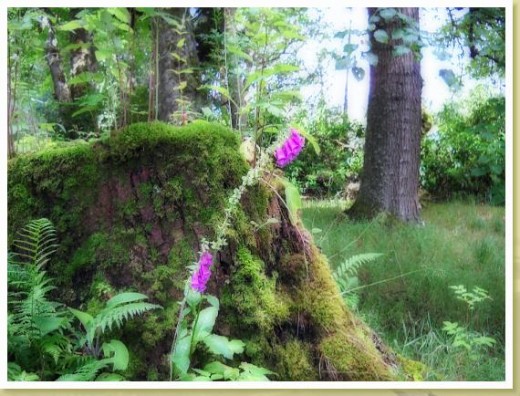 We were fortunate to travel through the highlands on very windy roads leading to our lodging. I felt blessed to have traveled to the land of Braveheart, Macbeth, Harry Potter, and the Highlander. It was truly mesmerizing, with thick woodland which included wild ferns, moss, lichens and small rivers bordered with heather, pretty blue bells and other flowers. I could hardly imagine why anyone would leave this beautiful place, especially to the deserts of Utah, where our ancestors had migrated. Religious freedom had been the motivational force behind their journeys.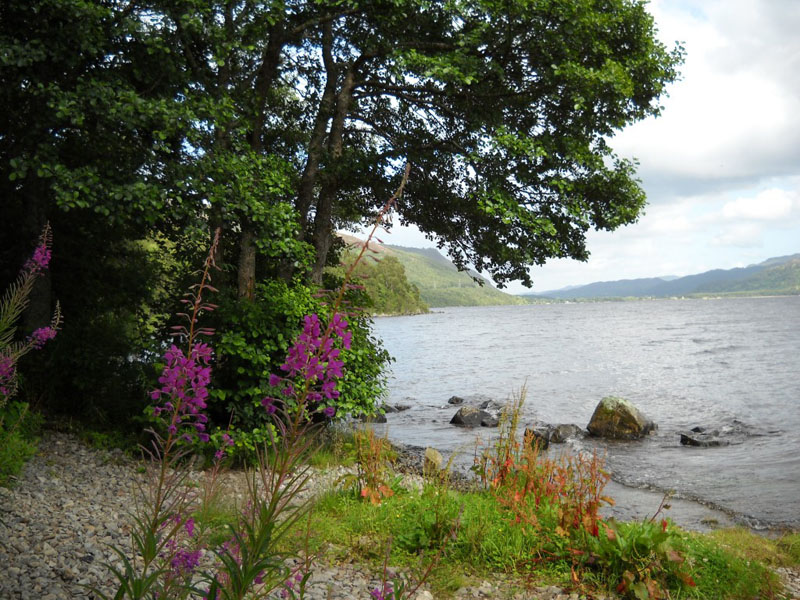 There were several herds of sheep, which roamed in fenced off pastures along the way. Interestingly, my grandparents in Utah had also raised sheep, and I had been raised on mutton, so I felt right at home, until I got the chance to taste haggis.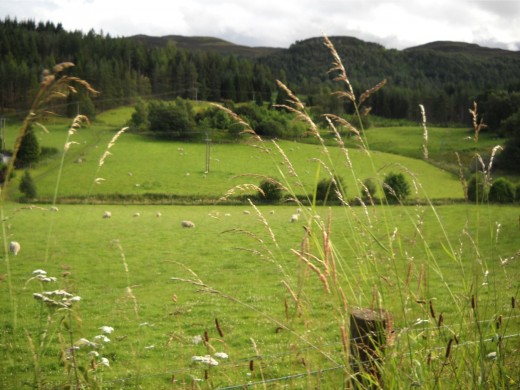 Gaelic music played on the radio along our journey, and then we finally spotted a huge loch (lake) and we could see our accommodations on the other side. It was truly breathtaking!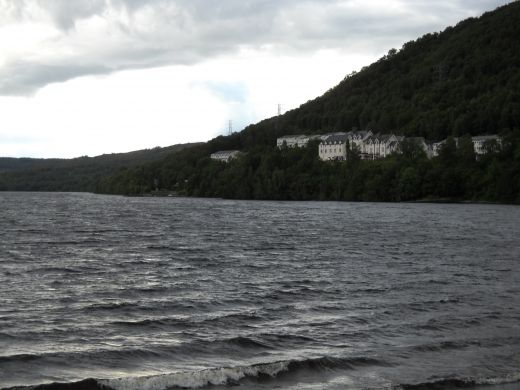 Having finally reached our destination for the night, we bought some local food stuff and made our dinner in the fully furnished kitchen. The apartment was quaint and clean. The furniture was plaid, and the best part was the view out the large front window. We called it a great day, and had sweet dreams of castles and seeing Glasgow the following day.
Ruth Elayne Kongaika was raised in the mainland, USA, but has been living in the South Pacific for the past forty years. She enjoys trying to capture the beauty of the Polynesian islands through her photography, painting and writing. She has a blog which shares some of her art and favorite subjects at:
email: kongaikr@byuh.edu