Guest Post By: Margie Miklas
Ravello, Italy is one of the smaller towns, less touristy towns on the Amalfi Coast perched high above the Gulf of Salerno and the towns of Amalfi and Maiori. On a driving tour along the Amalfi coast a wonderful English speaking guide named Stefano suggested going to Ravello and it was totally worthwhile.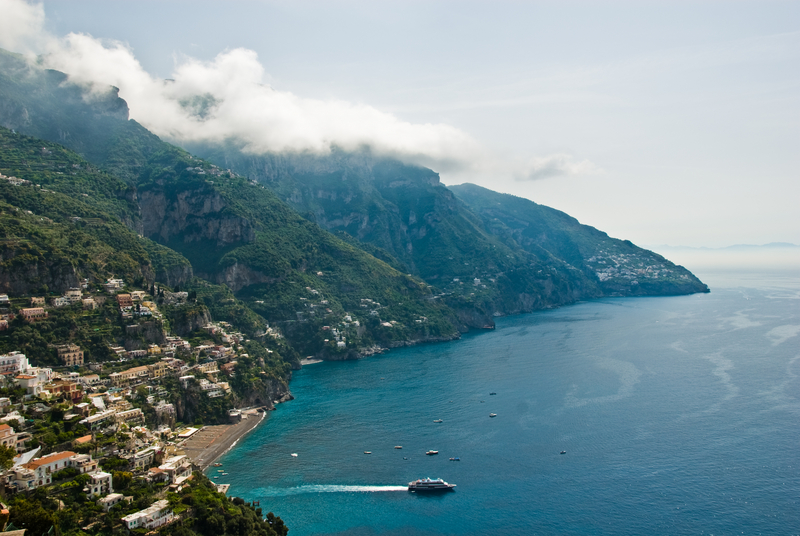 With a population of 2500 Ravello is suspended almost 1200 feet above sea level and from this vantage point I was treated to some of the most picturesque views of the coast. It is beautiful town to wander around the tiny alleys and discover hidden doorways and small churches. It is a place where you can just enjoy the atmosphere of tranquility.
Much quieter than its neighboring tourist towns of Positano and Amalfi, Ravello has become a favorite destination for artists, writers and musicians. It has the distinction to having been home to Richard Wagner, M.C.Escher, Gore Vidal, Virginia Woolf, Sara Teasdale, Ibsen and Giovanni Boccaccio.
Wagner Summer Festival
Ravello is the place where the famous composer Richard Wagner found his inspiration in the late 19 th century. In fact each year between April and October the Wagner Summer Festival takes place at Villa Rufolo here in Ravello.
This has become a tradition since it began almost 60 years ago. Initially the music festival predominantly featured the works of Wagner, but today it offers music from a variety of classical composers as well as chamber and jazz selections.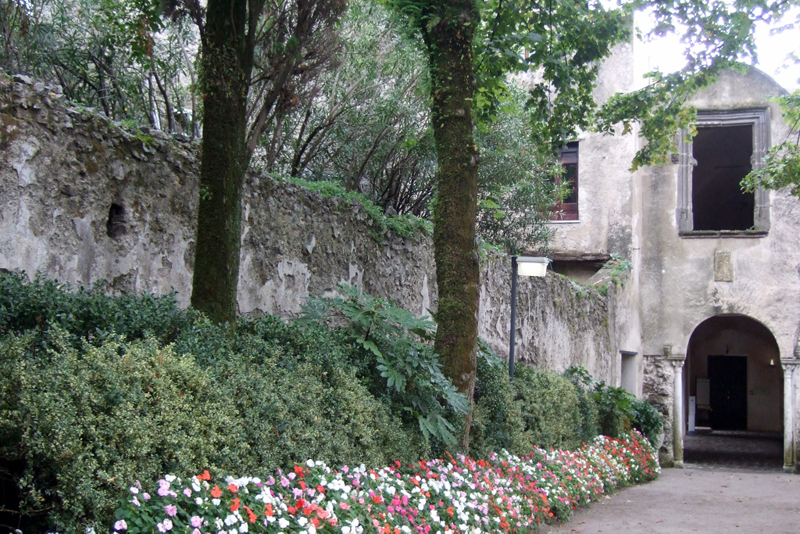 Villa Rufolo
Situated right next to the Cathedral in the main square is Villa Rufolo, a 13th century building which today is a small museum with awesome gardens. Its main tower, Torre Maggiore, rises almost 100 feet high into the sky creating a wonderful opportunity for photographers like me. Its castle-like look is very appealing even though the luxury of what once inside is only a memory today.
Villa Cimbrone
This historic building dates back to the 11th century although Villa Cimbrone was completely remodeled in the 20th century and is a hotel today with magnificent gardens that are open to the public.
A landmark of Ravello, Villa Cimbrone was made famous when the movie star Greta Garbo stayed here.
Rooms here are not cheap. The lowest priced room is a single room in the off season priced at 320 euros, and a frescoed ceiling suite with a balcony and sea view suite can run 1200 euros a night in high season.
Many weddings are booked here because the views are unmatched. Probably what Villa Cimbrone is best known for is its "Belvedere of Infinity." This is an outdoor terrace which is lined with Roman busts sculpted from marble. From the terrace the views of the coastline below and the Tyrrhenian Sea are incomparable.
Cathedral
The Cathedral of Saint Pantaleone was built in 1087 and originally dedicated to Our Lady of the Assumption. One of its most interesting features is its 13th century bell tower along with its bronze doors made up of 54 rectangular panels depicting the life of Christ. The Cathedral is the heart of Ravello and can't be missed in Piazza del Duomo. The Duomo was totally restored as recently as 1973.
La Vecchia Cantina
One of my favorite meals on the Amalfi Coast was in Ravello at La Vecchia Cantina. This family run Ravello restaurant served excellent meals at reasonable prices. One of the specialties was pasta with marinara sauce and pumpkin, which was delicious according to one of my tablemates. I had pasta arrabbiato and a salad of tomatoes and arugula called "rocket," which was heavenly.
Guest Post By: Margie Miklas
Follow Margie on her blog at margieinitaly.wordpress.com