It doesn't matter if your pup is large, small, teacup, shaggy, wiry, slobbery, prissy, or overweight. You love him or her like a part of the family. That means wherever the family goes to eat and drink, you'd like your pooch to come too.
However, it can often be an ordeal trying to find a dog-friendly patio with great food and a working heater. Out of all of the cities in the U.S., San Francisco might just have the most dog-friendly places to eat and drink. So there's no need to feel guilty about leaving your pet behind, grab a leash and hit the bars for a brew with your bud. We've identified a few great spots for you and all of your best friends: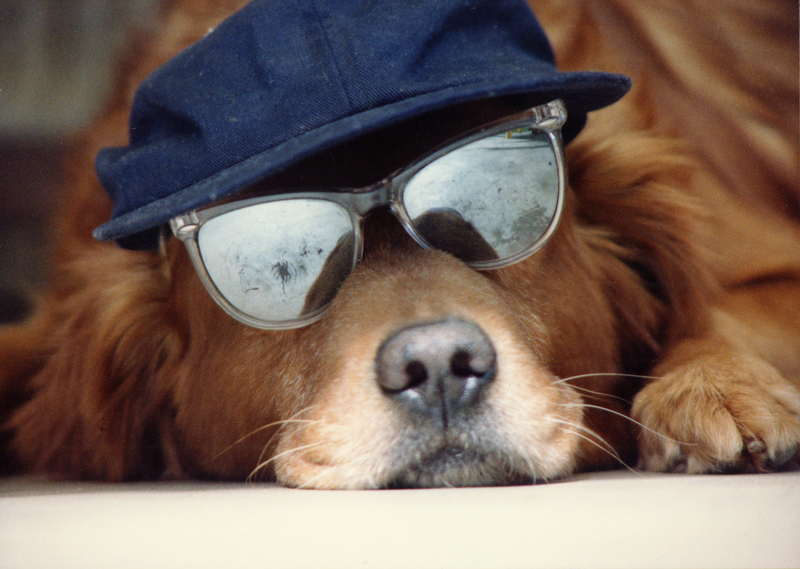 Toronado
Located in the lower Haight, Toronado is the epitome of casual cool – and with old band stickers plastered on the walls and grumpy bartenders who simply can't be bothered, the ambiance is in a class of its own. Make the night yours by blasting whatever you want on the jukebox and choosing from over forty beers. Unfortunately, no food is served, but you are more than welcome to bring in grub from the Rosamunde Sausage Grill next door. You'll have no problem bringing your dog on by too, as most people will be distracted by the beer, barflies, and biker dudes.
Delirium
If you're headed to the Mission, you'll want to check out Delirium for a drink or two. It's super grungy and casual with the cheapest drinks around. The bar doesn't offer dinner, so the place is better suited to those looking for a pre- or post-dinner drink. Beer is no more than $6, and there's a jukebox, pool table, and pinball machine for those who require further stimulation than libations and people watching. Of course, your dog is welcome to stand by while you enjoy your bargain-basement booze.
500 Club
Also in the Mission, is local dive 500 Club. The happy hours here are the main attraction, so bring your pup on down for an after work treat and unwind to the sweet smell of beer, must, and sports commentary. The weekend brunch scene is popping with a gregarious crowd downing Bloody Marys and often on Sundays, late brunches turn into Sunday night karaoke. Check out the photo booth for a memory with you and your dog that you'll never forget.
Lone Palm
For something a little more upscale in the Mission, head on over to Lone Palm, which opened in the late 80s by a palm tree importer. The venue boasts a clientele of young professionals, first daters, and rich kid hipsters searching for proper drinks, and is a great alternative to the rest of the Mission neighborhood mayhem. Lone Palm is known for their martinis, but they're equally famous for being one of the few (if not only) upscale drinking dens that allows Fido to tag along. So if you're feeling a little fancy but don't want to leave your four-legged friend at home, Lone Palm is just the place. Also, with a dog, it's the perfect spot to take a date, or pick up a new one!
Stray Bar
The name says it all. This is the quintessential dog bar in the city, which is immediately apparent when patrons are greeted at the door by Finnegan, the owner's Australian shepherd. Dog lovers and Giants fans alike congregate to watch games and hang out with their bone-loving buddies. Stop by on Mondays for movie night, or Tuesdays for drag queen trivia. There's really something for everyone here, including your dog.
So whether you head to one of these great dog-friendly bars, or even down to touristy Fisherman's Wharf, there are plenty of dog-friendly bars to bring your furriest best friend to for a bite or a quick drink.