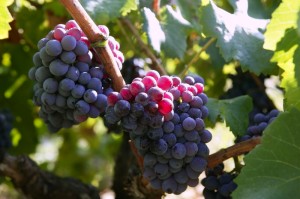 The wine region of Penedes lies south of Barcelona. The area has a world-renown reputation for producing Spanish champagne, known as cava, and superior white wines. Good quality reds also emerge from the region. Its close proximity to the Barcelona apartments and hotels makes Penedes the ideal spot for a wine and cava connoisseur to tour on a day trip.
Cava Winery Cordorniu
The Cava Winery Cordorniu sits in the village of Sant Sadurni D'Noia. The winery dates back to the 16th century. The winery's cellars were built by the architect Josep Puig i Cadafalch. The imposing structure has eyecatching architecture and has been declared a National Monument of Historic and Artistic Interest. Tours to the winery usually take approximately eight hours and include a visit to Sitges, which overlooks the sea. Sitges features a picturesque white medieval quarter with winding cobbled streets. Most tours allow an hour or so of personal time to explore Sitges. The full day tours provide lunch at one of the area restaurants.
Torres Winery in Pacs
The Torres Winery in Pacs is a delightful day trip that offers visitors the chance to view the winemaking process up close. The tour of the Torres Winery usually lasts one hour, but the entire trip will take approximately eight hours. Visitors will learn about the wine making process in great detail. The tour will cover the process from vine to bottle. Visitors will also be able to tour the winery's massive cellars. After the tour at the winery, visitors are welcome to sample wine at the special tasting centre.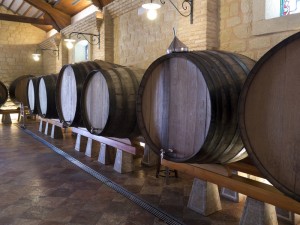 Jean Leon Estate
The Jean Leon estate was one of the first wineries to create white wines in oak casks. Visitors can learn about the history of the estate and its winemaking process. They can also visit the large visitors centre. Wine tasting is included in the tour. Following the wine tour, most tour companies wrap up the day by visiting the historic town of Sitges.
Wine and cava day trips from Barcelona usually take eight hours to complete, but can run up to nine hours or more. Most tour companies allow two to six people per trip. The tours run year round from January to December. Rates vary, depending on the tour company. Pickups from area hotels or apartments in Barcelona are available. Advance reservations are strongly suggested. Some tour companies require that the day trip must be booked at least seven days in advance.