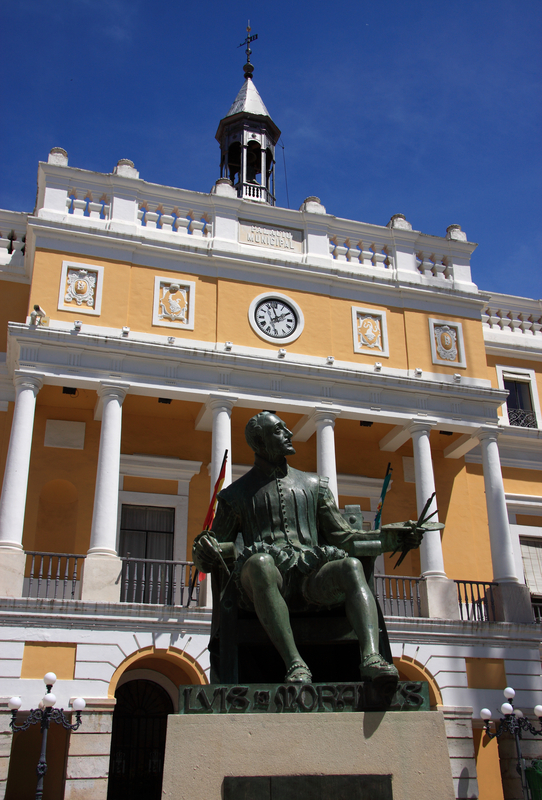 Adventures and history buffs looking for something different will find Badajoz, Spain is one of the places to visit on a day trip from Seville. Badajoz is 200 kilometers (124 miles) northwest of Seville. It takes about two and half hours to drive from Seville to Badajoz. With the closeness of Badajoz, those staying in Seville apartments can make a easy day trip or a romantic weekend getaway.
Visitors to Badajoz can see historic sites dating back hundreds of years, visit museums and sample local cuisine in the restaurants.
The Badajoz Cathedral from the 13th century is one of the city's historic buildings. A portal and window decorations were added when the building was remodeled during the Renaissance. Choir stalls in the cathedral date back to the 16th century.
Visitors who want to see an older historic site can walk past the Espantaperros Tower. This watchtower was built in the 12th century. It is part of the Alcazaba Fortress from the ninth century.
The Archaelogy Museum is one of the city's historic buildings. The Palacio de la Roca was built in the 16th century. The museum has over 20,000 pieces in its collection. Some items date back to Roman times.
Painting and sculptures from the 18th through the 20th centuries are displayed at the Museum of Fine Arts. Visitors can also see engravings by Dali and Picasso here.
Exhibits at the Bullfighting Museum include photographs, posters and bullfighters' costumes. Some of the items here date back to the 16th century.
Visitors can see religious art at the Cathedral Museum. Choir books from the 15th century with miniature paintings are some of the items displayed here. Sculptures, panels, tapestries and paintings are part of the museum's collection.
History lovers will enjoy visiting the Museum of the City. Exhibits here focus on the history of Badajoz dating back to prehistoric times. Visitors will learn about Arabic and Muslim influences on the city and what city life was like during medieval times. Some displays provide information about life in Badajoz during wars.


Before returning to your apartments in Seville,visitors who are hungry after sightseeing will find several restaurants serving local cuisine. Items on the menu at Azcona include squid in ink, lamb stew and vegetable stew. Diners at Miajon can order Iberian pork. Iberian pork loin and gazpacho are served at The Abaceria.