You have been doing the extended stay, spending almost a month in your Barcelona apartments, it's time for something a little different, you're looking for another adventure, where do you look?
How about traveling offshore?, Just to the south of the mainland of Spain lies the Balearic Islands, a chain of islands lying in the beautiful Mediterranean. Mallorca, the largest island of the chain makes for an excellent destination. A little far for a day trip, but a great escape for a weekend trip.
Palma de Mallorca is the main city on Mallorca where half of the population of the island lives. A top tourist destination off the Spanish east coast, Mallorca has a lot to offer besides sun and sand.
It is easy to reach Mallorca by ferry from Barcelona with three ferry services, Balearia, Trasmediterranea and Iscomar Ferries. Ferries run every day and the trip takes about seven hours and 45 minutes. The price of tickets depends on several factors such as if you are taking your vehicle, if you have special luggage and which accommodation you select. Reservations should be made in advance. Tickets can be purchased online, by phone or at the office.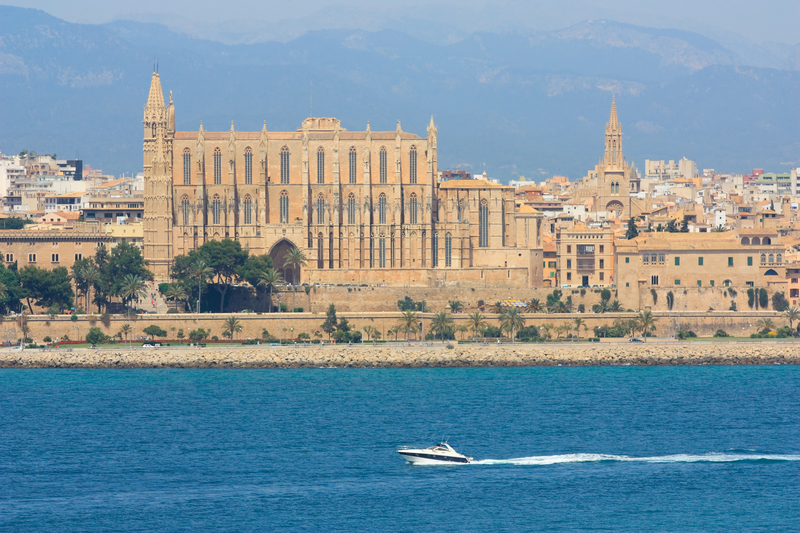 Some of the main sites to visit are:
• The Castell de Bellver was built in the 14th century on the ruins of a Muslim site. Today, it is a museum for archaeological finds and classical sculptures. High on a hill, it has beautiful views of the Bay of Palma. It is one of the most important castles in Spain and worth a walk around the moat and a visit to the top of the castle to see the marvellous architecture.
• There is also an architectural museum in Palma de Mallorca that is like a small village with models of the major classical architecture of Spain.
• The Cathedral de Mallorca is a spectacular site and beautifully lit at night. It exhibits religious paintings and other things. It is a majestic background to the Paseo Maritimo along the port where the boats and yachts are chartered. The majority of discos, bars, pubs and restaurants are there and they stay open until 6:00 AM.
• The Banys Arabs or Arab baths is the only structure from the Arab settlement that is still in Palma. It was built in the 10th century to function like a sauna with a heated floor that was splashed with water for steam.
• The Contemporary art museum has paintings by Pablo Picasso, Salvador Dali, Joan Miro and Juan Gris. The collection is worth seeing and the admission is free.
Palma de Mallorca is a historically interesting city with beautiful beaches, year around sun and a vibrant nightlife. It is a great place to visit when staying in one of the many apartments in Barcelona and a good base from which to visit the charming villages, hidden coves and rugged mountains on the rest of the island. The ferry cost is inexpensive with convenient departure times.