Whether you are just visiting
Lisbon
or a current resident, a day trip to
Sines
offers a pleasant change of pace. By car, you can expect to arrive in less than 2 hours, if the 163 kilometre trip takes place during the off season. During the summer, expect more traffic as over 240,000 people make their way to the Sines World Music Festival. Though it is the city's largest tourist attraction, any time of year is good for seeing the historic architecture of Sines and the nearby village of Porto Covo. Visitors will find several restaurants to choose from for refreshment and a museum to learn more of the tribal and royal history of the area.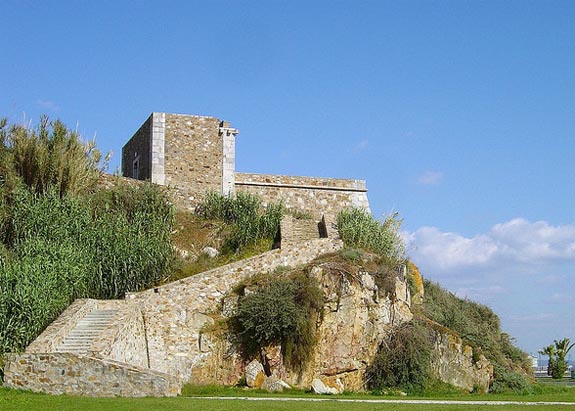 The Sines World Music Festival is a multi-stage event that draws a wide array of artists. It provides an apt venue for world music artists, as Sines is the birthplace of Portuguese explorer Vasco de Gama, who is memorialized by a statue in front of the central castle. Three outdoor stages, with combined seating capacity in the tens of thousands, serve as stages along with the Sines' Art Centre. The outdoor stages can be found at the castle, on the beach near de Gama's statue, and in Porto Covo, which is located about 13 km to the south. Performances include jazz groups, rock bands, and many other styles.
Besides the arts and cultural centres, glimpses of the past can be seen in a visit to some of the city's historic buildings. The Sines castle is the most well-known example, but there is also the 17th century Fort of Revelim built as protection from Turkish pirates. Two forts from the same time period can be found in Pessegueiro, 30 minutes further south. This is a good choice for visitors to Porto Covo, which is located en route. Other attractions include the Pidwell Palace, Windmill of Monte Chãos, the town's lighthouse, and the wine cellar of Sines.
A trip to Since should definitely leave time for enjoying the local fare. The Varando Do Oceano offers traditional food with good value and the simple atmosphere befitting small town life. The Adega de Sines offers the same on a narrow and colourful street just north-east of the castle. With several other restaurants to choose from and more attractions waiting to be found, Sines makes for a great day trip from Lisbon.