If in Venice, Italy, on a week or two-week long trip, and staying in one of the many hotels and apartments in Venice that are available, day excursions from Venice central are a great idea. One such destination that can easily be included is Chioggia. Known as Little Venice, this small fisherman's port and town sits on the same lagoon as Venice. Especially in the summer, Chioggia has numerous day amenities to enjoy, including wonderful beach and swimming areas only a short walk from the port center.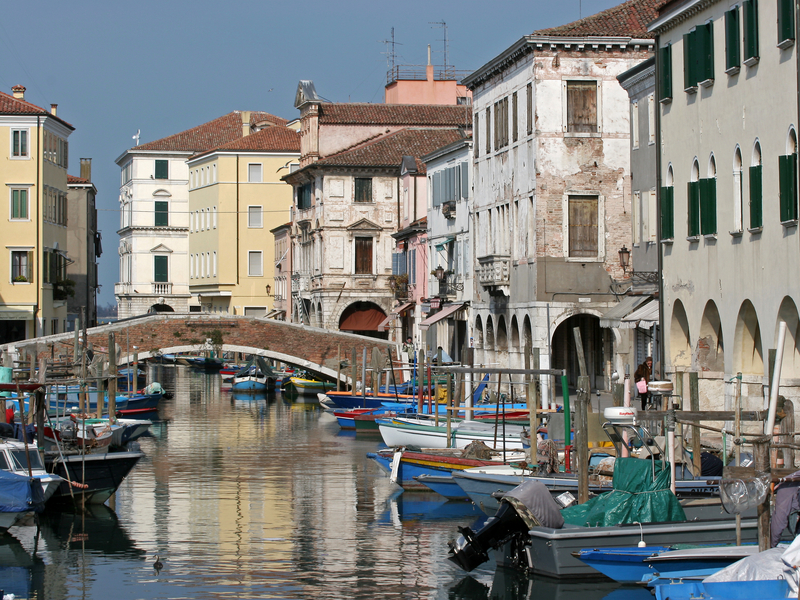 Chioggia sits on its own island in the same water area Venice, 25 kilometers to the south of the more famous city. Access can be achieved with a morning boat ride from Venice's St. Mark's Square, and buses run daily from the larger city's airport to Chioggia as well, dropping off riders at the beach area. The boat trips are available in the summer from June to early fall, and buses are used primarily for the other times of the year. Train travel is possible as well, but it takes much longer waiting for the specific train run and switching at stations.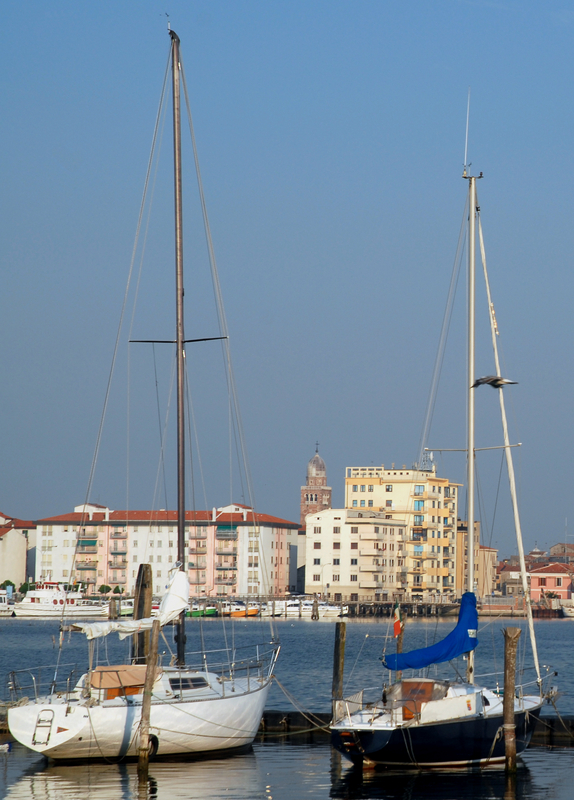 The historic central streets of Chioggia offer wonderful walking areas in the summertime with plenty of shops, restaurants for local fare, and cafes for lounging. Many of venues have both indoor and the more enjoyable outdoor seating when the weather is good. At the port side street, known as the Piazzetta Vigo, there are additional stand-while-you-eat opportunities, ranging from ice cream to hotel cafes as well. Many of the boat buses and tourist vessels will come into town through this side.
For those who like to be up and about early in the morning, the Chioggia fish market is worth seeing. Operating during the weekday morning time only, visitors can find all sorts of seafood delicacies and enjoy a number of plates with local spices and preparation for breakfast. Plus, the average food plate cost is far cheaper than Venice proper.
In the afternoon there are plenty of architectural and museum sites to visit. The town clock tower, Corso del Popolo, is a nice place to visit on weekends and holiday time. The Duomo cathedral features a real gold roof with early century stained glass and altar presentation. Finally, right near the cathedral, is the Sacred Art museum which showcases a number of paintings from the church.
Finally, for the warm late afternoon there is the Sottomarina area with wonderful beaches that can be traversed with a parallel street for pedestrians to walk the stretch, enjoying the ocean air and scene. And if visitors feel they just can't go back to their Venice apartment that evening, there are plenty of hotels along the Sottomarina to find a comfortable place to sleep for the night.