Dijon, located in Eastern France, is the historical capital of the region of Burgundy. Only a three hour car ride from Paris, Dijon is the perfect location for a day trip or weekend trip.
Some of Dijon's most impressive sites are churches and cathedrals such as Notre Dame de Dijon and Dijon Cathedral. The architectural styles of the city buildings and styles found include Capetian, Renaissance and Gothic. Town houses in Dijon's central district, many of which are still inhabited, were built in the 18th century and before. The church of Notre Dame in Dijon boats famous architecture and art and Ducal Palace is another popular city site, with architecture from the Capetian period.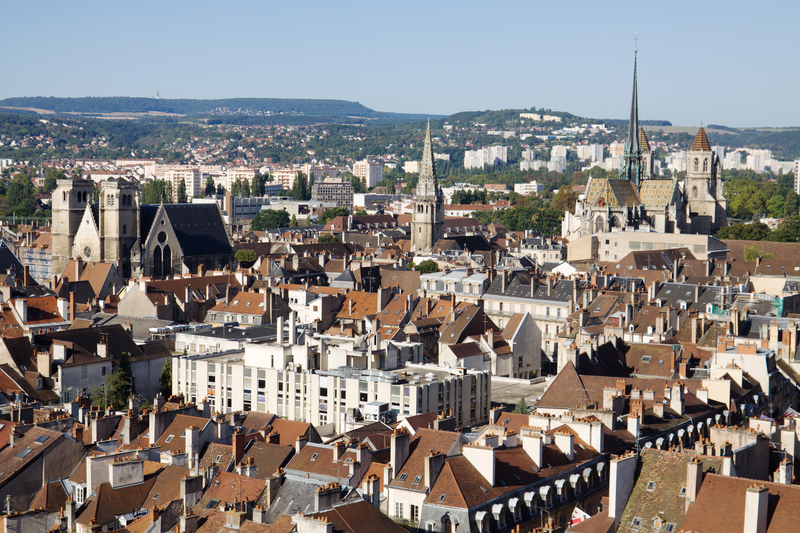 Each autumn Dijon's culture is showcased at the International and Gastronomic Fair. The fair is one of the most important in France and features over 500 exhibitions. Dijon's numerous museums also provide a glimpse into the early history and culture of France. Some of the city's museums include the Musée Archéologique, the Musée de la Vie Bourguignonne, the Musée d'Art Sacré, and Musée des Beaux-Arts de Dijon.
There are plenty of places in Dijon to take leisurely strolls or enjoy outdoor picnics. The city has about 700 hectares of parks and greens, including Jardin botanique de l'Arquebuse. Jardin botanique de l'Arquebuse is a huge botanical garden and aboretum. Plants dating back to 1771 have been transferred into the gardens and there are over 4,000 plant species in the area.
Tourists will also enjoy the nightlife in Dijon. Dijon is home to numerous bars and restaurants, many of which regularly feature live music. In addition to these locations, Dijon also has other music venues such as La Vapeur and Le Zenith de Dijon.
Wine is another specialty of Dijon and some of the best wine in the country is found in the region. There are several excellent vineyards within a short distance of the city center and the roads to the vineyards wind through the picturesque remote county side. Travellers will enjoy the views of rivers, forests and 12th century churches as they travel throughthe area.
For visitors staying in Paris, Dijon is an ideal day trip. The city provides visitors to escape from the faster paced city life and enjoy the beautiful countryside while soaking up culture. From museums, to architecture to vineyards and gardens, there are no shortage of sites to enjoy in Dijon.