OK, you have been visiting in Barcelona for some time; you think you have seen everything the city has to offer. You are ready for a change, or just would like to explore a little more of Spain. Sitting in your hotel or Barcelona apartments you pull out your travel book and map and wonder where to next?
Barcelona has several good day trips, and one of the top day tours is to the small country of Andorra. It is important to allow a full day since Andorra is a three hour drive by car or a four hour bus journey from Barcelona center. During the ski season, at least two bus companies run daily bus service between the Barcelona airport and Andorra. Some bus companies offer as many as 8 trips a day from Barcelona. If traveling in the winter season by car, winter tires and/or snow chains are needed.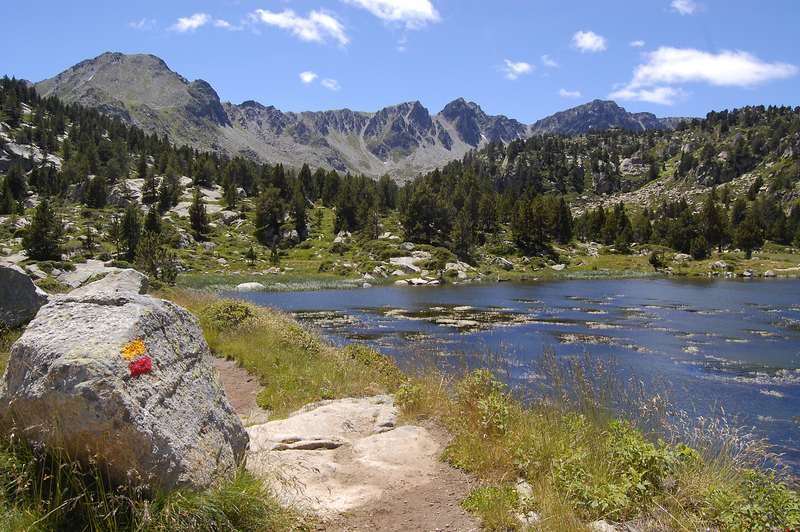 LOCATION AND QUICK FACTS ABOUT ANDORRA
Andorra is a small, land-locked, and mountainous country in the Pyrenees, bordering France on its north and Spain on its south. The area of this tiny nation is 486 sq km. The population is just over 73,000 residents and Andorra la Vella is its capital. Andorra has the distinction of having Catalan as its official language. Spanish is widely spoken as is French and Portuguese. Tourism officials also speak English. Its government is a parliamentary democracy and its official religion is Roman Catholic. The euro is its currency.
WHY GO TO ANDORRA
The main reason for visiting the country is for its mountain scenery and skiing resorts, and to tell others that another European country has been visited. Secondary reasons for a visit would be excellent shopping for electronics and jewelry since it has tax-free status.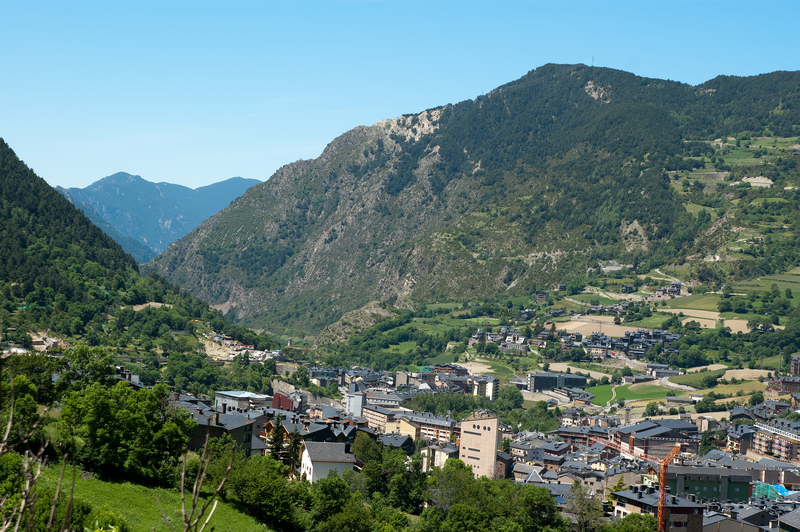 WHAT TO SEE AND DO IN ANDORRA
SKIING
Tourism is the primary industry in Andorra and accounts for about 80% of its GDP and approximately 9 million tourists visit each year. The two major ski areas are Vallnord and Grandvalira. One ski pass will cover the areas. The Vallnord area includes Arcalis and the Arsinal-Pal ski area, joined by cable car. The Grandvalira area includes Soldeau and Pas de la Casa. The ski season is from December to March.
HIKING
Mountain hiking is another popular activity and departure is from the town of Arsinal. There are at least six popular hikes in Andorra. Many hikes have mountain huts, views of lakes, and stunning mountain scenery. Mountain guides can be arranged at the Himalaia Hotel in Soldeau.
SPA
The famous Caldea spa is located in Andorra La Vella and is a complete spa and swimming pool resort. It has distinctive architecture with a large glass spire that stands out against the skyline.
SHOPPING
The tax- free status of Andorra makes it an excellent shopping area and it is known for inexpensive electronic goods.
So if you are in need of getting out of your hotel or apartments in Barcelona, whether just for the day or the weekend, Andorra will make for a great destination. Close enough for a day trip, yet a 2 to 3 day weekend adventure might be more enjoyable.