Magdeburg, the capital city of the Bundesland, was once one of the leading medieval cities of Europe. After Germany reunited, it has constantly been modernized with many park and exceptional attractions. It is Germany's third greenest city. It has many shopping areas, two of the top-rated universities and scientific research institutes.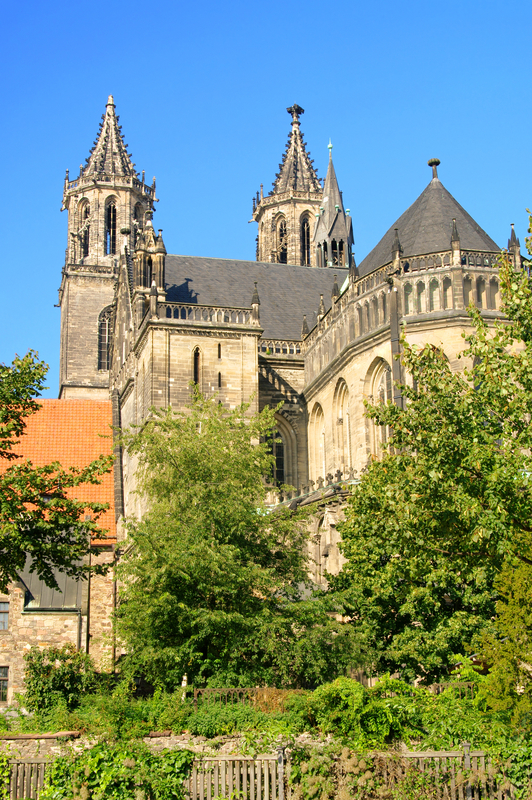 Located in the center of Germany, it is easily reached by train or car. If arriving by air, land at Hanover or Berlin, and then drive in by taking the Motorway A2. Getting around in the city is easy as the ferries, buses, and streetcars all use the same tickets.
Magdeburg, being a vital medieval city, has many buildings of different architectural design from that era. The cathedral of St. Maurice and St Catherine, also called the Magdeburger Dom, is renowned for its Gothic Architecture. It was constructed from the 1200 to 1500s on the site of an earlier Roman cathedral. The Abbey Kloster unser lieben Frauen (Cloister Our Dear Woman), which was established in the 11th century, is recognized as of the more important Romanesque buildings in Germany. It is now used for an art museum.
In addition to the churches, other significant tourist sites are the Green Citadel, a home planned by architect Friedensreich Hundertwasser, the Millennium tower in the Elbauenpark, and the Kulturhistorisches Museum.
Since Magdeburg is one of the greener cites in Europe, bike riding fits well. Bike paths are provided on the sides of the streets, and all the public transportation permits bikes on board. The Elberadweg, a bike path along the Elbe River lets travelers explore the city while enjoying a break at the beer gardens and restaurants that dot the river.
River Cruises provided another option for exploring the area. A variety of choices includes a trip along the river to view the city's skyline, a trip to the town of Schonebeck and cruises at nighttime.
Magdeburg is a major retail center and offers many shopping malls. Karstadt, which dates from the cold war, has typical social design. After the Cold War ended, new malls such as City Carre and the Allee Center, were built. The Breite Weg, previously one of the largest shopping avenues before World War II is once again lined with large stores, bars, and restaurants.