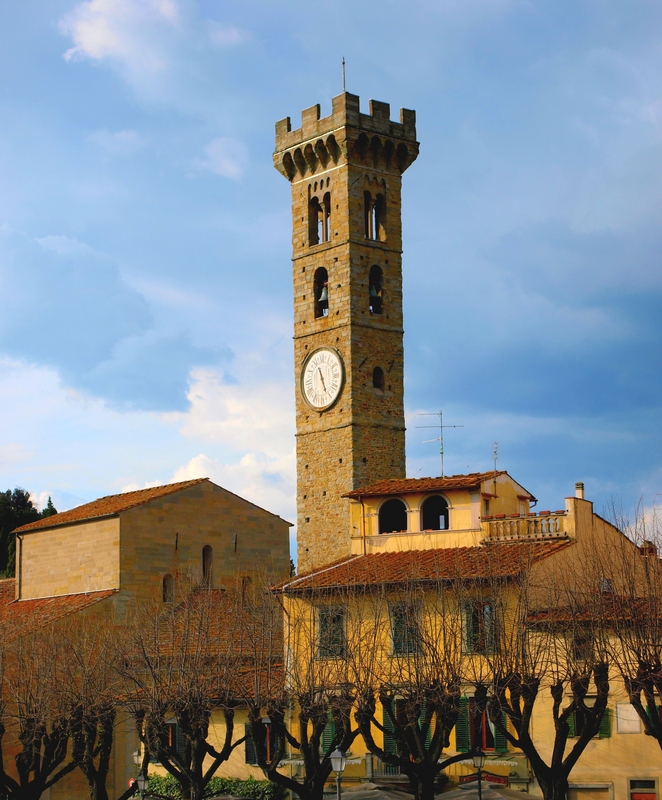 Fiesole, Italy is a town in the Tuscany region and province of Florence. Just five miles from the city proper of Florence, Fiesole is the perfect destination for a day trip for those staying in Florence. The town is rich in history and offers tourists much to see and do. By driving the short distance to Fiesole, visitors can see:
Convento di San Francesco – on a clear day, walking up the hill to the Convento di San Francesco, visitors can see a beautiful view of Florence. Archaeological finds are displayed and visitors can see Renaissance paintings in the Gothic church.
Etruscan Walls – the walls were built by the Etruscans somewhere around 2000 BC. Remnants of the walls can be seen in various parts of the city as can two Etruscan tombs.
San Domenico di Fiesole – walking towards the city of Florence, one will come to the monastery built in the 15th century. Various frescoes dot the monastery and tourists can also visit the neighboring cathedral.
Piazza Mino – the piazza is the main square of the town. Visitors will find cafes, shops and restaurants on all sides of the square.
Archaeological Area – the park is home to restored baths, an amphitheater and a temple. In the park are mixed ruins from various time periods as well as a museum filled with artifacts from ancient Italy.
Monte Ceceri – the quarries just outside of Fiesole are where Tuscan gray stone is produced. There is a nature park here as well that any outdoor enthusiast will appreciate.
Primerana – in the cathedral square, the building, erected in 996 was expanded in medieval times and received restoration to its exterior in the 16th century.
Visitors to Florence may want to consider taking the short bus trip or train ride to Fiesole for a day of walking and sight-seeing. The town is small enough to tour by foot but large enough to offer plenty to see and do. With its Roman amphitheater still in use today, its cool summertime breezes and the ease of transport to and from Florence, the town of Fiesole is the perfect destination for a day trip.