Guest Post By: Karen Mills
While visiting the many wonderful historical sites and museums in Florence, many want to take
advantage of the tremendous shopping opportunities for wonderful Italian designs. There is no
shortage of opportunities in Florence!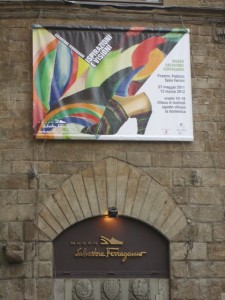 For the really high end designer stores, head to elegant via Tournabouni. Starting at the river near
Ponte Santa Trinita, you will find the Palazzo Spini Feroni, which now houses Salvatore Ferragamo.
Alongside the retail merchant of Ferragamo, there is a shoe museum housing all of the creations of
Ferragamo, including those for his most famous clients, such as Sophia Loren and Audrey Hepburn. If
you head north towards Palazzo Strozzi you will find Prada, Bulgari, Gucci, Cavalli, Pucci, Burberry, and
more. There is even a Tiffany's!
If you don't spend all of your money there, or prefer more moderate options, there are plenty of those.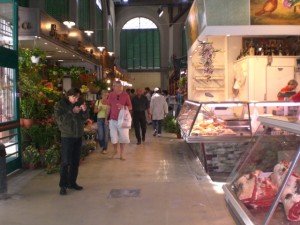 There are three major Italian department stores in Florence, OVS, Rinascente, and Coin. Rinascente
is the high end, Coin, more moderate, and OVS the lower end. OVS is located near the train station of
Santa Maria Novella on via Panzani. Rinascente is located on Piazza della Repubblica and Coin on via
Calzaioli. All of these department stores carry the latest Italian fashions and have huge sales in August
and January.
If you have time to take a day trip just outside of Florence, consider going to the Barbarini Outlets. You
can take the SITA bus from the station adjacent to Santa Maria Novella, and spend a few hours there. It
is an open style outlet mall with all the designer names.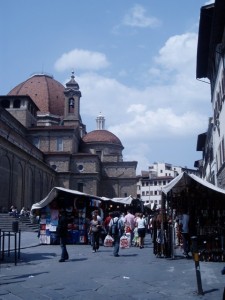 One of the most famous places to shop in Florence, and definitely the oldest is the Mercato San
Lorenzo. This is located in the San Lorenzo area and is a street full of vendors selling leather bags,
jackets, wallets, belts, purses, clothes, watches, and jewelry. You can also find leather bound photo
albums, diaries, handmade glass items and souvenirs. Be sure to bargain with the vendors for the best
price available. It is expected! If your time is too short to make a trip into San Lorenzo, try the Nuovo
Mercato, located in Piazza di Porcellino, near the Ponte Vecchio. You will find that the selection is not as
large, and the prices will be a little higher.
If you are looking for food gifts to return to friends and family, or something for a picnic, stop in Mercato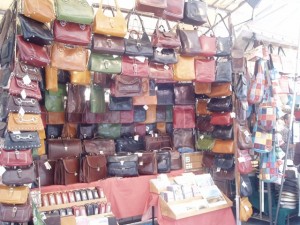 Centrale, also located in San Lorenzo. This market houses many small shops selling fresh meat, poultry,
fish, and vegetables, but also Italian delicacies such as prosciutto, salami, pecorino cheeses, olive
oils, pastas, and balsamic vinegar. There are wine shops and small restaurants where you can get a
sandwich. Even if you aren't in the market for buying food items, go in and take a look at a great part of
the Italian market culture in Florence.
There are many artisans and small boutiques throughout the city of Florence and across the river in the
Oltrarno district. These small boutiques sell one of a kind fashion at a variety of price levels. There are
also the internationally famous stores for the younger set such as Zara, and H & M, also located on via
Calzaioli. Happy shopping!
For more information on Florence sites, visit www.anamericaninitaly.com
Karen Mills is an American woman who made the decision to leave her corporate life behind to live "la dolce vita" in Florence, Italy, Read more about her experiences at An American In Italy or contact her at queenkaren0@hotmail.com
Other articles by
Have you traveled to Florence? Visited other parts of Italy? Do you have any advice or recommendations for our readers?