It's that time again to take a few days off and find a place to relax. Once again with as much time spent traveling around it is always nice to head somewhere to relax and just "veg out". So once again, I am headed to Costa Rica.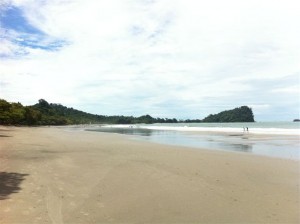 When we tell friends that we have some time off and that we are headed to Costa Rica; the first question always asked is were are you headed to? Are you going Zipling, white water rafting, or to see the volcanoes? While Costa Rica has all this and much more to offer, we always get a strange look when I answer, we are going to Manuel Antonio to sit on the beach and just relax.
But, how can you go all the way to Costa Rica and just sit on the beach. I mean there is so much to do. Well after spending about 20 family trips traveling the majority of the country and me personally flying at least 100 trips over the years to San Jose and Liberia, I am ready to relax and enjoy the beach.
Next question always asked is how long you going to stay, our answer is always different, this time we are planning 9 days on the beach. You are going to spend 9 days on the beach and do nothing but relax. Well yeah, sort of, I mean we will do things, it's just that no plans have been made.  We'll take one day at a time and see how the spirit moves us each day.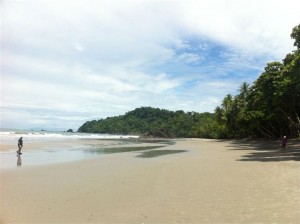 Lets just keep it simple, wake up in the morning, walk out of the room to the waters edge, stand there for about 10 minutes soaking in the beauty of Manuel Antonio, then let the spirits guide us, are we going to walk right along the beach or are we going left this morning and see what the tide brought in last night?
A nice walk usually will lead to a great breakfast overlooking the Pacific, maybe another walk on the beach or soak up a couple hours of sun, for me a couple hours in the shade of a palm tree just reading and enjoying the sound of the waves breaking on shore.
Afternoons will usually finding us walking into the town of Manuel Antonio, for this the decision will have to be left on the beach, I mean the spirits told us if you want Gelato you must go left.
Evenings are often spent sharing a drink with a new found friend and watching the sun get swallowed by the Pacific, thus ending another day in paradise. Except you need to finish the night with a enjoyable dinner admiring the lights strewn throughout the hills of Manuel Antonio.
All in all a relaxing day in Costa Rica, no plans, just go with the flow and see where the day takes us, then do it again for the next 9 days. Give it a try, it might just work for you.