Located approximately thirty minutes away from Cape Town, Stellenbosch is a small town in the heart of the Cape Winelands. Franschhoek is located about thirty minutes east of Stellenbosch. As such, both towns are easily accessible from Cape Town and great places for a day trip. There are numerous private and group tours with daily departures that can be arranged from Cape Town. It's also an easy trip to self-drive by hiring a car for the day, especially when traveling with two or more people.
The obvious reason that most people visit Stellenbosch and Franschhoek is to see the many wineries. Many of the wineries are easily accessible by foot, but others are best reached by minibus or van, which can be arranged through the wineries themselves or as part of a longer trip from tour operators in Cape Town. Most winery tours include wine tastings and tours of the wine making facilities. Other tours may include lunch or historical guided tours through the towns of Stellenbosch and Franschhoek.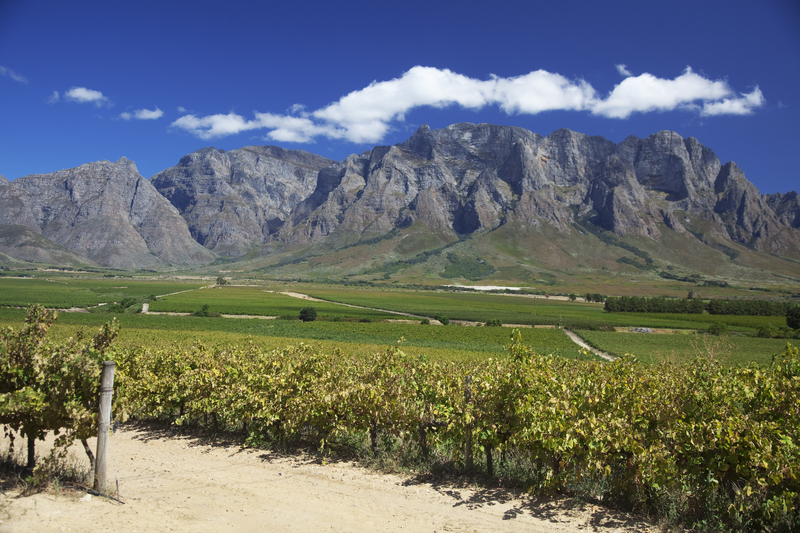 Despite the wineries being the biggest draw, there are many other activities available in Stellenbosch and Franschhoek. The close proximity of the wineries means that local restaurants are of very high quality, with plenty of fresh local food and wine. These are great places to eat lunch or dinner, or even buy items such as fresh fruit, bread, meats, and wine for a picnic. In addition to the many wine tastings, there are also cheese tastings.
For travelers who are outdoor enthusiasts, there is plenty to do in Stellenbosch, Franschhoek, and the surrounding areas. There are many great places to go hiking, biking through the vineyards, rock climbing, and for real daredevils, skydiving. There are also several golf courses in the area.
Stellenbosch also has several museums to tour, including The Stellenbosch Museum and Fick House, both excellent examples of colonial Dutch architecture and a glimpse into a different time. Franschhoek has the Huguenot Memorial and Museum, a museum about the town's founders, the French Huguenots who fled Europe during the Inquisition. Both towns also have a variety of places to shop, with Stellenbosch having more options, with lots of places to buy jewelry, clothing, wine, art, and other fun trinkets.