You have just spent a few days exploring Budapest Hungary and now are ready to see the sights within easy reach of the city. Easily accessible from your Budapest apartment or hotel, is the small, yet lovely town of Visegrad. Just 40 km to the North, Visegrad is situated in the area of the country known as the Danube Bend. It is this section that is widely considered to be home to the most beautiful parts of the river.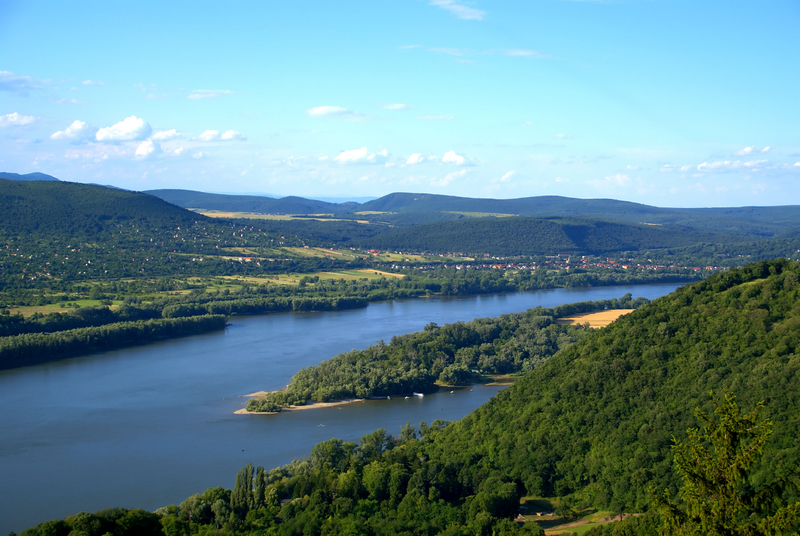 Driving or taking a bus is possible to reach Visegrad. It can be done in about an hour, making it the quickest form of transport, but driving is not recommended for tourists as traffic in Budapest can be difficult to navigate, especially on weekends. Taking the train is another alternative, but there is no direct service, so a connection must be made. By far the most enjoyable mode of transportation is by boat. It takes a bit longer, (nearly three hours), but the spectacular scenery makes it well worth it.
It is easy to spend at least half a day in Visegrad and difficult to leave. One of the main attractions are the fortresses and castles that date back to the 1200s. Hiking around these old structures and taking in the fantastic views will leave no question why the builders chose this location. More trekking can be found behind the castles and the hike to the Ördögmalom waterfall is just one of the natural highlights of the valley. For those of you looking for a bit more of an adrenaline rush, try ziplining high above the trees and see the river from a whole new perspective.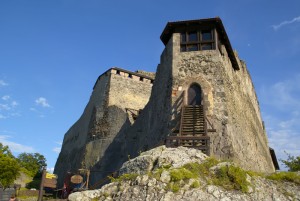 Since the Pilis hills surrounding the town are abundant in differenty types of game, there are plenty of restaurants to sample the local fare. A couple of places that should be tried are the Nagyvillám restaurant, which specializes in regional dishes and Mediterranean cusine, and the Renaissance restaurant, where they recreate a medieval feast.
Summer in Visegrad plays host to the International Palace Games. This multiday medieval fair is full of demonstrations, reinactments, and shows to give visitors a taste of what life used to be like. If you miss the fairs in the summer, don´t worry as a mild climate ensures that Visegrad is a pleasant place to visit all year-round.
If you find yourself in Budapest, Hungary, make sure you put forth the effort to make the short trip to Visegrad. You will be well rewarded by breathtaking scenery and a cultural experience you won´t soon forget. A short trip back to your apartments in Budapest will have you yearning for your next day trip from this magnificent city along the Danube river.