Guest Post by: James Helliwell
The United States is one of the most geographically diverse countries in the world. Majestic mountains, vast arid deserts, dense forest lands and of course amazing and beautiful beaches.
Most people automatically think of Hawaii or San Diego or Miami when thinking of U.S. beaches, but with three out of 4 national borders being primarily beach front property, there are thousands of lovely beaches to choose from. As with the rest of the country, the coastlines are also quite diverse.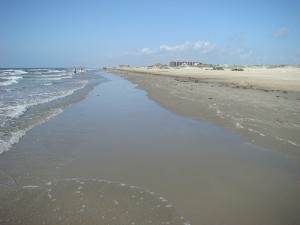 Some of the less known beach communities are absolutely lovely and do not have the huge crowds that are found in the more commercialized areas. One of those lovely communities is Port Aransas, Texas. Located on Mustang Island in the Gulf of Mexico around 25 miles from Corpus Christi, Port Aransas is accessible by ferry or if you are coming from the South, via the John F. Kennedy Causeway. Blessed with an ideal climate to enjoy the sandy beaches and warm Gulf waters, Port Aransas is also known for its excellent fishing and abundant recreational pursuits.
The island has a colourful history, having once been the retreat of the infamous pirate Jean La Fitte. It is said that he buried a treasure chest there filled with jewels and gold, marking the spot with a Spanish Dagger held in place by a silver spike but the treasure has never been found.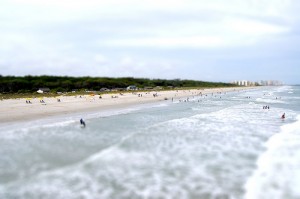 Another glorious coastal retreat is Myrtle Beach, South Carolina. Myrtle Beach is a first class resort town with 60 miles of beautiful white sand beaches. There is a fantastic assortment of family venues that include water and amusement parks, live entertainment, vibrant night life and a host of gastronomical delights that range from casual to fine dining.
Golf enthusiasts will be rewarded with the best golfing the South has to offer on the nearly 100 courses in the area. Myrtle Beach has something for everyone!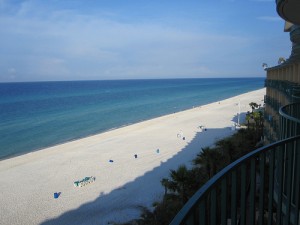 Panama City Beach is one of the finest beaches found in Florida. White sand beaches and a relaxing atmosphere are complimented by legendary Southern hospitality. This beautiful city is located in the Northwest part of the state and is bordered by the warm turquoise waters of the Gulf of Mexico. With 320 days a year of sunshine and average daily temperatures of 74 degrees, any time is the right time for a beach holiday in Florida so if you want the above, and who wouldn't, make your way down to Southern USA. Sport fishing is legendary here and scuba diving and snorkeling are favorite pastimes as well. Hiking, water sports, camping and much more await you at Panama City Beach.